'The Mandalorian': How the Disney+ Series Fits into the 'Star Wars' Timeline
With Star Wars releases constantly confusing the timeline with new prequels, sequels and expanded universe series and film, it can be tricky for everyone except the biggest Jedi junkies to keep the chronology in their head. This is sure to only get more complicated with the release of The Mandalorian, the new Star Wars series coming to Disney+ on Tuesday, November 12.
Thankfully, however, the makers of the new show have clarified exactly when the new series starring Pedro Pascal and Nick Nolte takes place in the Star Wars canon.
How The Mandalorian fits into the Star Wars timeline
At Disney expo D23, Lucasfilm released a graphic that gives the exact timeline of the whole Star Wars saga, from Phantom Menace to The Rise of Skywalker. This chronology is split into three sections: Age of Republic, Age of Rebellion and Age of Resistance. The Mandalorian is so far the last part of the Age of Rebellion, between The Return of the Jedi and the animated series Star Wars Resistance, which began just before the events of The Force Awakens.
This timeline is segmented by sections that most fans have taken to be years. If that is the case, then The Mandalorian is set five years after Return of the Jedi and 25 years before The Force Awakens.
This means that at the start of The Mandalorian, we are half a decade away from the victory of the Rebels after they blew up the second Death Star.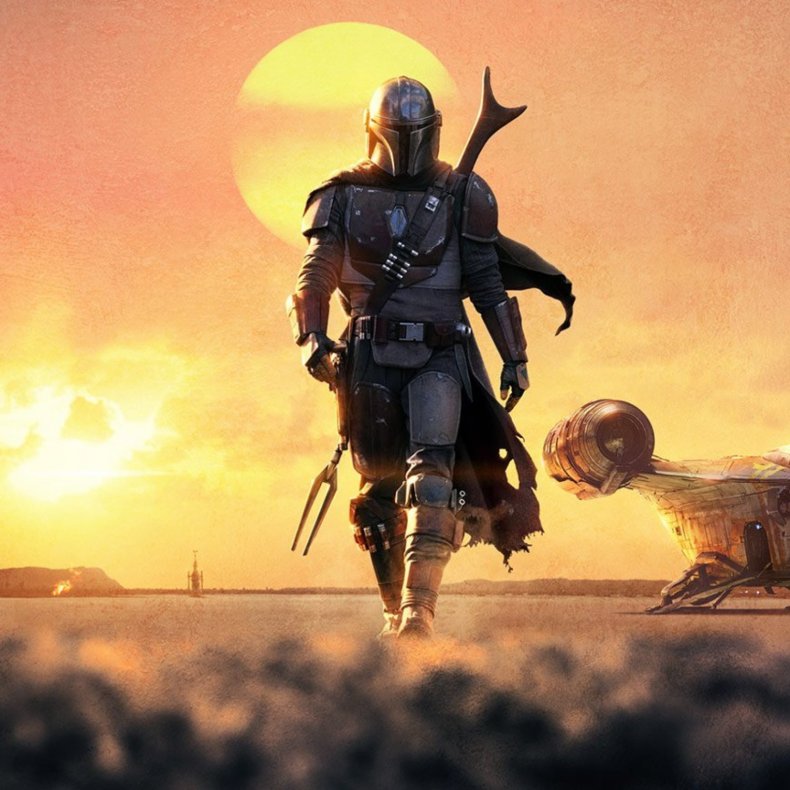 Speaking to Entertainment Weekly, director Dave Filoni said: "This doesn't turn into a good guy universe because you blew up two Death Stars...You get that the Rebels won and they're trying to establish a Republic, but there's no way that could have set in for everybody all at once. You have in a Western where you're out on the frontier and there might be Washington and they might have some marshals, but sometimes good luck finding one."
Speaking of what the series leads up to, showrunner Jon Favreau, whose films like The Jungle Book and Iron Man are launching on Disney+ alongside The Mandalorian, said: "What could happen in the 30 years between celebrating the defeat of the Empire and then the First Order?"
"You come in on Episode VII, [the First Order are] not just starting out. They're pretty far along."So somehow, things weren't necessarily managed as well as they could have been if [the galaxy] ended up in hot water again like that."
In The Mandalorian, Narcos' Pedro Pascal is a bounty hunter living beyond the remits of the New Republic, the governors of the state who take over following the fall of Emperor Palpatine's Galactic Empire.
The Mandalorian is released on November 12 on Disney+.