'The Mandalorian' Episode 8 Release Date: When Is the Finale Out on Disney Plus?
The Mandalorian fans expecting a new episode of the Disney+ series to air on Friday, December 20, are in for a disappointment, as Episode 8 of the show is not coming this week. This means that fans have a little longer to wait until they will find out what Moff Gideon (played by Giancarlo Esposito) will do with The Child/Baby Yoda.
After the first episode was released on a Tuesday, to coincide with the launch date of Disney+, the next five episodes aired on Fridays, with episodes released early in the morning Eastern Time.
Then, however, Disney+ threw a curveball at audiences for The Mandalorian Episode 7, which was released on Wednesday, December 18. Though Disney did not reveal why they did this, it is thought it was to have it air before the release date of Star Wars: The Rise of Skywalker, which came to cinemas on Thursday, December 19.
Rather than have the finale air two days after this episode, however, Disney is having the finale air in its usual Friday timeslot on December 27, giving Star Wars fans a slightly belated Christmas present.
All of The Mandalorian's previous episodes, with the exception of the first which was released when Disney+ launched, have dropped onto the streaming service at about 10:20 a.m. ET (7:20 a.m. PT), so this final installment of the first season (another season is coming soon) is expected around the same time.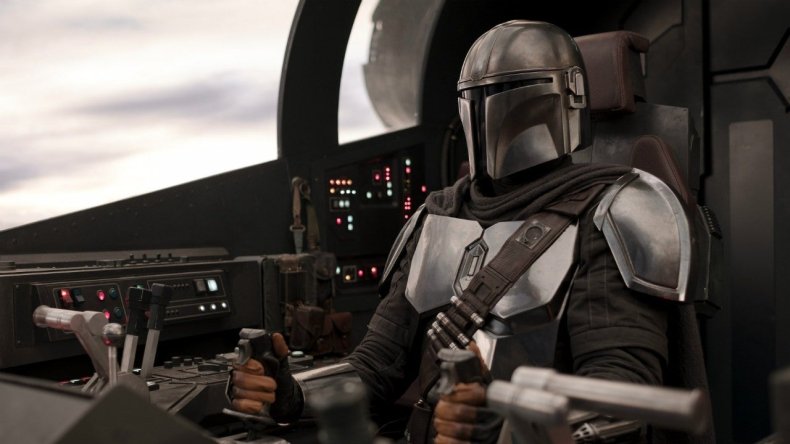 As for what will happen in the finale, the show's bosses are not giving much away. All the summary tells us is that: "The Mandalorian [played by Pedro Pascal] comes face-to-face with an unexpected enemy." Who that enemy is has not been revealed, but knowing how much this series has loved to pepper in references to the previous movies, it could be a familiar face from the past.
The finale will also have to show us the resolution to the Episode 7 cliffhanger, which saw The Mandalorian ambushed by Gideon and his troopers, who killed The Client (Werner Herzog) and then took The Child.
As such, Episode 8 will presumably see Mando trying to get the asset back, though the synopsis suggests that Gideon is just a middle man who will pass on the character known to the internet at large as Baby Yoda to this bigger, badder, boss. Fans will have to wait until December 27, however, to see exactly what the finale has in store.
The Mandalorian Episode 8 will be released on Disney+ on Friday, December 27.