'The Mandalorian': Will the Show Recast Cara Dune After Gina Carano Firing?
The Mandalorian has become a hot-button show in recent weeks after Gina Carano, who played Cara Dune across two seasons of the Disney+ Star Wars show, was fired after a social media post comparing her plight as a Republican on social media to that of Jews in the lead-up to the Holocaust.
While pundits make their usual debates about so-called cancel culture, Disney has a dilemma on its hands. Do they end the character now that Carano is out and miss out on the lucrative merchandising around a popular character, or do they simply recast the character and restart the selling of toys, collectibles and other merch featuring the Cara Dune's likeness?
There are currently conflicting reports about exactly what Disney and Lucasfilm plan to do with the character—sometimes in the same article.
So it is with a recent Hollywood Reporter piece that goes in-depth about what happened behind the scenes in the lead-up to Carano's firing. In the article, an insider of the show says that the character will be recast, while a Lucasfilm source says they will not be.
As such, it seems that there is not yet agreement over what will happen with the character. However, a decision will likely have to made soon, as whether the character will continue or not will have ramifications for the upcoming roster of Star Wars shows coming to Disney+.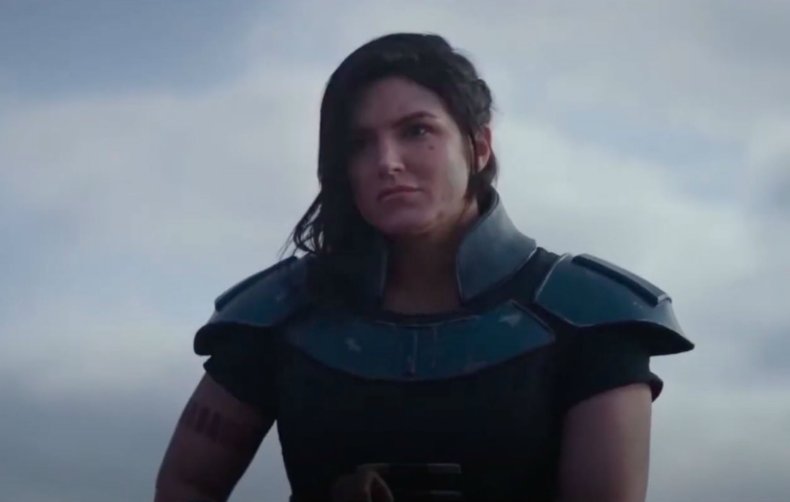 After all, the character was expected by many to be central to Rangers of the New Republic, an upcoming Mandalorian spin-off. Though the show is currently in development, with no major cast announcements made yet, the series is expected to be part of a group of shows that are set to come together in a massive crossover event.
The first of these, The Book of Boba Fett, is set for a December 2021 release date. Though per THR Dune was not set to part of this show anyway, Rangers of the New Republic will therefore likely air at some point in 2022, alongside The Mandalorian Season 3, and Ahsoka. If this is the case, then the showrunner (who also has not been announced) will have to decide at some point this year exactly which characters are appearing in the new show.
Fans, of course, have already started to express their wishes on who should replace Carano, with Xena's Lucy Lawless among the most popular names suggested by Star Wars fans. Superstore actor Lauren Ash, meanwhile, put herself into consideration by tweeting: "I'm just a girl, looking at twitter, saying 'Put me in coach"' #LaurenAshForCaraDune #HireLaurenAsh."
A Decider article, meanwhile, postulated that the series may be unlikely to recast Dune as Star Wars has been historically reticent to recast its characters. Hence, The Mandalorian Season 2 ends with a de-aged Mark Hamill rather than a new actor, and digitally-rendered Carrie Fisher appears in Rogue One. Though, of course, actors have been recast to play younger versions of characters in movies like the Star Wars prequels and Solo.
Then, of course, there is also the chance that Carano will be able to return at some point as Cara Dune. There is precedent for this at Disney—James Gunn was fired, then reinstated as director of Guardians of the Galaxy 3 after some controversial tweets of his emerged. However, this came after Gunn had issued a public apology, whereas Carano seems to have doubled down on her status as a Twitter firebrand since her firing.