The Mandalorian Season 2, Episode 1 of which is airing on Disney+ now, will fill in the world of the Disney+ spin-off even further. In the premiere of the season, we met new characters played by Timothy Olyphant and John Leguizamo, while future episodes are rumored to include some major actors playing some characters crossing over from The Clone Wars.
All the new cast members in The Mandalorian Season 2
Timothy Olyphant - Cobb Vanth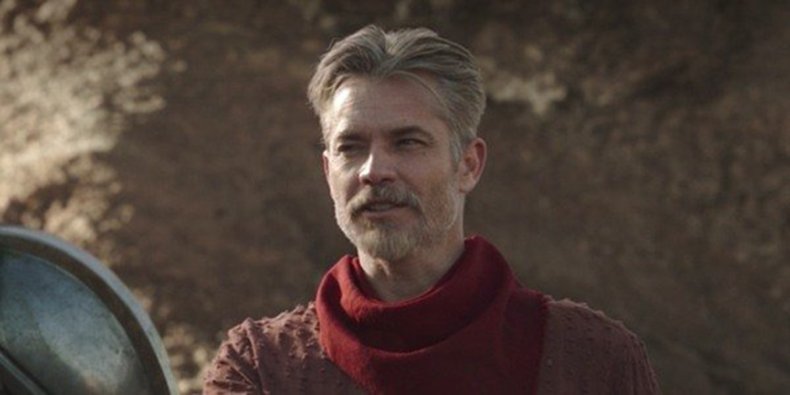 Who is Timothy Olyphant: The Emmy-nominated star of Deadwood, Justified and Santa Clarita Diet.
Who is he playing: In the first episode, it was revealed that Olyphant is portraying Cobb Vanth, a character who first appeared in the Aftermath series of canon Star Wars novels. He is a one-time slave who has become the sheriff of Tatooine's Freetown.
John Leguizamo - Gor Koresh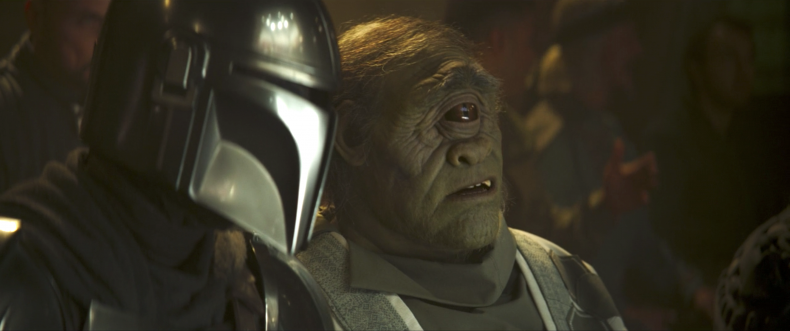 Who is John Leguizamo: The Golden Globe and Emmy-nominated star of Moulin Rouge, Romeo + Juliet and When They See Us.
Who is he playing: Gor Koresh, a member of the green-skinned, one-eyed species Abyssin. In the first episode, he ends up being hung from a light post after try to attack Din Djarin/The Mandalorian (played by Pedro Pascal).
Temuera Morrison - Boba Fett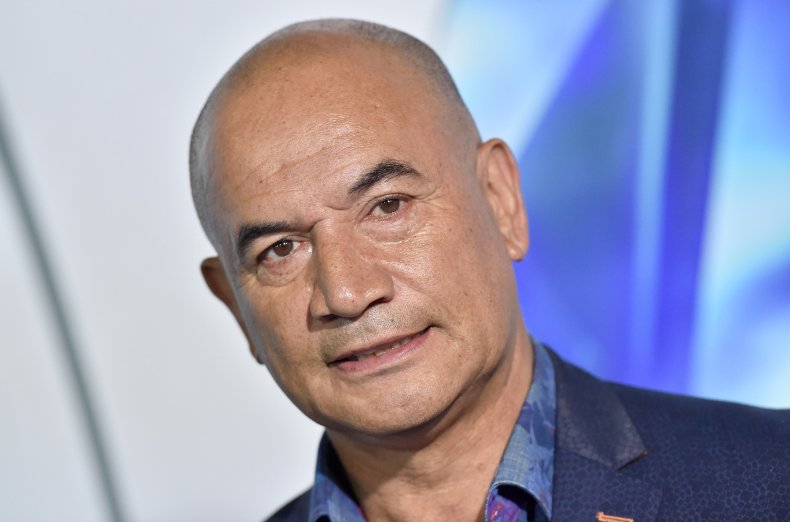 Who is Temeura Morrison: A New Zealand actor who plays both Boba Fett and Django Fett in the Star Wars franchise. He has also appeared in Aquaman, Speed 2: Cruise Control and The Scorpion King 3.
Who is he playing: Boba Fett, the legendary bounty hunter he has played or voiced six times including in The Mandalorian. He first appeared in Season 2, Episode 1, when he was seen watching Din.
Katee Sackhoff - Bo-Katan Kryze (rumored)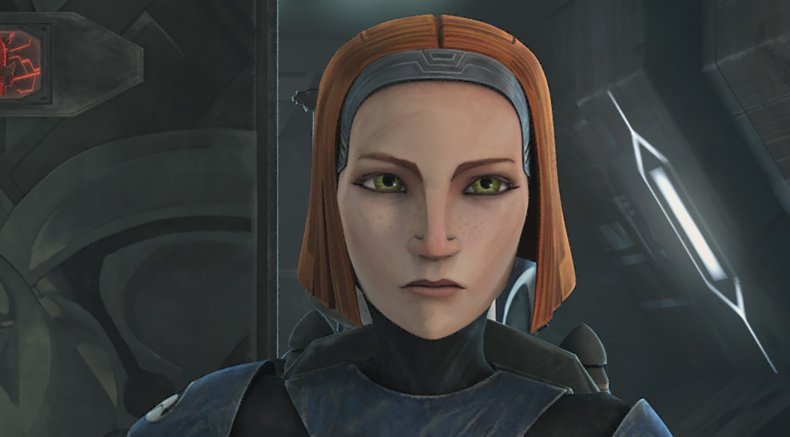 Who is Katee Sackhoff: The Battlestar Galactica, The Flash and Another Life actor who previous voiced Bo-Katan Kryze in Star Wars: The Clone Wars and Star Wars: Rebels.
Who is she playing: Per Slashfilm, she will be reprising her Clone Wars character, the leader of an elite band of female Mandalorian warriors, to continue the plot that saw her and Ahsoka Tano on the search for the darksaber which was revealed to be in the possession of Moff Gideon (Giancarlo Esposito) at the end of Mandolorian Season 1.
Rosario Dawson - Ahsoka Tano (rumored)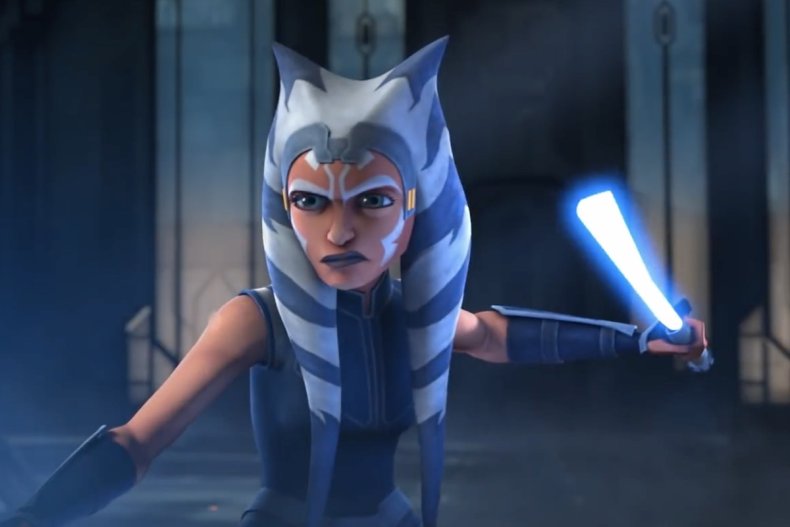 Who is Rosario Dawson: The actor whose recent credits include Luke Cage, Jane the Virgin and Netflix's The Last Kids on Earth, and who political junkies may know as the partner of Senator Cory Booker.
Who is she playing: Variety reported that the Sin City actor is appearing in The Mandalorian as Ahsako Tano, the Jedi Padawan rebel leader at the heart of Clone Wars, Forces of Destiny and Rebels previously voiced by Ashley Eckstein.
Sasha Banks

Who is Sasha Banks: The WWE wrestler, making her non-wrestling acting debut.
Who is she playing: So far, we have no confirmation of who Banks is playing, though we have seen her character as a mysterious hood-wearing stranger in one of The Mandalorian Season 2's trailers. A fan theory, however, has it that she is playing Sabine Wren, the purple-haired graffiti artist with a claim over the Darksaber in Rebels.
Michael Biehn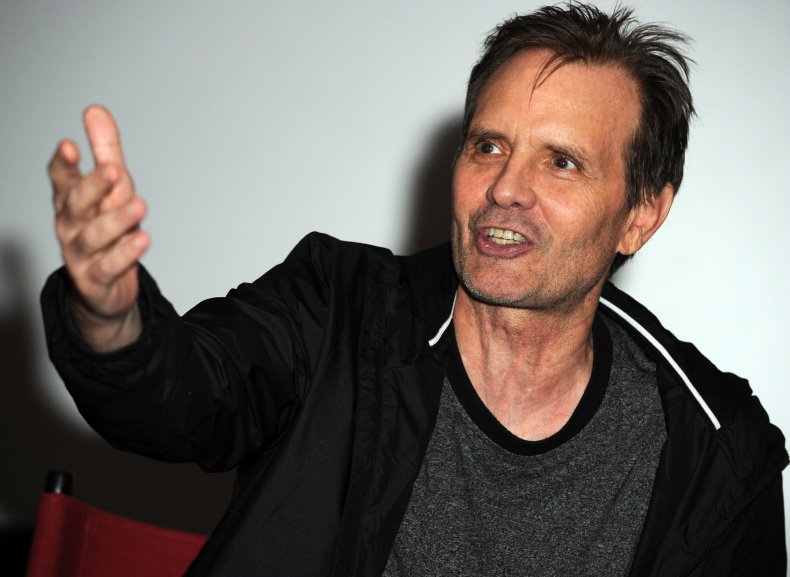 Who is Michael Biehn: An actor best known for two roles in iconic '80s movies—Corporal Hicks in Aliens and Kyle Reese in The Terminator.
Who is he playing: Though we do not know his characters' name yet, it is believed he is playing a rival bounty hunter to Mando.
The Mandalorian Season 2 airs Fridays on Disney+.