'The Mandalorian' Season 2 Release Date: EP Jon Favreau Confirms When the Disney+ Show Returns
TV fans are currently seeing many of their favorite shows getting the release dates pushed back as the cast and crew find themselves unable to film their next seasons due to the coronavirus pandemic. However, it seems like The Mandalorian Season 2 will be coming to Disney+ as anticipated, less than a year after the first set of episodes came to the streamer.
The news was confirmed via a virtual panel for the ATX Television Festival featuring Mandalorian executive producer Jon Favreau. The Iron Man director said: "We were lucky enough to have finished photography before the lockdown. Thanks to how technology-forward Lucasfilm and ILM are, we have been able to do all of our visual effects and editing and postproduction remotely through systems that had been set up by those companies for us."
According to the producer and director, this means that Mandalorian Season 2 is on track for an October release date on Disney+. This fall release date was first announced pre-pandemic in February, when departing CEO Bob Iger revealed in an investor call that the show was expected in October.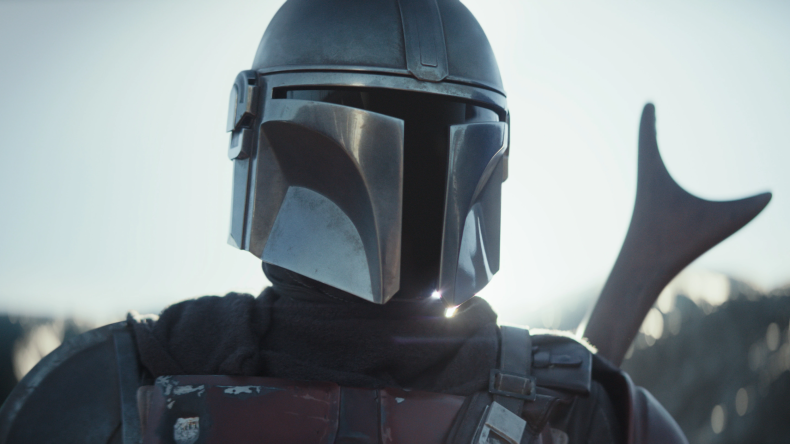 As with the previous seasons, episodes are expected to be released on Fridays, though the streamer has not announced exactly when in October the show will return.
What we do know, however, are the new cast members and directors who have joined the show for its new outing. Rosario Dawson, Timothy Olyphant, Temuera Morrison, and Michael Biehn have been added to the cast, while Ant-Man's Peyton Reed and From Dusk Til Dawn's Robert Rodriguez are helming episodes of the Disney+ Star Wars show.
Sam Hargrave, director of recent Netflix show Extraction, also joins the show as a second unit director. Speaking to Collider, he said that he was brought on to: "Take it to another level and up the ante" of the series' action scenes."
As for what will happen in the second season, Morrison was confirmed by THR to be playing famed bounty hunter and fellow Mandalorian Boba Fett in the new episodes. The actor previously played Jango Fett in Star Wars Episode II: Attack of the Clones. Per that report, the fan-favorite character will only play a small role on The Mandalorian Season 2.
Dawson is said to be playing Ahsoka Tano, a character that also appears on fellow Disney+ shows The Clone Wars and Star Wars Rebels. Olyphant, meanwhile, is reportedly bringing to the screen a character from the Aftermath Star Wars novels, with the Deadwood actor set to portray Cobb Vanth, a sheriff in Tattooine's Freetown.
The Mandalorian Season 2 is coming in October to Disney+.