Mandating Masks Is Banned in These States Despite Updated CDC Guidance
As some parts of the country reinstate mask mandates to try to curb the spread of the Delta variant, a return to universal masking in at least six states would require governors to lift bans they either put in place or approved.
On Tuesday, the U.S. Centers for Disease Control and Prevention (CDC) said vaccinated individuals should wear a mask indoors if they're in an area with substantial or high rates of transmission. That includes parts of Arizona, Arkansas, Florida, South Carolina, Tennessee and Texas, states where governors have restricted local officials' ability to implement mask mandates.
Texas has the strictest ban on masks, and Governor Greg Abbott's executive order prohibits anyone, including public health, county and school officials, from requiring people to wear masks. Abbott is standing by the prohibition on masks, tweeting Tuesday that Texans have "the right to choose whether they will wear a mask or have their children wear masks."
Despite pushes for Abbott to remove the ban on masks, the governor said it is past time for mandates, noting, "Now is the time for personal responsibility."
Arkansas also has a statewide ban on masks but makes an exception for private businesses, health care facilities, correctional facilities and facilities operated by the Department of Human Services' Division of Youth Services.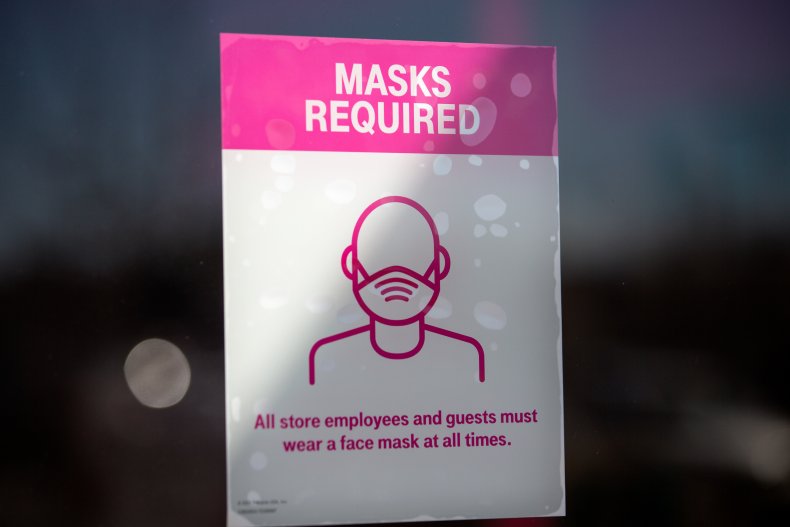 Governor Asa Hutchinson defended Arkansas' ban, noting that it represented the will of the General Assembly. He told CNN's Jake Tapper this past Sunday that Arkansas residents are "capable of making their decisions."
Every county in Arkansas is considered to be experiencing "high" levels of community transmission of the coronavirus, according to the CDC, and the state has the third-highest number of coronavirus cases per 100,000 people. Hutchinson told Tapper it's possible the ban on masks could change before school begins if vaccinations don't rise.
South Carolina and Arizona, where the majority of counties have high or substantial transmission rates, also prohibit masks, but only in schools. Arizona Governor Doug Ducey stood by his decision to ban masks in schools and said in no uncertain terms "it will not change."
"The CDC today is recommending that we wear masks in school and indoors, regardless of our vaccination status. This is just another example of the Biden-Harris administration's inability to effectively confront the COVID-19 pandemic," Ducey said.
On Tuesday, the CDC changed its previous recommendation that unvaccinated students wear masks. It now recommends universal mask wearing regardless of vaccination status. However, the agency's guidance is intended to be only a recommendation for local officials and is not a federal mandate, so states can follow the advice or not.
In Tennessee, all but six counties that have independent health departments are prohibited from implementing mask mandates, although the state says that does not apply to schools.
It also may be difficult to implement a requirement in Florida, despite the lack of an all-out ban. Governor Ron DeSantis signed a bill that invalidates local coronavirus restrictions and gives him the power to overrule local mandates. He's already pledged to fight mask requirements in schools, so it's possible he would push back if local officials tried to force people to wear a mask in public.
DeSantis and Ducey raised concerns about the impact universal mask wearing could have on vaccination efforts. Ahead of the CDC's updated guidance, DeSantis said it would send the message that vaccines are ineffective, and Ducey predicted on Tuesday that it would "diminish confidence" in the vaccines.