The Supreme Court Gutted Workers' Rights Last Year, and House Democrats Just Passed a Bill to Restore Them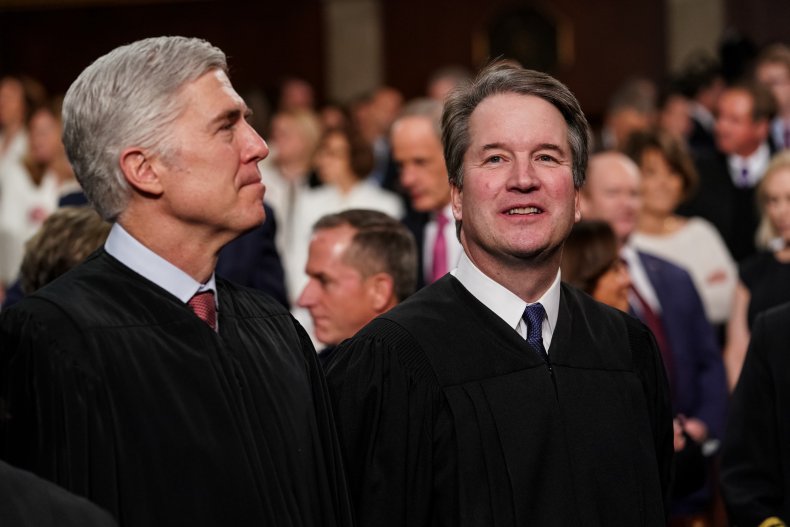 The United States House of Representatives passed a landmark piece of legislation Friday that would ban mandatory arbitration clauses in employment and consumer contracts.
This would free employees and consumers to initiate civil suits against companies which do them harm, a right that was gutted by the Supreme Court last year when a 5-4 majority led by the court's conservatives held that a federal law protecting workplace organizing does not prevent companies from barring class action lawsuits as a mandatory condition of employment.
"Forced arbitration clauses have permeated American life in recent decades. They've seeped into just about every nook and cranny of our lives, including cell phone contracts, medical bills, employee handbooks, credit cards, nursing home contracts—you name it," Congressman Hank Johnson of Georgia, who sponsored by the bill, said in a statement on Friday. "The deck has been stacked against American consumers in favor of big business for far too long. This is just another tool for powerful corporate interests to avoid accountability."
Johnson said that his bill, the FAIR Act, would "level the playing field" for American workers and consumers.
Forced arbitration clauses are frequently used by employers to curtail an employee's ability to take them to court. Proponents of this alternative form of conflict resolution argue that arbitration can be faster, less costly and more efficient for all parties involved. But critics contend that the process offers few benefits for employees and consumers, while conferring immense value upon companies.
More than half of private-sector workers who don't belong to a union are subject to some sort of mandatory arbitration provision, according to the Economic Policy Institute, a left-leaning economic think tank. Workers who earn the least are also the most likely to be forced to sign mandatory arbitration clauses as a condition of employment.
In a 2018 study, the institute estimated the number of American workers bound by arbitration agreements at 60 million. The same report found that around 25 million employees were obligated to waive their class action rights, a practice the Supreme Court upheld.
Outcomes in mandatory arbitration cases have also been found to be skewed against plaintiffs in favor of the corporations that established the system. One seminal study from 2011 found that employees win their arbitration claims 21.4 percent of the time, compared with a win rate of 36.4 percent for cases brought in federal court. State court claims brought more favorable decisions for employees, earning them a win rate against employers of 57 percent.
Beyond the rates of success, plaintiffs also won more substantial damages when access to the courts was available. In arbitration cases, the median award for damages was $36,500, compared with a median award of more than $155,000 for cases brought in federal court.
However, one benefit of the arbitration process for all parties is the amount of time taken to adjudicate a case, which is significantly shorter than when cases are heard before the judicial system.
Despite the disadvantages of the current regime to consumers and employers, the top Republican on the House Judiciary Committee released a statement decrying efforts to substantially shrink the arbitration system.
"Rather than preserve and strengthen arbitration, [the FAIR Act] would wipe it out for enormous numbers of consumer and employment disputes, as well as many civil rights and antitrust disputes," House Judiciary Committee Ranking Member Doug Collins said. "What that would do is not end injustice but promote it. Because what happens when everyday consumers and employees are denied rights to arbitrate – rights their contracts guarantee them? In far too many cases, it means Americans will be shut out of the justice system entirely."
While the bill cleared the House of Representatives, it is unlikely to receive a floor vote in the Senate, which is controlled by Republican Mitch McConnell.