Mandatory LGBT History Lessons for Schoolchildren Approved by Illinois Senate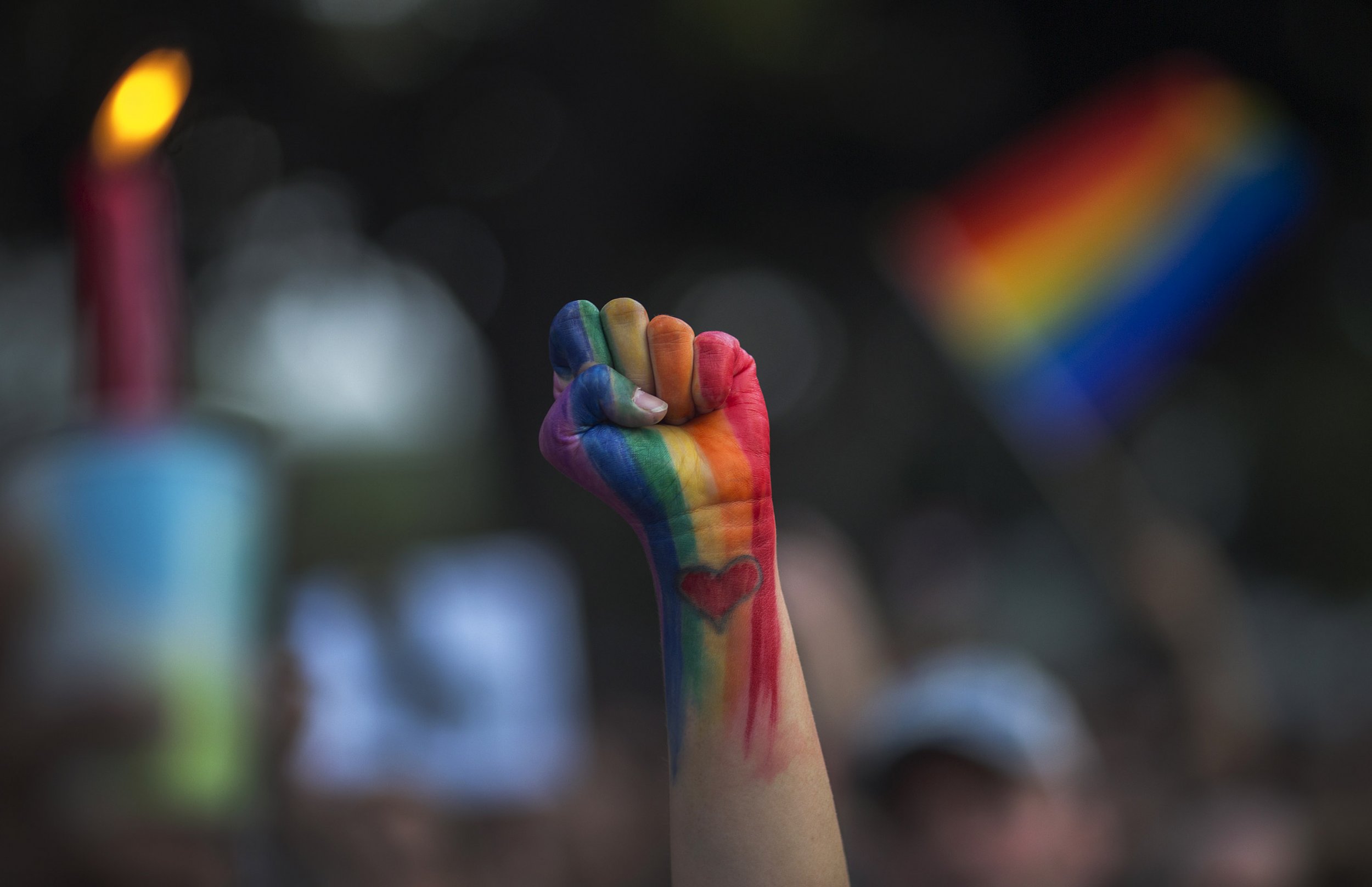 Updated | Illinois state senators have passed a bill requiring LGBT history to be taught in public schools.
The bill proposes that history lessons on Illinois and the U.S. more widely must include the contributions made by the LGBT community. Schoolbooks bought by the state must "accurately portray the diversity of our society," the bill stated.
Every public elementary and high school must teach children about "the significant role of lesbian, gay, bisexual, and transgender individuals in society," the bill's sponsors wrote. Private and religious schools are not bound by the bill. The regional superintendents would be required to ensure the rule is enforced.
Senator Heather Steans put forward Senate Bill 3249, which was passed by 34 votes to 18. It must now pass the state House before it can be rolled out.
"I believe it is important to teach LGBT history in schools to increase compassion and understanding as well as to provide historical role models for LGBT students," Steans told Newsweek.
"This measure is consistent with how Illinois public schools teach children about other marginalized communities and ethnicities, and it is one more step toward offering students a complete and accurate historical perspective."
Steans told Ilnews.org: "What we find is that there's an enormous drop, 36 percent drop, in people feeling bullied and getting derogatory remarks made about them when they're included in the curriculum."
The measure mirrors requirements that children learn the history of African Americans in Illinois and the U.S., and ethnic groups including Polish, German, Irish, Bohemian, Russian, Hispanic, and Asian Americans.
Those opposed to the bill cited concerns around religious views. Sen. Chuck Weaver, who voted against the bill, said "folks who may have a difference of opinion with regard to how this is handled on a curriculum basis."
Zach Messersmith, director of government relations for the Illinois Association of School Boards, argued local school boards may take issue with being told what to teach their respective pupils. The Illinois Association of School Boards did not respond to a request for comment.
Steans told Newsweek: "I have worked with opponents and have addressed their concerns about whether it is appropriate for children to learn about LGBT history and the implications for religious freedom. This bill is about historical facts."
The vote comes after California last year became the first U.S. state to approve LGBT-inclusive textbooks in primary schools.
Ellen Kahn, director of the LGBT advocacy group the Human Rights Campaign Foundation's Children, Youth & Families Program told Newsweek: "The presence of an LGBTQ-inclusive curriculum, such as lessons about the history of the LGBTQ movement or learning about LGBTQ people who made history, sends an incredibly important message of acceptance and affirmation to LGBTQ students, and it provides an opportunity for their non-LGBTQ classmates to better understand and appreciate the contributions made by LGBTQ people in all areas of life—sports, entertainment, politics, and beyond.
"These positive and diverse representations of LGBTQ people help to create a school culture that values all students and reduces the potential for anti-LGBTQ bias and bullying."
This piece has been updated to include comment from Senator Heather Steans and Ellen Kahn of the Human Rights Campaign.