Mandy Moore Says Who Should Play Her Character in 'A Walk to Remember' Reboot
It's been 10 years since audiences first saw a fresh-faced Mandy Moore and Shane West star in A Walk to Remember, but the This Is Us actor has thoughts on who should play her if the movie were ever rebooted.
Directed by Adam Shankman and based on Nicholas Sparks' book of the same name, A Walk to Remember follows directionless and popular high schooler Landon Carter (West) as he falls head over heels for Jamie Sullivan (Moore)—a girl he and his friends once dismissed. As the two continue to develop a strong connection, Landon soon discovers their blossoming relationship may not have a happy ending.
A Walk to Remember is one of Spark's most iconic and beloved book-to-movie adaptations. If Hollywood ever decided to revisit it, Moore would want Lady Bird actress Beanie Feldstein to play her former part of Jamie.
"You know who I love but maybe she couldn't play a 16-year-old? Beanie Feldstein," Moore, 34, told Newsweek on Monday at an event for her fall cover for DuJour. "I want her to play Jamie Sullivan. A Jewish Jamie Sullivan. I think that'd be a good, cute casting choice."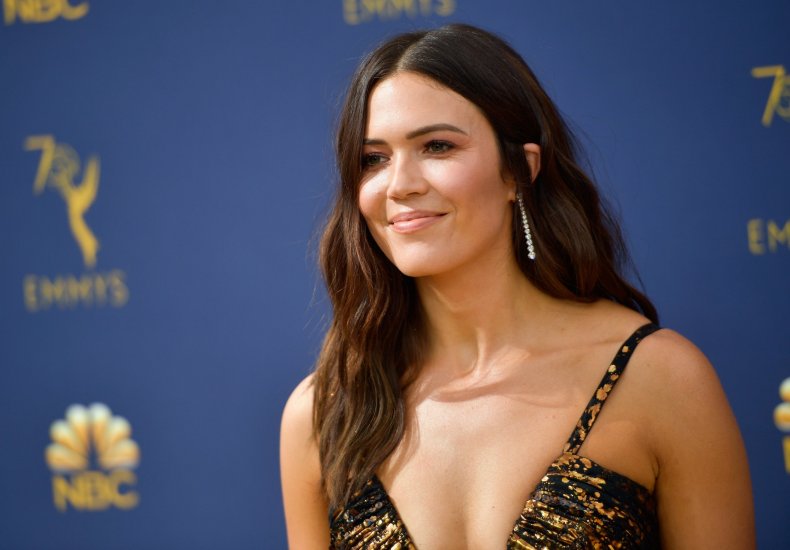 Some actors make cameos in the reboots of their former films, like Bill Murray in 2016's Ghostbusters remake and Johnny Depp appearing in the 21 Jump Street reprise in 2012. Moore joked about appearing in a revisitation of A Walk to Remeber, saying: "I could play Landon's mother at this point."
While A Walk to Remember hit theaters in 2002, she last spoke about the film Monday during an appearance on The Tonight Show Starring Jimmy Fallon. Host Jimmy Fallon had The Princess Diaries alum participate in a game that required her to determine whether the lines Fallon dramatically read came from This Is Us or A Walk to Remember.
"If I don't pass this quiz, that doesn't really bode well for me," Moore explained to Fallon. "It means I'm unprofessional or something that I don't know people's lines."
Moore, fortunately, earned a perfect score on Fallon's test. Despite this, she realized that many of her most notable roles are tearjerkers.
"I'm slightly flabbergasted that the things in my career that I'm most known for are making people cry," Moore added. "I never would have guessed that in a million years."
In reminiscing about starring alongside West in A Walk to Remember, Moore explained to Entertainment Weekly in January why the project was "special" to her. Moore, for one, developed a crush on West in real life.
"He was the character to me and there was definitely a part of me that absolutely fell in love with him," Moore shared with Entertainment Weekly. "I don't know if I could discern the difference between him and the character at that point in time because, again, it was my first experience doing anything like this and I was a 16-year-old, impressionable girl."