Manhattan DA Will Not Prosecute Arrested George Floyd Protesters
Manhattan District Attorney Cyrus Vance, Jr. announced Friday that his office would not pursue certain offenders during the ongoing protests against the death of George Floyd.
The D.A. Office's policy change centers on individuals charged with unlawful assembly and disorderly conduct. Originally, those cases would have been slated to be dismissed within six months under an adjournment in contemplation of dismissal. During the protests, Vance's office decided not to prosecute arrests of that kind "in the interest of justice."
"The prosecution of protesters charged with these low-level offenses undermines critical bonds between law enforcement and the communities we serve," read a Friday statement from Vance's office. "Days after the killing of George Floyd, our nation and our city are at a crossroads in our continuing endeavor to confront racism and systemic injustice wherever it exists. Our office has a moral imperative to enact public policies which assure all New Yorkers that in our justice system and our society, black lives matter and police violence is a crime."
Changes to the previously existing policy are designed to "reduce racial disparities" and "enable the Office and court system to preserve resources for the prosecution of serious crimes."
In a statement sent to Newsweek Friday, the office of New York City Mayor Bill de Blasio said, "It is our understanding that each arrest will continue to be looked at on a case-by-case basis."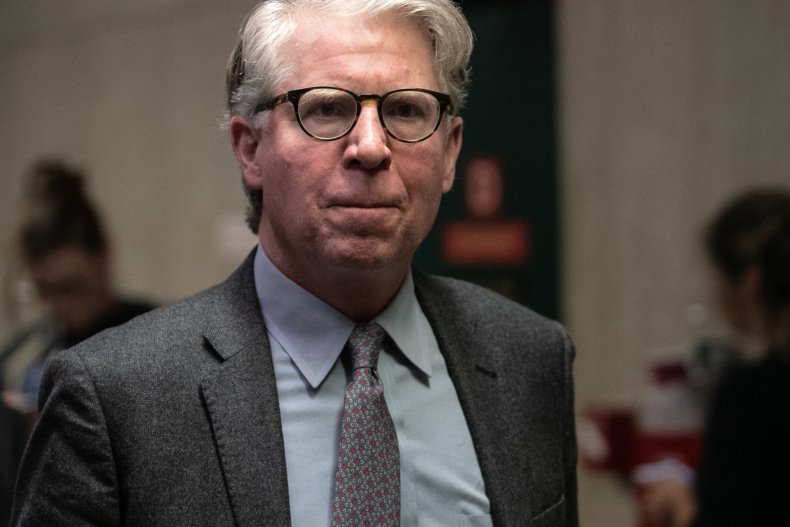 New York police have arrested over 2,000 individuals during the protests. Some observers claim that members of the New York Police Department have used violent tactics against peaceful protesters. Mayor de Blasio defended the actions of NYPD officers after a Thursday protest in the Bronx.
Demonstrators in the Mott Haven area of the borough said they were protesting peacefully, but were on the streets after the citywide 8:00 p.m. curfew. NYPD officers allegedly corraled the demonstrators and begin arresting them.
Although de Blasio has decried the use of violence against people protesting peacefully, he said Friday that the demonstration in the Bronx had the potential to devolve into violent activity.
"I've seen with my own eyes the materials that were meant to encourage violence," de Blasio said, "and then individuals appeared with tools of violence with the intent to do violence in that community. That's unacceptable."
NYPD Police Commissioner Dermot Shea said gasoline, firearms and other weapons were recovered from the protest site. While Shea acknowledged that some innocent people may have been involved in the protest, he called for individuals to be responsible for their own actions.
"We all have to step back, exercise a little common sense and say if there's a place where people are saying there's going to be violence, why would you possibly want to go there?" Shea asked.