Manhattan Terrorist Attack: Leaders Of Other Victimized Countries Respond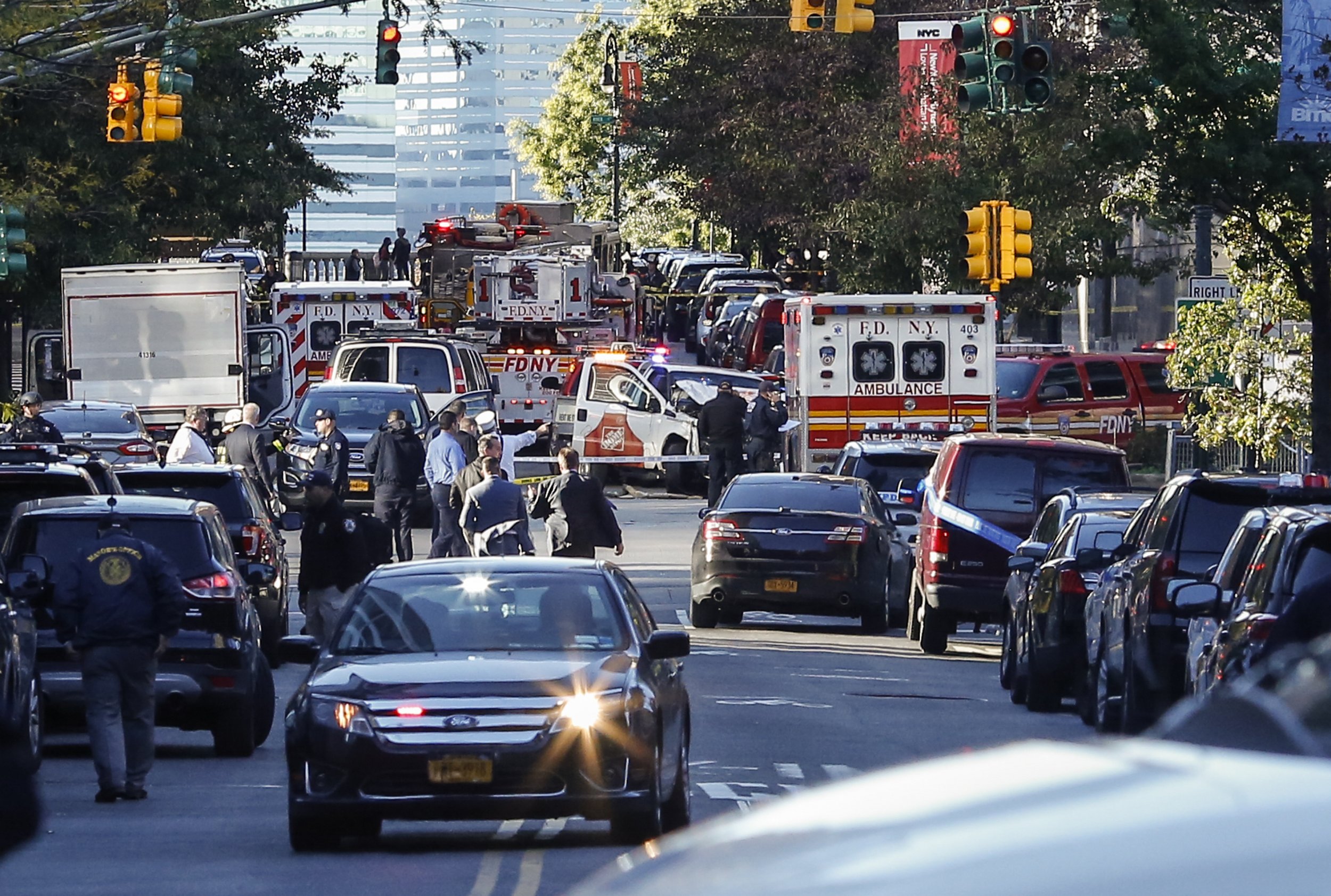 Condolences for New York poured in from around the world after Tuesday's terror attack killed eight, including many well-wishes from countries that have recently been victimized by similar acts of hate.
Belgian Prime Minister Charles Michel at 5:44 p.m. tweeted: "Our thoughts go to all victims and families of the attack in #Manhattan. We stand by the people of US."
Belgium was subject to three coordinated suicide bombings on March 22, 2016—two at Brussels Airport in Zaventem and one at Maalbeek metro station in the central part of the capital. ISIS claimed responsibility for the attacks.
Spanish Prime Minister Mariano Rajoy Brey at 6:13 p.m. tweeted in Spanish: "In these difficult moments in #Manhattan, we feel close to the people of the U.S. Our support, affection and condolences. MR."
Spain lost more than a dozen lives when 22-year-old Younes Abouyaaqoub drove a van and ran into pedestrians in Barcelona on August 17, killing people the same way Manhattan terrorist attack suspect 29-year-old Sayfullo Saipov did by driving a rented truck into cyclists on Tuesday, authorities said.
The official channel for British Prime Minister Theresa May's office at 6:21 p.m. tweeted: "PM: Appalled by this cowardly attack, my thoughts are with all affected. Together we will defeat the evil of terrorism. UK stands with #NYC."
Britain suffered at least five terrorist attacks this year, including an improvised bomb on a London underground train that injured more than two dozen people on September 15.
French President Emmanuel Macron at 6:28 p.m. tweeted: "I convey my emotion and the solidarity of France for New York City and the US. Our fight for freedom unites us more than ever."
Paris experienced two major terrorist attacks in 2015—one on the French publication Charlie Hebdo in January and another at the Bataclan theater in November.
Other world leaders, even those whose countries were not attacked, offered support to Manhattan.
Colombian President Juan Manuel Santos at 6:17 p.m. tweeted in Spanish: "We condemn the cowardly terrorist attack in NY. Our solidarity with the victims and their families @realdonaldtrump."
Mexican President Enrique Peña Nieto at 8:12 p.m. tweeted in Spanish: "I lament the tragic developments that took place in #NewYork. @Mexico expresses its solidarity with the people of the #US."
New York Mayor Bill de Blasio called Tuesday's incident "a particularly cowardly act of terror."
Meanwhile, President Donald Trump tweeted that his thoughts, condolences and prayers were with victims. "God and your country are with you!" he wrote.