Manhattanhenge Approaches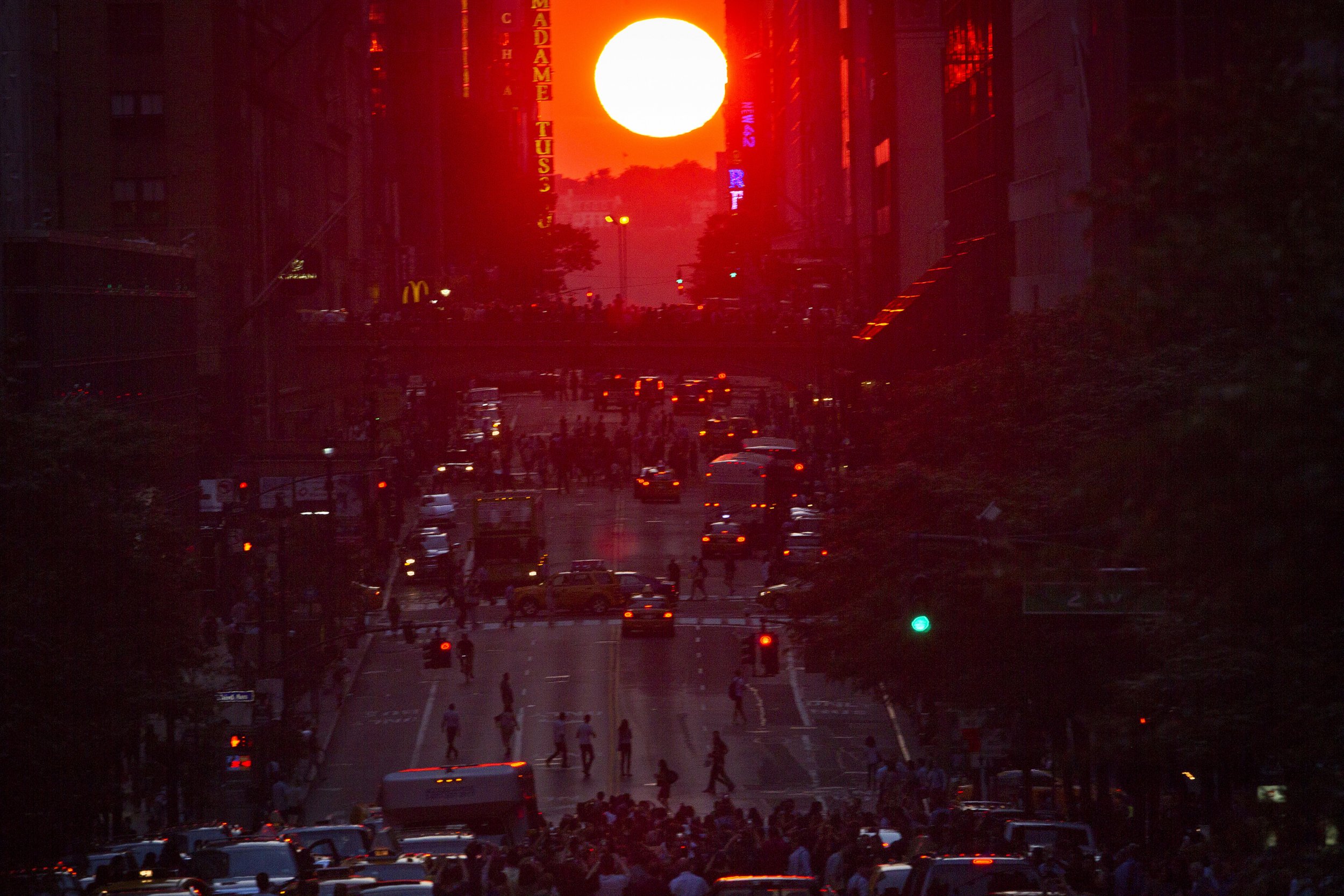 This weekend, New York City will experience a rare phenomenon known as Manhattanhenge. For two days, the sunset will align with the Manhattan grid system.
"For Manhattan, a place where evening matters more than morning, that special day comes twice a year, when the setting Sun aligns precisely with the Manhattan street grid, creating a radiant glow of light across Manhattan's brick and steel canyons, simultaneously illuminating both the north and south sides of every cross street of the borough's grid," explains Neil deGrasse Tyson.
To get a glimpse at Manhattanhenge, Tyson recommends heading as far east as possible—that would be the East River. The best places to see the phenomenon are 14th, 23rd, 34th, 42nd and 57th streets.
To view half the sun on the grid, you'll need to be at those locations on Friday at 8:12 p.m. For the full sun on the grid, plan on Saturday at the same time. If this opportunity escapes you, you'll have another chance to see Manhattanhenge on July 12th and 13th.