Officers in California are searching for a man who has been accused of stealing more than $1 million worth of COVID-19 tests while working for an organization that stores and distributes testing kits to consumers across the country.
Demand for COVID-19 tests surged in the early weeks of 2022 amid the rapid spread of the Omicron variant during and immediately following the winter holiday season. In early January, testing centers in several states reported hours-long lines while many pharmacies temporarily ran out of testing kits. The uptick in demand and limited testing supplies prompted government officials to warn Americans about price gouging and sales of fraudulent testing kits.
In Santa Ana, a city located within California's Orange County, police said this week that a man identified as 33-year-old Carlitos Peralta allegedly stole COVID-19 tests valued at an estimated $1,000,575. According to reporting by The Los Angeles Times, Peralta is alleged to have stolen the tests over the course of several weeks as demand spiked throughout the country.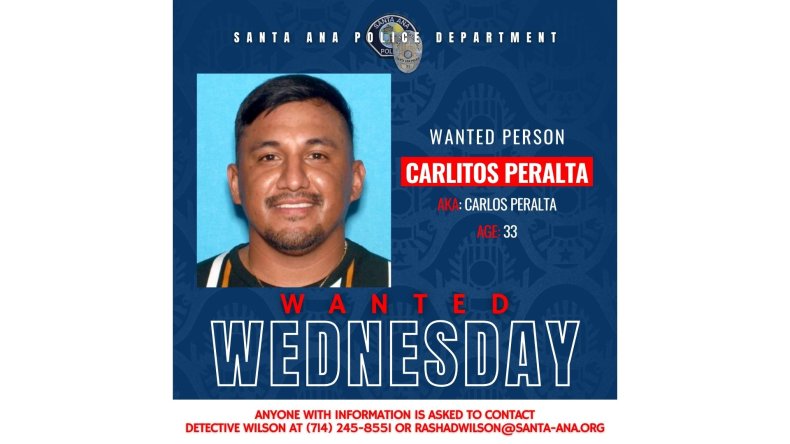 At the time of the alleged theft, Peralta was working as a warehouse manager for the Covid Clinic located along the 3400 block of MacArthur Boulevard. Police said Covid Clinic has seven U.S. warehouses in which COVID-19 testing kits are stored and eventually distributed to testing clinics, schools, hotels and other customers.
Peralta "had access to the shipping and delivery system from the various warehouses" operated by Covid Clinic, police said in a February 23 news release. That access allegedly enabled Peralta to send almost 100 shipments to his home, within which were the COVID-19 testing kits he is accused of stealing.
Sergeant Maria Lopez, a spokesperson for Santa Ana police, told the Times that Peralta allegedly directed one of the shipments to his home by citing a co-worker as the sender. Police were made aware of Peralta's alleged actions after that co-worker reported the incident to their supervisor, the Times reported.
Authorities did not specify in their media advisory when Peralta is alleged to have stolen the tests or how many tests are believed to have been taken, but the Times reported authorities believed he began redirecting shipments to his home in late December and continued doing so through early February. An attempt to arrest Peralta on February 9 was unsuccessful, according to the Times, and police said his location was still unknown as of the afternoon of February 23.
Police have encouraged anyone who believes they may have information about Peralta to contact Santa Ana detectives.
Newsweek reached out to Santa Ana police for further comment and will update this article with any response.