Manhunt Underway After Walmart Shooting Over Apparent Video Game Dispute
A manhunt is underway after a shooting at a Walmart in Pennsylvania's Delaware County.
The shooting took place at the Walmart located at 50 North MacDade Boulevard in Glenolden at around 8.30 a.m. on Sunday.
The suspect and a store employee had gotten into an argument, apparently over a video game sale, Darby Township Police chief Mike Sousa told WPVI.
While they were in the vestibule area at the front of the store, the suspect fired one shot at the employee, he said.
However, the shot reportedly missed and no-one was injured.
WPVI reported that after fleeing the Walmart, the suspect was involved in another incident in Upper Darby.
He is then thought to have returned to his home in the 400 block of Main Street in Darby Borough.
Multiple law enforcement agencies responded to the address, including officers in SWAT gear.
They surrounded the home and blocked off the street. But after a stake-out that lasted for several hours on Sunday, they later discovered the suspect was not there.
Authorities now believe the suspect fled before officers arrived at the scene.
"He's either possibly on foot or somebody picked him up," Sousa said.
Two of the suspect's vehicles were taken into custody.
Police have not released the suspect's identity. However, Sousa told WPVI the man is "armed and possibly dangerous."
In a statement on Facebook late on Sunday night, the Darby Township Police Department said authorities were still working to locate the suspect.
The statement described the shooting at Walmart as "an isolated incident as the two parties involved did not know each other."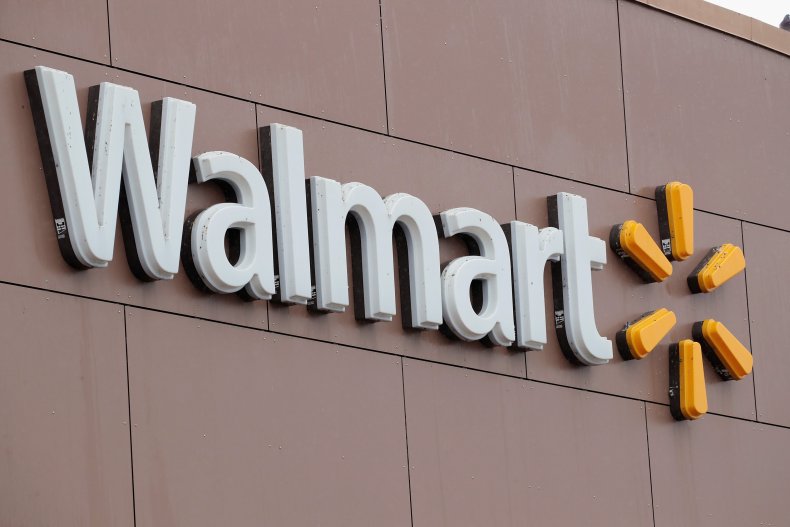 It added: "Through collaborative investigate efforts from varying law enforcement partners we were able to identify the subject involved and are in the process of attempting to locate him.
"This is still an ongoing investigation. We will update further as it progresses as we do not want to compromise this ongoing investigation."
The department also thanked several law enforcement agencies that responded to the incident on Sunday.
It added that Walmart has been "very co-operative" and that store management has requested an increased police presence at the Glenolden in the coming days "to ensure the safety of their customers as well as the community."
A Walmart spokesperson told Newsweek: "We are assisting law enforcement in their investigation however we can."
The spokesperson confirmed no-one was injured in the shooting, but declined to comment further, citing the ongoing investigation.
The Darby Township Police Department has been contacted for additional comment.