Manhunt Underway for Handcuffed Suspect Who Shot Officer Three Times
A manhunt is underway for an armed and dangerous suspect who shot an officer three times outside a police station in Pennsylvania.
Officer Gerasimos Athans, a four-year veteran of the McKeesport Police Department, was shot in the neck and torso on Sunday by a suspect who was being transported to the city's police station.
Athans, 32, is expected to be discharged from the hospital in the coming days, Allegheny County Police Supt. Coleman McDonough said Monday.
The Allegheny County Police Department identified the suspect in the shooting as 22-year-old Koby Lee Francis. He was still in handcuffs when he fled the scene and remained at large on Monday, McDonough said.
On Sunday, Francis had entered the McKeesport police station shortly before 3 p.m. and was served with a Protection From Abuse (PFA) order, after which he left the station.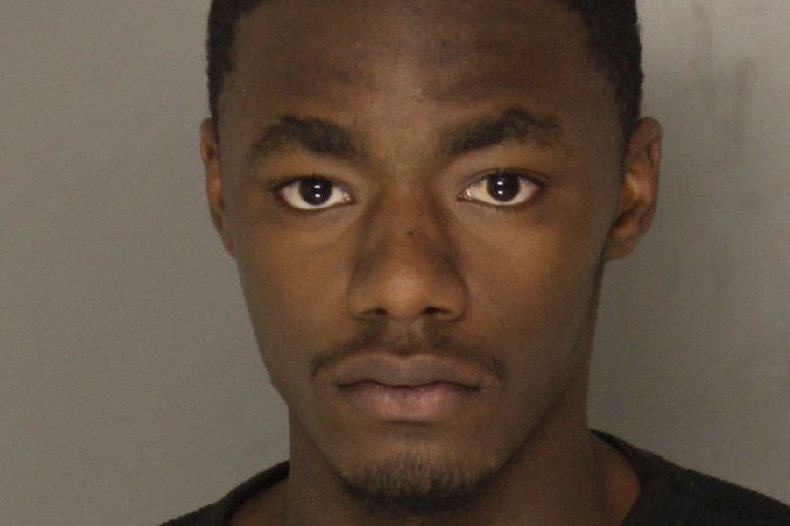 At around 4 p.m., police were called to a residence in Yester Square for a report of a PFA violation. When officers arrived, they saw Francis seated in a vehicle outside the residence, violating the order.
They took him into custody minutes later and seized a firearm from his vehicle as well.
Francis was combative and kicked a window while he was being transported to the station, police said. On arrival, an officer opened the door of the police car to remove Francis.
Francis had a second firearm and used it to shoot the officer three times in the neck and torso, police said. The officer returned fire.
Video footage showed Francis fleeing the scene on foot. He was still wearing handcuffs, according to police.
A warrant has been issued for Francis, charging him with criminal attempt (homicide), escape, flight to avoid apprehension, aggravated assault, and violation of the Uniform Firearms Act, McDonough said.
Francis is described as Black, 6 feet 2 inches tall with a thin build. He was last seen wearing a black hoodie, camouflage pants and black shoes with white soles.
Police said Francis is considered armed and dangerous and anyone who sees him should contact 911 immediately.
Anyone with information about this incident is asked to call the Allegheny County Police Tip Line at 1-833-255-8477. The department can also be reached via its social media sites.