'Manifest': What the Cast and Crew Have Said About Saving the Show
Manifest is the latest canceled show to inspire a fan campaign, with devotees of the NBC drama tweeting #savemanifest as they attempt to persuade the Peacock network to revive the show—or let it be picked up by a streamer such as Netflix.
The cast and crew of Manifest have also joined the campaign to get a Season 4 of the missing plane mystery.
What the 'Manifest' cast and crew have said about saving the show
Showrunner Jeff Rake led the charge to bring back the drama when he tweeted: "My dear Manifesters, I'm devastated by NBC's decision to cancel us. That we've been shut down in the middle is a gut punch to say the least.
"Hoping to find a new home. You the fans deserve an ending to your story. Thanks for the love shown to me, cast, and crew."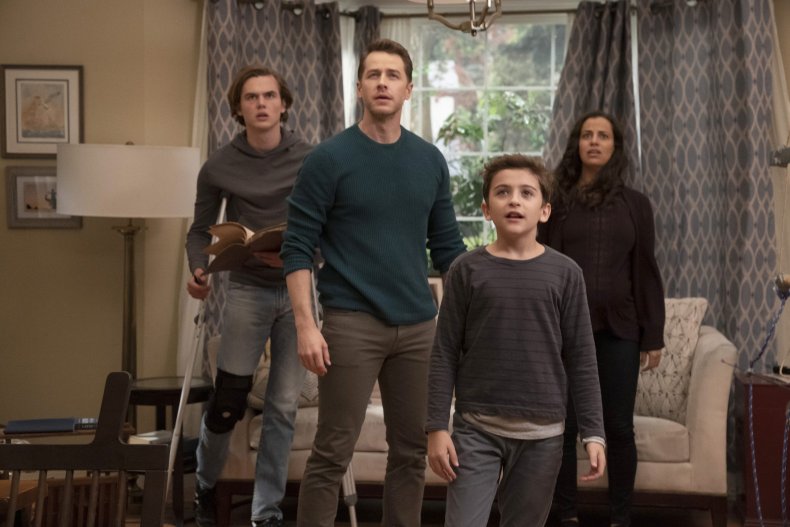 The showrunner has previously stated that he plans to tell the story across six seasons. In a 2020 interview with Assignment X, he said: "When I say I have a road map, those are the big moves from season to season that get us to where we ultimately need to get by the end of the series. So the mystery story is all worked out, but there's a lot, obviously—every episode has lots of different mini-moves, left and right, relationship stories, and the science side of the show."
The cast then started to get behind the campaign. Josh Dallas retweeted Rake's statement, while co-stars Melissa Roxburgh and JR Ramirez posted the #savemanifest hashtag.
Parveen Kaur, who plays Saanvi Bahl, tweeted: "I have some thoughts but in the meantime... #SaveManifest."
Another cast member, Athena Karkanis, was among the first to point out that NBC was canceling Manifest just as the first two seasons were No.1 on Netflix's list of most-watched shows in the U.S. She wrote on Instagram: "Number 1 on Netflix! NBC may have let Manifest go, but there is still hope Netflix will pick it up. Make some noise fans!!! #savemanifest."
Co-star Luna Blaise retweeted a number of fans' pleas to save the show. Among the tweets she shared was one that read: "Huge mistake @nbc. Someone pick this up because I need to know what really happened to 828. Come on @netflix, save the day! #SaveManifest."
As more fans joined the campaign and a Change.org petition to save the show was launched, Rake posted a follow-up tweet, saying: "Okay. Moving to gratitude: For NBC, good people making hard decisions. Thank you for 3 seasons.
"For WB, my partners and champions. For cast, writers, and crew. We did this together. In a pandemic. And of course for you, old fans and new. Keep the faith. #SaveManifest."
Manifest Seasons 1 and 2 are streaming now on Netflix. Season 3 is available on Hulu and Peacock.