Manifest fans have been through a turbulent flight of emotions last week, with the show canceled by NBC at the same time that is was the most watched show on Netflix in the U.S. and Canada. This led to show producers Warner Bros TV and Netflix holding talks to bring the show back on the streamer for Season 4.
However, per Deadline, these talks are at an end, with Warner Bros TV ending its efforts to find a new home for the mystery drama. According to the outlet, this is due to the complexity of working out the digital rights of the show and getting the cast (whose contracts were set to expire the day after NBC canceled the series) back.
With any future for Manifest seemingly dead, the cast have taken to social media to say goodbye to the show and say thank you to the fans whose #SaveManifest campaign kept the show in the headlines since it was canceled.
Lead actor Josh Dallas was the first to confirm that the efforts to bring Manifest back on Netflix had not been successful. He tweeted: "Well, my #manifesters, I'm sorry to say that it's the end of the line for now. We are so proud to have brought you this story over 3 seasons. We so wished we could've finished the journey with you. But it wasn't in the cards. Thanks to our incredible EP's, producers, writers."
Leading the thanks was showrunner Jeff Rake, who has been sharing posts titled "Manifest Gratitude" since the show ended. In his final gratitude tweet, he wrote: "Thank YOU, our fans. You became the Manifesters at Comic-Con 2018. Ever since, you've watched religiously, parsed every word, cried a lot, laughed a little, puzzle-solved, and never, ever, wavered in your support. I'll never forget it."
Melissa Roxburgh joined him in saying thank you to the fans in a series of tweets. First she wrote: "My word what a ride. You guys made the last three years the best years of my life. Truly @NBCManifest #manifesters #manifest forever will miss this experience."
Then in a longer post, she added: "Oh, to put into words the last three years.... Thanks for everyone who joined on with us. I'm forever grateful for the family of misfits and creators that wound up at Silvercup studios. When you film a show, you spend all day every day with these people..."
When news broke that Netflix was not picking up the show, fan reaction varied. Some accepted that Netflix was no longer an option and moved on to new ideas. One fan, for example, tweeted "People keep asking Netflix.... and I think it's completely hopeless and pointless.... they already said no. But @nbc could hopefully AND SHOULD hopefully reconsider..."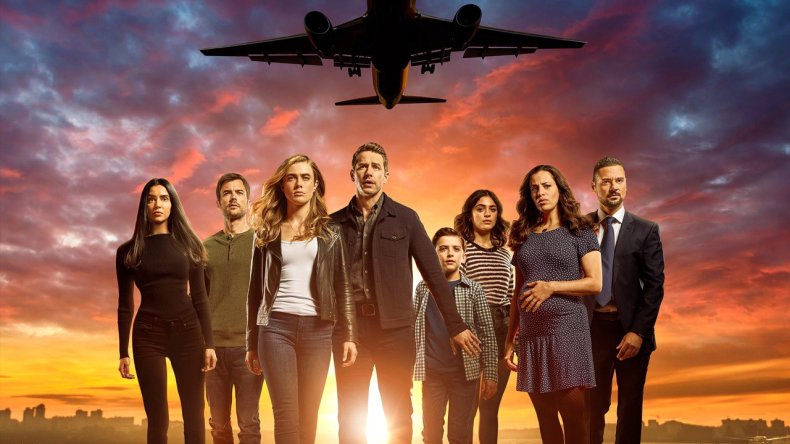 Others started tweeting at The CW as another potential home for the show. "@TheCW_PR SAVE MANIFEST! It has been trending on Twitter a couple of times, #1 on Netflix for almost 2 weeks & it's still on the top 10s, there are so many new watchers and fans of this amazing hit show! Please pick up Manifest! This is a hit show please!!! #SaveManifest," one fan wrote.
Other asked Netflix to think again, like one fan who tweeted: "@netflix reconsider Manifest it's such a good show and doesn't deserve to end on a damn cliffhanger."
Manifest Seasons 1 and 2 are streaming now on Netflix. Season 3 is available on Hulu.