'Manifest' Season 3: When It Starts and How to Watch Online
Manifest is back on NBC for another season, meaning fans are one step closer to finding out what happened to the passengers on Flight 828. Season 3 is set to have 13 episodes, which will follow on from the massive cliffhanger of Season 2 that saw one character resurrected while a group of fishermen found a tailfin for the mysterious plane that might offer fans some answers.
How to watch Manifest Season 3 online
The Manifest Season 3 premiere, titled "Tailfin," is set for Thursday, April 1. The show will air at 8 p.m. ET / 7 p.m. CT, prior to Law & Order: SVU at 9 / 8 and the new Law & Order: Organized Crime, which is airing at 10 / 9. Episodes will then air weekly on Thursdays in that same timeslot.
After airing on NBC, episodes of Manifest Season 3 will be streaming on the NBC website and app, where they will be available to watch episode for free with ads for viewer in the U.S.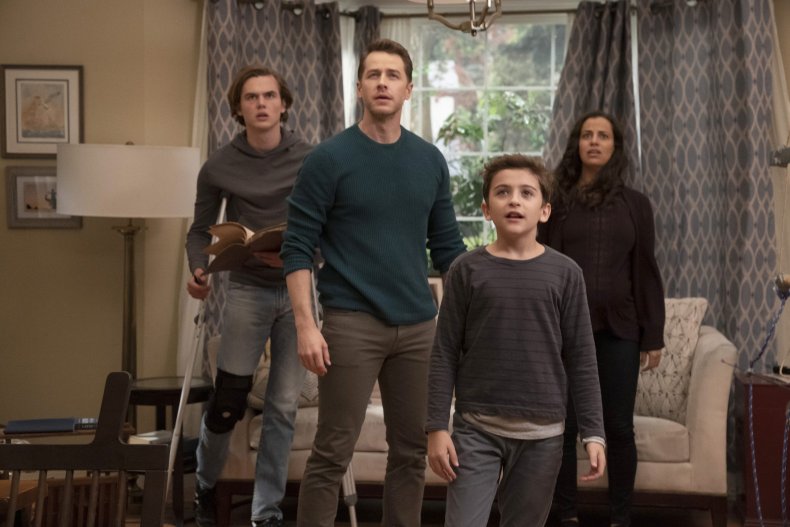 On Friday mornings, meanwhile each episode will be released onto Peacock and Hulu. The first episode of the season will come to the services on April 2.
At first, episodes will only be available for paid subscribers of Peacock. Peacock subscriptions start at $4.99 a month (or $49.99 a year), which allows full access to the full library of Peacock with ads. $9.99 a month ($99.99 a year), meanwhile, will give you the whole catalog without commercials.
Eventually, however, viewers will be able to watch Manifest Season 3 episodes on Peacock for free. Apart from the seven-day free trial that Peacock gives to new subscribers of its premium packages, episodes will be available to watch on the free tier of the streamer after a week. This means that "Tailfin" will be streaming for free on the service on April 9, and the remaining episodes will come on the following Fridays.
Viewers can also access Hulu for nothing for a limited time. The streamer offers a 30-day free trial, and costs $5.99 a months with ads or $11.99 a month without them after that time. Hulu is also currently the only place where viewer in the U.S. can catch up on Seasons 1 and 2 of the mystery drama.
The official NBC synopsis for the new season reads, "Manifest returns for a third season of action-packed drama, shocking revelations and the answer to the show's biggest mystery—what happened to the passengers of Flight 828?
"Over a year has passed since the miraculous homecoming of Flight 828 and the discovery of others who have mysteriously returned. While the Stone family endeavors to keep their friends safe and make their enemies believe the unbelievable, new challenges will test their trust of the callings and each other.
"But sticking together is more important than ever, because no matter what happens, it's all connected."
Manifest Season 3 airs Thursdays at 8 p.m. ET / 7 p.m. CT on NBC.