'Manifest' Season 4: Everything Netflix Has Revealed About the Final Season
Manifest Season 4 seemed for a while like it was never going to happen, but now Netflix has released the first footage from the final season of the mystery show.
Netflix initially passed on the show last summer after it was canceled by NBC – though after the show became a huge ratings-getter for the streamer, it reconsidered.
Season 4 of Manifest now has a plot synopsis, and Netflix released a teaser trailer from the new episodes, which gives fans a peek at a dramatic moment in the upcoming episodes featuring Michaela Stone (played by Melissa Roxburgh) investigating a mysterious glowing trailer.
Here's what we know so far about the final episodes of Manifest.
What is the Manifest Season 4 release date?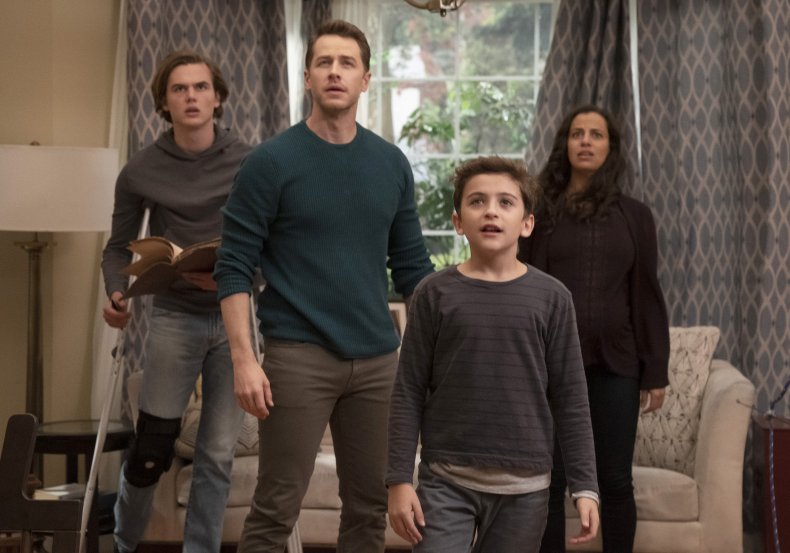 So far, Netflix has not revealed exactly when the show is coming out – although the Season 4 trailer ends by saying the show is coming soon.
We do know, however, that there will in fact be two release dates. The first 10 episodes of the season will be released at once, with the final 10 coming at a later date.
Filming began in November 2021, suggesting a release date in late summer is the most likely.
Who is returning for Manifest Season 4?
Cast news for the show's final season has been steadily emerging over the last few months. Roxburgh's appearance in the Manifest Season 4 trailer confirms her participation. Also confirmed are Josh Dallas (as Ben Stone) and J.R. Ramirez (Jared Vasquez), who posted an Instagram photo on set.
Deadline had also confirmed that Parveen Kaur, Luna Blaise and Holly Taylor are set to return, as is Ty Doran who took over as Cal Stone in the last season finale.
A fan favorite Manifest cast member is also set to return. TV Line confirmed that Matt Long would reprise the role of Ezekiel 'Zeke' Landon, with the showrunner saying the character would be back to: "Complete his Manifest journey just as originally intended."
What will Manifest Season 4 be about?
The official plot synopsis reads: "When Montego Air Flight 828 landed safely after a turbulent but routine flight, the crew and passengers were relieved. Yet in the span of those few hours, the world had aged five years – and their friends, families and colleagues, after mourning their loss, had given up hope and moved on.
"Now, faced with the impossible, they're all given a second chance. But as their new realities become clear, a deeper mystery unfolds and some of the returned passengers soon realize they may be meant for something greater than they ever thought possible in this emotionally rich, unexpected journey into a world grounded in hope, heart, and destiny."
The Season 4 sneak peek released during Netflix's Geeked Week sees Michaela investigating part of that wider conspiracy. We see her open a shipping container that is emanating with a weird glow. The container seems normal – until a man with what looks like the plane's flight number cut into his arm grabs her arm.
Exactly what this means will be sure to be revealed when we get a full trailer – which is also likely to reveal the show's release date.