Manila Resort Shooting: ISIS Says 'Lone Wolf Soldiers of the Caliphate' Responsible for Resorts World Attack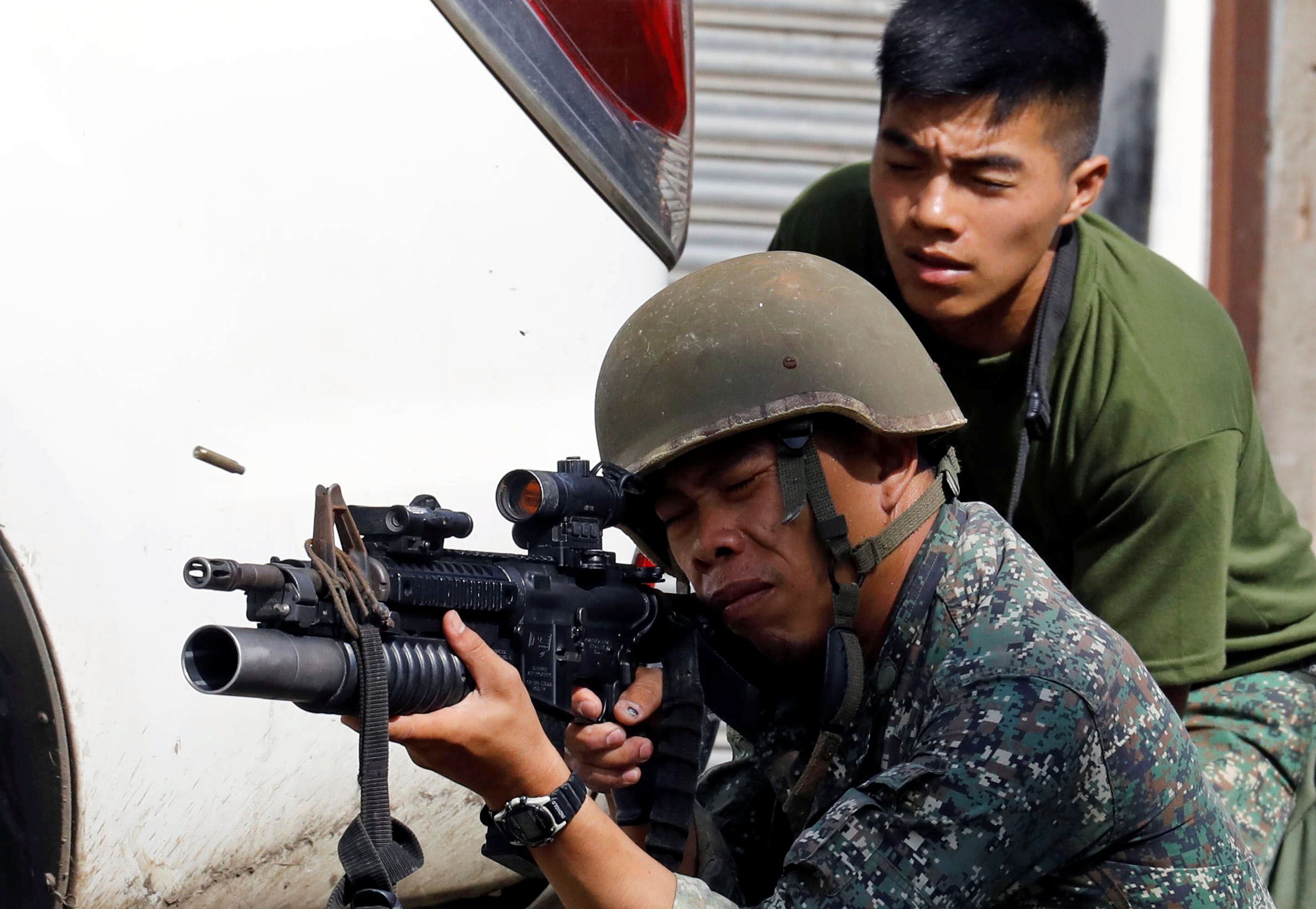 Gunfire and explosions have been reported at a resort in the Philippine capital of Manila just after midnight local time Friday. Resorts World Manila, a resort complex in a residential and commercial center a short distance from the city's airport, tweeted that it was on lockdown after "reports of gunfire from unidentified men." It added that it was "working closely" with the police.
Related: Philippines army air strikes kill 10 government soldiers in Marawi
A masked gunman entered one of the resort's hotels and began firing at guests and employees, according to reports. Smoke was also seen emerging from the windows of the resort. Photos on social media showed victims being treated and removed from the scene by emergency service personnel. At least 25 people were injured and taken to hospitals, according to local media reports.
An operative for the Islamic State militant group (ISIS) said that "lone wolf soldiers of Khilafah (caliphate)" were responsible for the attack, confirmed Rita Katz, the director of the SITE Intelligence Group. No official claim of responsibility has yet been made.
The operative was located in the southern Philippine city of Marawi, to which ISIS-linked rebels have laid siege, claiming large portions of territory. The Philippine army has been locked in a battle to retake the Muslim-majority city for more than a week, ramping up efforts in recent days by firing rockets from helicopters.
An airstrike Thursday, however, killed 11 soldiers and wounded seven others in a "friendly fire" incident. Around 140 people have been killed in the battle for the city, while 2,000 civilians have been reported trapped.
In response to the violence, President Rodrigo Duterte on Tuesday declared 60 days of martial law in the southern Philippines.