Manitowoc County Has a 'Culture of Corruption,' Kathleen Zellner Is 'Real Hero,' Wrecking Crew' Writer John Ferak Says
One of the loudest voices in the public conversation about Steven Avery's possible innocence is Kathleen Zellner, Avery's attorney, who was featured on the Netflix documentary series about the Wisconsin murder case, Making a Murderer. Zellner's techniques were detailed heavily in Season 2, but there's much more to the story. The Wrecking Crew,by investigative journalist John Ferak, gives Avery enthusiasts and newcomers an even closer look at the inner-workings and post-conviction strategy of Zellner's team.
From Zellner's investigative instincts to Avery's current standing in the court system to a detailed analysis of the accusations against former prosecutor Ken Kratz, Ferak covers a variety of new angles in the book and expands on the key points that make the case so polarizing. Zellner worked closely with Ferak and told Newsweek the book explores important areas left out of the series.
"John Ferak is an investigative journalist who is trying to figure out who committed the murder. He takes all of my evidence, expert opinions and theories and really examines them in detail," Zellner said. "[Making a Murderer] touched on some of my investigation and expert experiments but not in as much detail as the book. The series explores many collateral matters, while the book zeroes-in on suspects and motives for the murder, which was not a focal point in the series."
Ferak spoke about The Wrecking Crew, Avery and Zellner in an exclusive interview with Newsweek.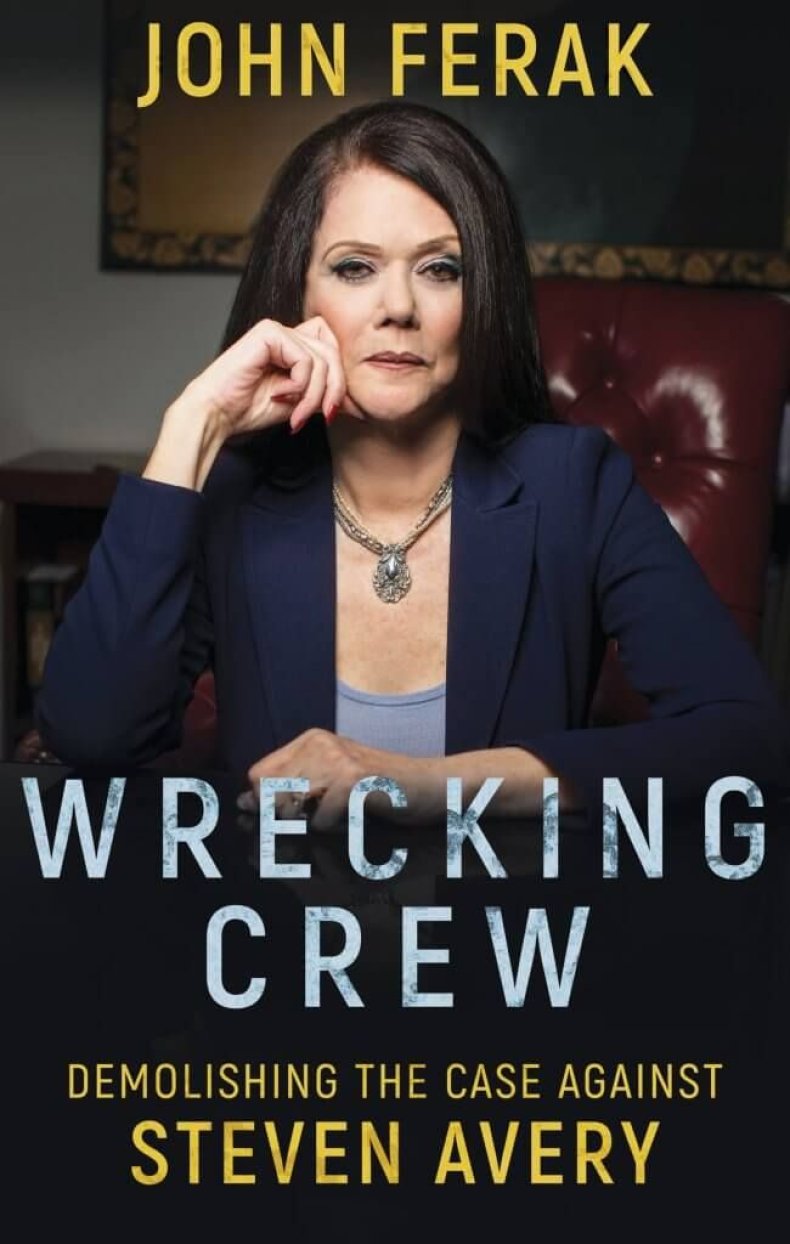 What originally drew you to the case of Avery?
I watched Making a Murderer, and I thought it was masterfully done. In 2016 especially and also in 2017, I made countless trips to the Manitowoc County Courthouse and to the Avery Salvage Yard, as well as to the Manitowoc County government building, where I reviewed hundreds and hundreds of employee personnel records for Manitowoc County Sheriff's Department officials, past and present.
How confident are you that Zellner will be able to exonerate Avery?
If the Avery case was in the state of Nebraska, the state of Iowa and the state of Illinois, I would have to say there would be a 98 percent chance Zellner would be successful in winning a new trial or getting Steven Avery's conviction overturned, primarily based on the Brady violation allegations she has raised.
But we are dealing with the state of Wisconsin, a place I lived and worked at two different times in my life, and for that reason, I would say it's 50-50. It all depends on the luck of the draw in terms of the appeals court judges Zellner gets. If she draws some stinkers, then her efforts to exonerate Steven Avery might be prolonged.
I'm pretty sure at some point, Steven Avery's conviction will be overturned. I just can't be sure if it happens at the state of Wisconsin appeals level, the state Supreme Court level or before a federal court. We'll just have to wait and see what happens next, won't we?
What do you see for Avery in the coming years?
I could see Steven Avery, let's say three years from now, living in Michigan or perhaps out West in, say, Montana or maybe even in the Sandhills of Nebraska. I could see him taking up fishing, having a motorboat or perhaps a pontoon. I see him leading a laid-back life and enjoying the solitude.
I could see him getting a dog or two and maybe becoming a rancher. Once he is released from prison, he probably needs to move far away from Wisconsin for his own mental health and well-being. I could see him drinking Coors beer, but not Sam Adams or Corona. I see him wearing old tattered blue jeans, tank tops and sandals. I could also him taking an interest in auto racing, perhaps he would sponsor his own racing team for NASCAR.
If skeptics of Avery's alleged innocence reads The Wrecking Crew, what do you hope they take away from it?
That the culture of corruption involving the key leaders at the Manitowoc County Sheriff's Department is way more extensive than many people would realize from having just watched Making a Murderer. I would also hope they look at someone like Kathleen Zellner as a real hero, a champion for society's downtrodden and people who are stuck in prison for very heinous crimes, terrible crimes, awful crimes, that somebody else likely committed.