'Mank' on Netflix: Did Herman Mankiewicz Bring 100 Refugees to the US?
Mank on Netflix tells the story of real-life screenwriter Herman Mankiewicz (played by Gary Oldman), but the movie is more of a tribute to the Golden Age of Hollywood and its fast-paced and witty scripts than a straight-down-the-line biopic. As such, there is plenty of fiction among the facts of the Oscar-winning screenwriter's life.
One of the tallest tales in the movie, however, is based at least on part on real events from Mank's life. Around the midway point, Mank's housekeeper Fraulein Frieda (Monika Gossman) is asked why she still works for the screenwriter despite his heavy drinking, bouts of being bed-bound and generally anti-social behavior for long periods of time.
Frieda replies that she has stayed with him because he was able to get her and 100 of her fellow Jewish villagers in Germany our of the country and away from Nazi persecution.
Though those specific refugees were not helped by Mank into the United States—it is uncertain whether Frieda was a real person, for example. However, Mankiewicz was central to efforts to bring Jewish refugees fleeing fascism.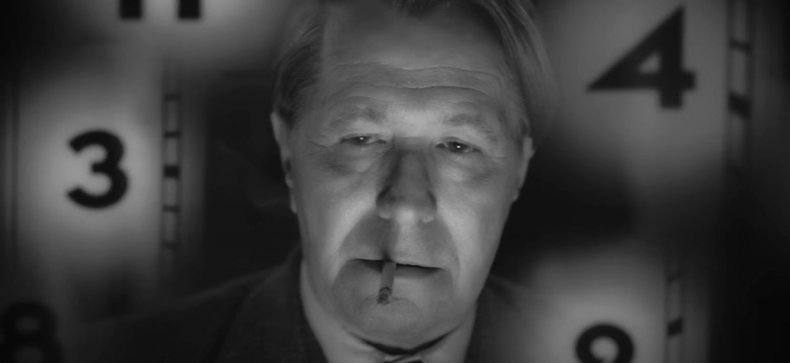 As himself a child of Jewish immigrants, who left Germany at the end of 19th century, Mank had some affinity with the Jews of Germany, and was one of the first to attack Naziism in hs scripts while much of Hollywood was hedging its bets so as not to lose the large German market.
In 1933, as Hitler first grasped power in Germany, for example, Mankiewicz wrote a script titled The Mad Dog of Europe, which depicted the dictator's rise to power, and even predicted a future genocide committed by a man called Adolf Mitler.
Then, as his prediction started to come true, he did help those escaping fascism in Europe. In biography Mank: The Wit, World and Life of Herman Mankiewicz, for example, author Richard Meryman wrote of how, "Herman became the official sponsor for hundreds of German refugees and took responsibility for total strangers fleeing to America."
Sponsoring these refugees meant that he has to guarantee them financially, providing reams of paperwork including tax documents that proved he had the personal wealth to make good on this guarantee.
He was not the only Hollywood figure who did this. Producer and one-time owner of Universal Carl Laemmle helped as many as 300 people, while Roman Holiday director William Wyler aided in the rescues of 25 people.
So though the screenwriter did not save an actual village, he did help many people spread out across Germany to escape fascism both by sponsoring them and donating to relief organizations.
Mank is streaming now on Netflix.