Manny Machado Trade: Padres Could Offer Eight-Year, $240-Million Deal to Four-Time All-star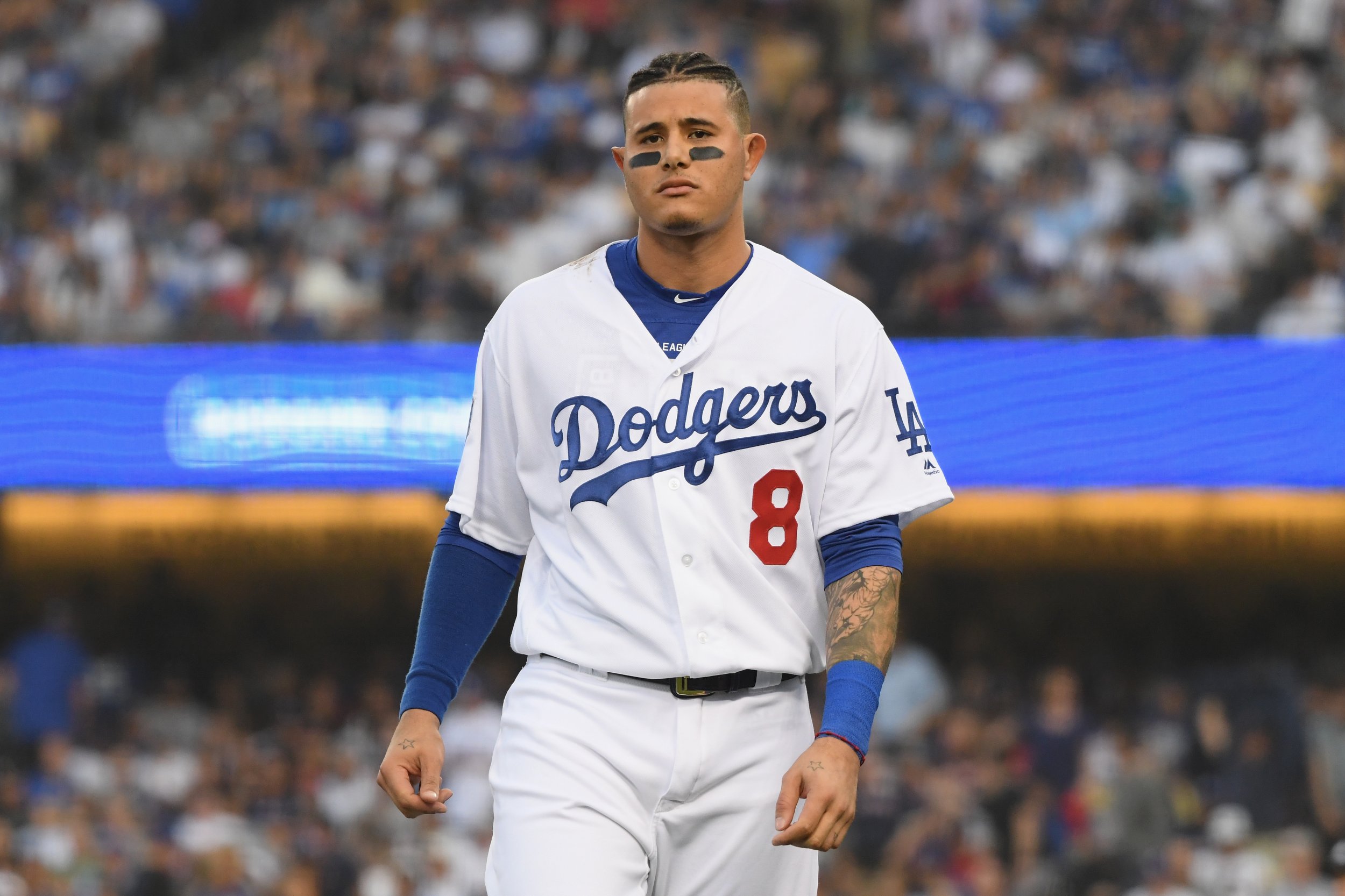 The race to sign Manny Machado is hotting up and the San Diego Padres have reportedly put forward a very lucrative contract in a bid to steal a march on their rivals.
According to Bob Nightengale of USA Today, the Padres have tabled an offer that includes a contract worth $240 million over eight years, with money deferred. A number of general managers have reportedly been informed that the Padres' offer is instead in the region of $280 million.
MLB Network's insider Jon Heyman also reported the Padres had offered an eight-year deal to the 26-year-old, although the figure quoted stood at $250 million.
Heyman, too, mentioned that the deal could include deferred money or some kind of adjustment based on California's higher tax rates.
Should Machado accept the contract the Padres have allegedly put on the table, he would surpass Eric Hosmer as the highest-paid player in franchise history. San Diego signed Hosmer last year to an eight-year deal worth $144 million.
Machado would also become only the sixth player in MLB history to sign a deal worth $240 million or more.
Giancarlo Stanton signed the most lucrative contract in team sports history when he agreed a 13-year, $325 million deal with the Miami Marlins in November 2014, while Miguel Cabrera penned an eight-year deal worth $248 million with the Detroit Tigers in March 2014.
Robinson Cano and Albert Pujols both signed 10-year deals worth $240 million. The former did so when signing for the Seattle Mariners in December 2013, while the latter penned a 10-year deal with the Los Angeles Angels in 2011.
Alex Rodriguez, meanwhile, is the only player to have signed a contract worth $240 million or more twice, signing a 10-year deal worth $252 million with the Texas Rangers in 2000.
He then signed a new 10-year contract with the New York Yankees worth $275 million in 2007.
While the Padres are fresh off a 66-96 season, signing Machado would considerably speed up their rebuilding process.
Despite being still only 26, the Florida native has already won two Gold Glove Awards, a Platinum Glove Award and has also earned four All-Star nominations.
Machado spent his first six and-a-half seasons in the MLB with the Baltimore Orioles, who then traded him to the Los Angeles Dodgers in exchange for Yusniel Diaz, Dean Kremer, Rylan Bannon, Zach Pop and Breyvic Valera in July last year.
In 66 games for the Dodgers, Machado finished with a .273 batting average, 13 home runs, and 42 RBI .