Man Allegedly Attempted to Ram Airport Terminal, Boarded Parked Plane Amid Drug-Induced Worries About Zombie Apocalypse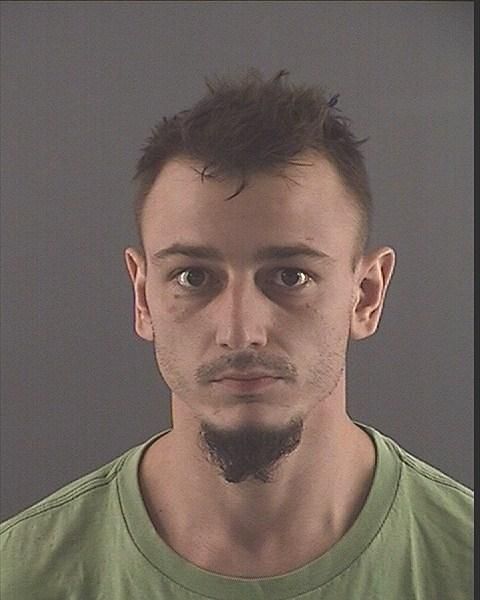 An Illinois man was indicted on Tuesday after prosecutors said he went on a drug-fueled crime spree in February due to worries about an impending zombie apocalypse.
Justin Deemie, 28, was handed five charges by a grand jury on Tuesday after the alleged incidents of February 17. Prosecutors said that around 3 a.m. local time that day, Deemie, under the influence of drugs, began to worry about zombies, the Peoria Journal Star reported.
Deemie allegedly broke into a neighbor's house to steal her car keys. He was then said to have driven to Gen. Wayne A. Downing Peoria International Airport where he tried to ram into a terminal. The incident led to several flights being delayed or canceled.
Somehow, Deemie allegedly made it onto the tarmac, where he entered an empty, parked plane. Deemie then left the plane and attempted to break into a Peoria County Sheriff's Department squad car with a brick.
Prosecutors said Deemie wanted to drive to Florida. The car was shut off remotely by the deputy who then helped capture Deemie on foot. He was taken to a nearby hospital.
Online court records showed Deemie faced charges of home invasion, burglary, residential burglary, unlawful possession of a motor vehicle and criminal damage to government-supported property.
Related: Zombie Apocalypse Plans Made by a Quarter Of Young Britons, Survey Says
He was set to face Judge John P. Vespa at an arraignment on Thursday and then a preliminary hearing with Judge Albert Putham Jr. on March 15. Deemie was being held in jail on a $500,000 bond.
There was no information yet suggesting what drug Deemie may have been taking or what led to his alleged zombie invasion delusions. Though he might feel safer from the raging undead behind the high walls of prison, where he could face 30 years if he's found guilty.