Internet Slams 'Red Flags' as Girlfriend Tracks Boyfriend on Google Maps
The internet has raised "red flag" concerns after a man's girlfriend suspected him of cheating on her after tracking his movements on Google maps as he made a secret trip to buy an engagement ring.
In a viral post shared on Reddit's 18 million-strong Today I F****ed Up group, which can be viewed here, user u/wazer-wifle96 explained how he got into a situation where his partner thought he had been unfaithful.
The man said he had wanted to propose to his partner for a long time and had kept "it on the down-low perfectly" until now.
He added: "The last thing I needed to do was buy an engagement ring, so I went to two different cities to browse engagement rings, obviously keeping it a secret from her.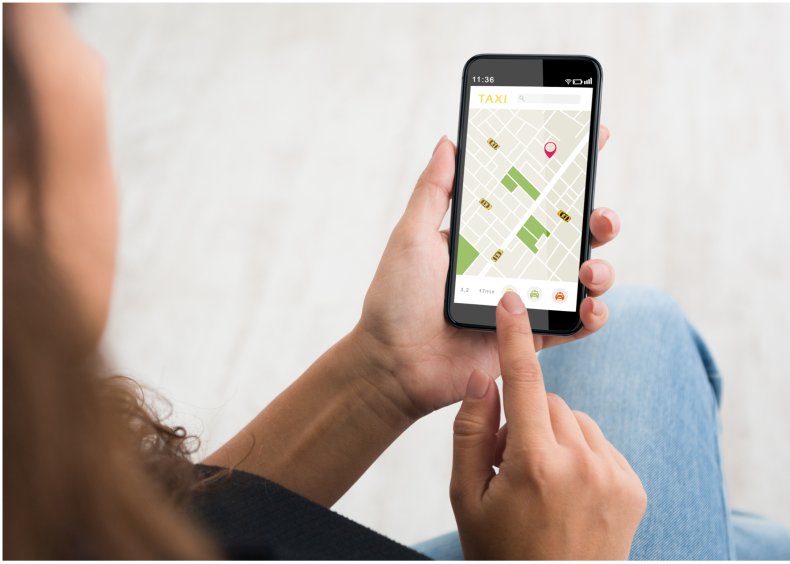 "Google maps on my phone were logged into her Google account, little did I know it tracks your every move and you can look at past journeys.
"She was looking at a recent journey she did (she works out of home/ office a lot) and saw that someone had obviously been to these different places and asked me about it."
According to Equifax, a consumer credit reporting agency based in Atlanta, Georgia, sharing your location on social media could be risky.
It added: "If you have children, they may be sharing their location on social media, which could put them at risk of unwanted contact from strangers.
"Oversharing could also put your valuables at risk—for example, if you're showing that you're away on holiday, you're essentially announcing that you're not at your home. This could give criminals—including identity thieves—the chance to target your place of residence if they know where it is."
The Reddit user added: "I'm a terrible liar, so I said I did go there but I can't tell her why and now she thinks I've gone to see another girl. Google maps royally f***ed me over."
He further clarified that he had not signed out of his girlfriend's account and that she saw him take trips when he was meant to be working and suspected he had been seeing another woman.
The man later added: "Just want to clear all the 'red flag' comments - she doesn't think I'm cheating now that I've explained that I can't tell her what it is, but it's a surprise.
Since the post was shared on Sunday, July 10, it has attracted more than 7,140 upvotes and some 520 comments.
Many of those who commented on the post joked about how Google tracks movements and also that the poster might have shared the comment as an attempt to cover his tracks.
One Reddit user, whose post was upvoted 5,100 times, said: "I mean usually Google even tracks what stores you've been to. So she would've seen that you visited jewelers."
Another added: "Dude. If your girlfriend sees you went to a different city in broad daylight and instantly jumps to "you're cheating on me" then you shouldn't be getting engaged. Huge f******* red flags."
A third commenter posted: "Red flag. If you can't do something nice and sweet like that without your partner suspecting something, it's not meant to be."
Newsweek has contacted u/wazer-wifle96 for comment.
According to information collected by the wedding planning website Brides, men are more likely to commit adultery than women.
Briony Leo, a psychologist and head coach at Relish, a relationship coaching company, told the magazine: "Research tells us on average, around 20 percent of men are unfaithful to their spouse, as compared to 13 percent of women.
"Of course, the only research available is from self-report surveys, so the number might be somewhat higher, but most surveys and studies support this finding."
Update 7/14/22, 7:32 a.m. EDT: This article was updated to add further comments and a new photo and to change the headline.