Man's Prank 'Selling' Girlfriend on eBay Ends in $119,000 Bid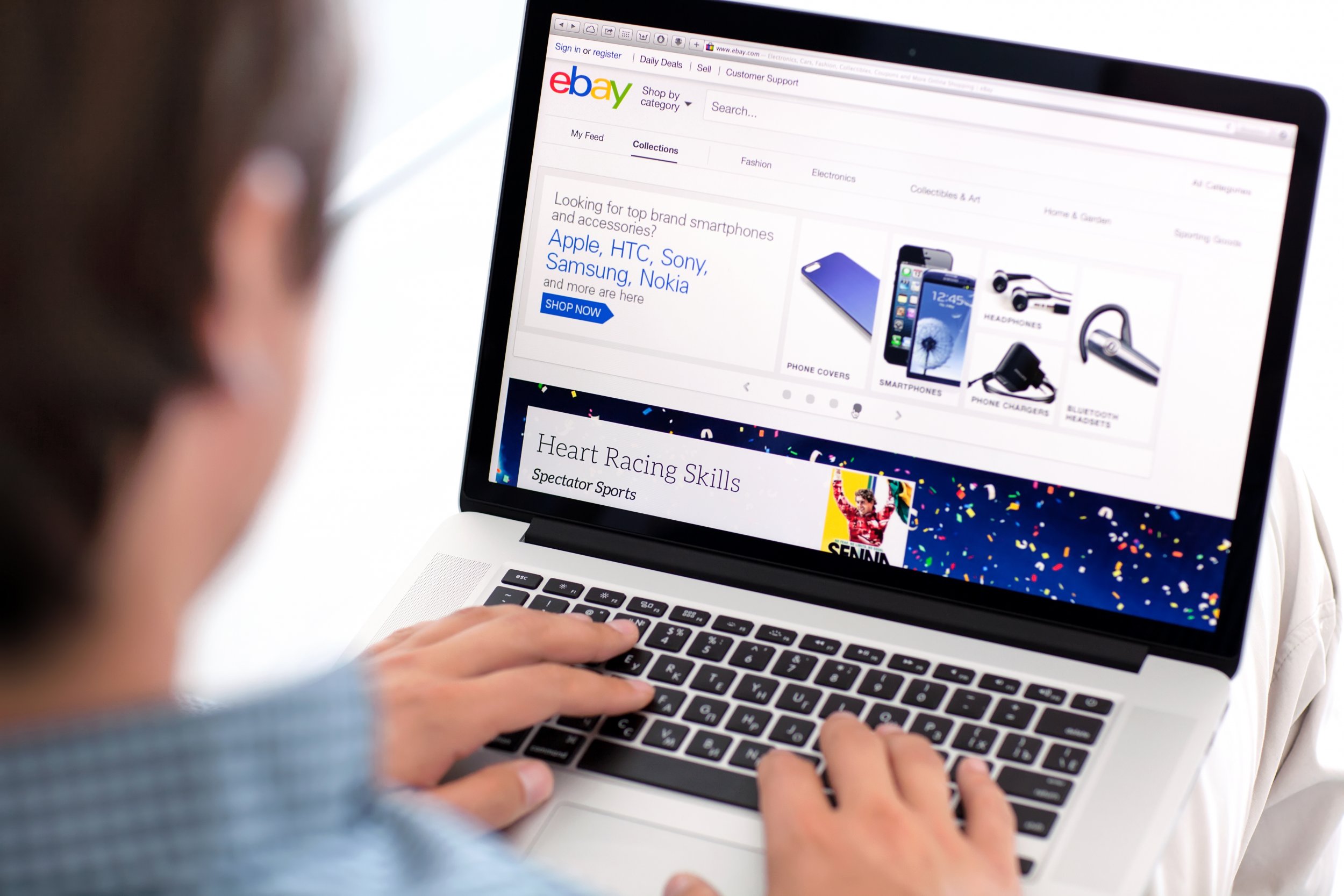 A London man has received a mix of praise and hate after jokingly trying to sell his girlfriend on eBay.
Dale Leeks was visiting a horse riding shop with his girlfriend Kelly Greaves when the woman thought it would be funny to whip him on the buttocks. Not thinking much of it "other than that hurt," Leeks decided not to retaliate—at first. Once home, Leeks made the decision to try and sell his girlfriend on eBay as a prank.
Alongside the photos of Greaves, Leek said he was selling her because of a "constant whining noise" and a "rear end" that "leaks a bit but nothing that can't be plugged." While Greaves got ready for a night out, Leeks posted the sale. He showed her immediately after, and she laughed it off.
While out for dinner, Leeks's phone started blowing up with bids and messages. Before the couple knew it, the bids had risen to $119,000. The listing, which was uploaded on September 23, has since been pulled from the eBay website. "They told me I couldn't sell a human being," Leeks said, according to CTV News.
"But when it was going up to [$170,000] in a day, I said, I'm not going to lie, I would have been quite sad to see you go, but it wouldn't have been so sad 'cause I would have been crying in my Ferrari or my Lamborghini."
"Ermmm 1 day on eBay and I'm getting messages from around the world," Leeks wrote in a post on his Facebook page. "I only done it [sic] as a joke but she's up to 52 thousand pound now I'm definitely selling. The messages are the best."
Leeks also shared more than a dozen responses to his listing—most of which made jokes comparing Greaves to a car.
Not everyone found the prank as funny as Leeks and Greaves. One woman messaged Leeks on Facebook and said it was "not the least bit funny." "If she's in on it, all the more disgusting," the woman wrote. "Don't you see how degrading you are to ALL women, and ALL men, too? Not to mention children. I hope you can rehabilitate yourself."