Man's Reason for Telling Pregnant Wife She's 'Less of a Person' Backed
A man who told his pregnant wife that she's "less of a person" is being applauded online.
In a recent post to Reddit's "Am I the A******?" (AITA) forum, user u/BecomingAQuartet said he uttered the words during an argument with his wife over her racist father.
The couple had cut out him of their lives years earlier due to his behavior towards BecomingAQuartet's mixed-race son. However, since becoming pregnant, his wife has reinstated contact with her father, leading to a blow-up.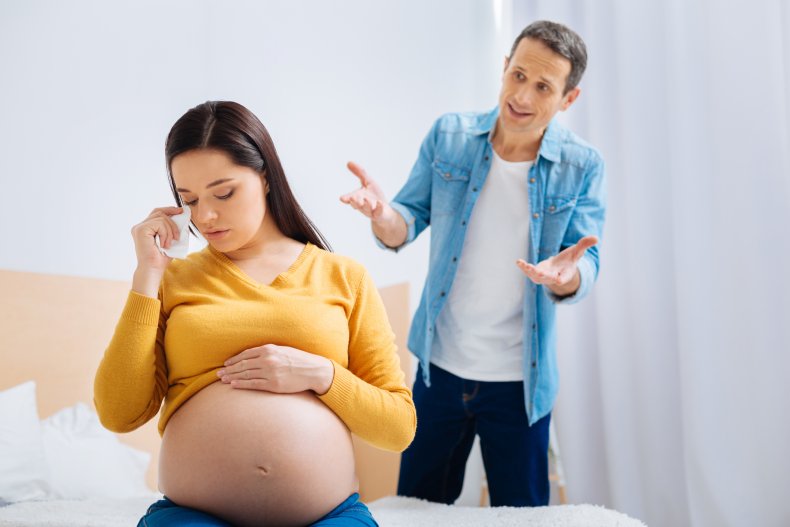 "I met my wife through work, and I also met her father, who worked at the same company in a higher role than both of us," he explained.
Recalling the first time his father-in-law met his bi-racial son, the poster wrote: "I invited her and her father over for dinner one night.
"He was weird and awkward around my son and made strange comments about his appearance (his mom is black).
"I confronted him after the dinner, and he made some pretty pathetic excuses. After that I asked him to not contact me outside of work matters and asked her for space."
A few weeks later, his significant other she'd stopped speaking to her father over his racist beliefs, and the pair reunited. Her dad didn't attend the wedding, and the couple got new jobs at different companies.
Nevertheless, since becoming pregnant, his now-wife has reignited contact with her estranged parent.
"[She] has been looking for a new job to start after maternity leave because she doesn't want to stay at her current company," he explained.
"Yesterday she sat me down and told me her dad got her an interview for a job at our old company.
"She also told me she has been talking to him for a couple months and wants to know how I would feel about him knowing our future child."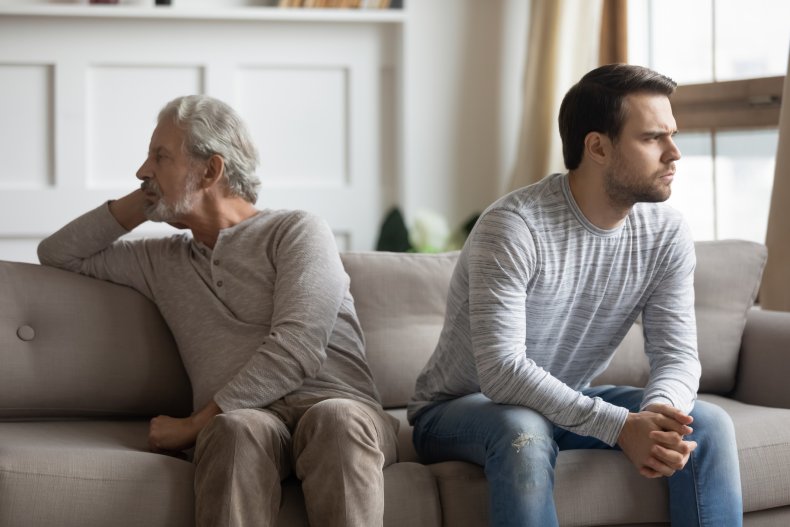 BecomingAQuartet was furious, telling his wife that she "betrayed him and his son."
"I told her that she would even ask me that makes her less of a person in my eyes," he wrote.
"She started crying and asked me what kind of insensitive jerk would call the woman pregnant with his kid less of a person.
"I told her that was how I felt, and although the language was harsh, I felt it matched what she was asking for."
After calming down, the poster began to regret his choice of words, writing: "[I'm] wondering if I was an a****** for speaking to her that way while she is pregnant and more emotionally vulnerable.
"I could have just said I wasn't okay with what she was proposing without insulting her character."
In a poll attached to the post, Reddit users voted BecomingAQuartet "NTA" (not the a******), with the story receiving almost 11,000 upvotes and over 3,000 comments.
What To Do if Your Partner's Family Is Racist
Whether it's a difference in values or arguments over parenting techniques, it's common to love your partner while hating their family. Nevertheless, if your partner's family is racist, how should you address the issue?
Lyndsey Murray, a counselor and the owner of Relationship Matters Therapy, says the best approach is a direct one.
"I know it feels awkward, but they need to know that you notice their racism and that it's not okay around you," she told Newsweek.
You can also ask your partner to handle it, with their reaction telling you if the romance is worth continuing.
"If your partner doesn't see an issue with their family's behavior, I would begin questioning if you even have the same morals and values, which could impact the relationship," Murray said.
"If they want to remain in contact, it would be acceptable to not participate in that contact with them.
"Remember that your boundaries are about what YOU will do, because we cannot change or impact what our partner is going to do."
'The Sense of Betrayal Must Run Deep'
Reddit users believed BecomingAQuartet had a right to be angry, with Apart_Foundation1702 calling the wife's behavior "sneaky, deceitful and disingenuous."
"OP didn't want this man in his or his son's life because he's a racist. He only continued to date her after she went No Contact with her father," she wrote.
"The sense of betrayal must run deep," agreed UteLawyer. "OP may not have used the best words, but that pales in comparison to the level of betrayal he just experienced."
"I don't think she ever cut him off," said miriammcek. "Or if she did, she never planned for it to be forever. Just long enough to get a ring on her finger and a baby. Yuck."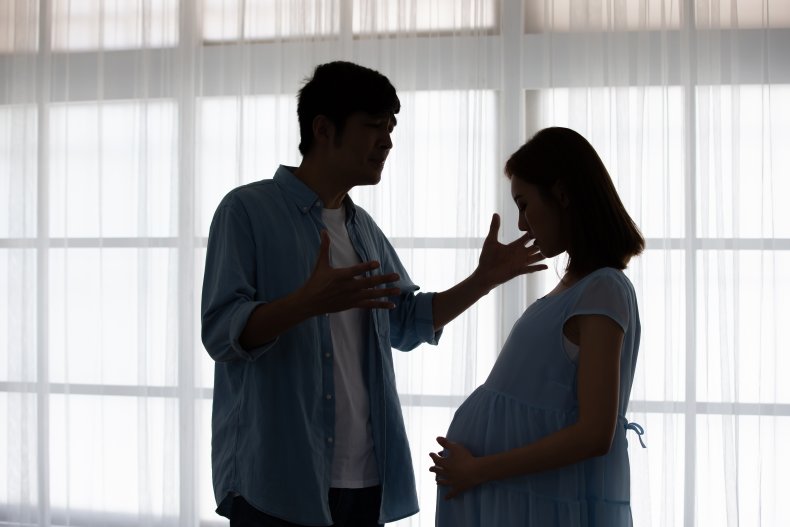 "[Did] getting pregnant make her weirdly sentimental about family like it does for a lot of pregnant people?" wondered Awkward-Nectarine-23.
"I still think his gut reaction was fairly mild to being told she wanted to bring a racist back into their lives," wrote LastLadyResting.
While Viviolay commented: "His wife is only an ally if it doesn't inconvenience her in any way for longer than a few hours.
"Her desire for comfort overrides the POC's personhood and safety. Pathetic."
Newsweek reached out to u/BecomingAQuartet for comment. We could not verify the details of the case.
If you have a family dilemma, let us know via life@newsweek.com. We can ask experts for advice, and your story could be featured on Newsweek.