'He Killed My Daughter and Gets Time Served'—Court Verdict Sparks Fight
A grieving family is livid that a 20-year-old man who confessed to accidentally shooting their 17-year-old family member has received a sentence of just weeks in jail—he had previously faced up to 30 years in prison.
In Miami-Dade circuit court on Thursday, Michael McGowan was sentenced to several weeks of jail time followed by boot camp, after pleading guilty to accidentally shooting Giselle Rengifo.
McGowan was only 17 when he opened fire at an Airbnb in Miami on May 18, 2020, killing Rengifo while she was at a party. Police found Rengifo on the floor with what appeared to be a gunshot to the head.
Rengifo's family was upset and angry with the manslaughter sentence, which could have carried 30 years. Instead, he was sentenced to 364 days in Dade County Jail, which was mitigated to time already served, meaning that McGowan will be released sometime next month.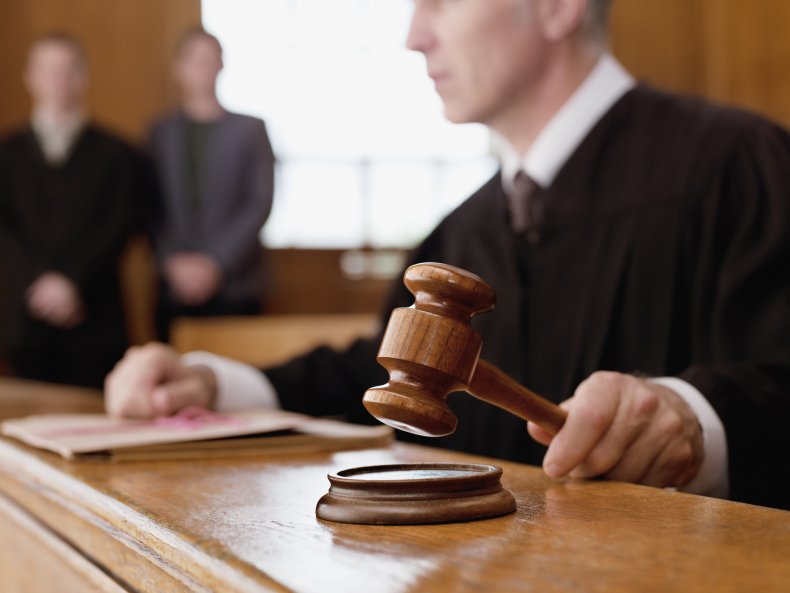 "After he killed my daughter, and still he gets time served?!" said Rengifo's mother, WSVN reported Thursday.
Miami-Dade Circuit Judge Lody Jean reportedly attempted to silence the victim's brother, who was getting emotional in court, the local news channel reported.
"No, this is disrespectful. Stop, stop!" the judge said.
Rengifo's mother broke down in tears as she spoke up. Pointing to the suspect, she said: "I can't hear her calling me 'Mommy' anymore. 'Mom, I love you, Mom, Mom!' You took that from me," WSVN reported.
An altercation broke out involving members of the victim's family, before they were stopped by Miami-Dade Police officers.
The whole time, McGowan has said he fired the gun by accident and his attorney Jude Faccidomo argued this point in court.
"This was the result of an accident. Everyone in the room handled that gun. Everyone in the room, including the deceased, Your Honor, was reckless with that gun," Faccidomo said, according to WSVN.
"That bullet had nobody's name on it. Michael is not just here because it was his gun. More importantly, he's here because he was the last one to hold it when it went off, he said, adding that his client had a troubled childhood, which included being homeless and abused. The lawyer also argued McGowan was very young at time of the incident.
Prosecutors argued that age was not an excuse for McGowan's actions.
"He was not a child. He's not 10, he's not 11, and he's not 12. He's not even 15; he was almost 18 years old," prosecutor Michael Spivak said. "If you want Giselle's life to have meaning, judge, you have to send him to prison."
After the hearing, Salome Jackson, the victim's sister, said her family would ensure justice was served. Jackson's alias is Betty Idol in the VH-1 reality show Cartel Crew.
"You don't just hold a gun to somebody's head and pull the trigger and call it an accident," she said.
In an interview in June 2020 with Local 10, Jackson said she was convinced the killing was not accidental. Jackson said a video proves he was flaunting a gun that had a bullet in the chamber before the party.
Commenting on the sentencing, Spivak told Newsweek: "Until defendants start consistently receiving state prison sentences for these crimes, they will continue to occur."
Newsweek has reached out to the victim's family and their attorney for comment.
Update 9/16/22 11:07 a.m. ET: This story has been updated with comments from Michael Spivak along with background on Salome Jackson.