Did Leslie Van Houten Kill Anyone? Charles Manson Follower Denied Parole Over LaBianca Murders
California Gov. Gavin Newson has blocked the release of Charles Manson follower Leslie Van Houten.
In July, a California parole board had recommended parole for 71-year-old Van Houten, who is serving a life sentence at the California Institution for Women in Chino for helping Manson and others murder grocer Leno LaBianca and his wife, Rosemary, in August 1969.
Newsom reversed the decision, marking the fourth time a governor has blocked Van Houten's release Newsom also blocked Van Houten's release last year, while his predecessor, Jerry Brown, blocked it another two times.
Van Houten's attorney, Rich Pfeiffer, told The Associated Press that he will appeal Newsom's decision.
"This reversal will demonstrate to the courts that there is no way Newsom will let her out," Pfeiffer said. "So they have to enforce the law or it will never be enforced."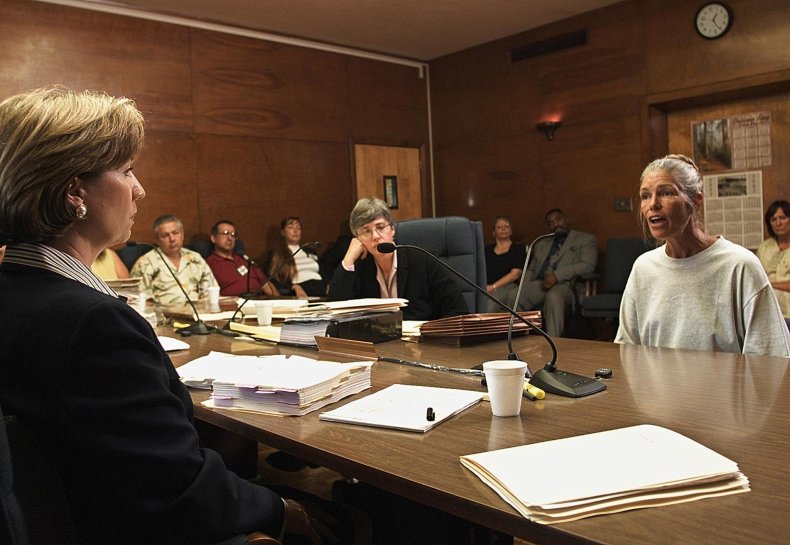 In his decision, Newsom said that Van Houten "currently poses an unreasonable danger to society if released from prison."
After his decision to block Van Houten's release from prison last year, Newsom said she and the Manson "family" had "committed some of the most notorious and brutal killings in California history."
According to CNN, Newsom also said that he understood Van Houten was 19 at the time of the crime and that a psychologist who evaluated her said it was likely "her involvement in the life offense was significantly impacted by characteristics of youth, including impulsivity, the inability to adequately foresee the long-term consequences of her behavior and the inability to manage her emotions that resulted from trauma."
But he added that "without a deeper understanding of what led her to submit to Mr. Manson and participate in these horrific murders, I cannot be sure that Ms. Van Houten is capable of acting differently in the future."
Pfeiffer and Newsom's office have been contacted for additional comment.
Van Houten has been behind bars for almost five decades for her role in the LaBianca murders. She and other Manson followers fatally stabbed the couple and smeared their blood on the walls of their home in the Los Feliz neighborhood of Los Angeles.
The day before, other Manson followers, but not Van Houten, had murdered the actress Sharon Tate, who was heavily pregnant at the time, and several friends at her home in Los Angeles.
At her parole hearing in 2017, Van Houten said she had difficulty coming to terms with the crime she committed. "To tell you the truth, the older I get the harder it is to deal with all of this, to know what I did, how it happened," she said.
She also said she had run away from home with her boyfriend at the age of 17 and had met Manson while traveling along the coast, the AP reported.
According to Vincent Bugliosi's book Helter Skelter: The True Story of the Manson Murders, Manson had wanted to spark a race war with random, savage murders.
Manson died of natural causes in a California hospital at the age of 83 in November 2017. He was serving a life sentence.