Manspreader Punches Woman on Public Transit For Standing Up For Her Space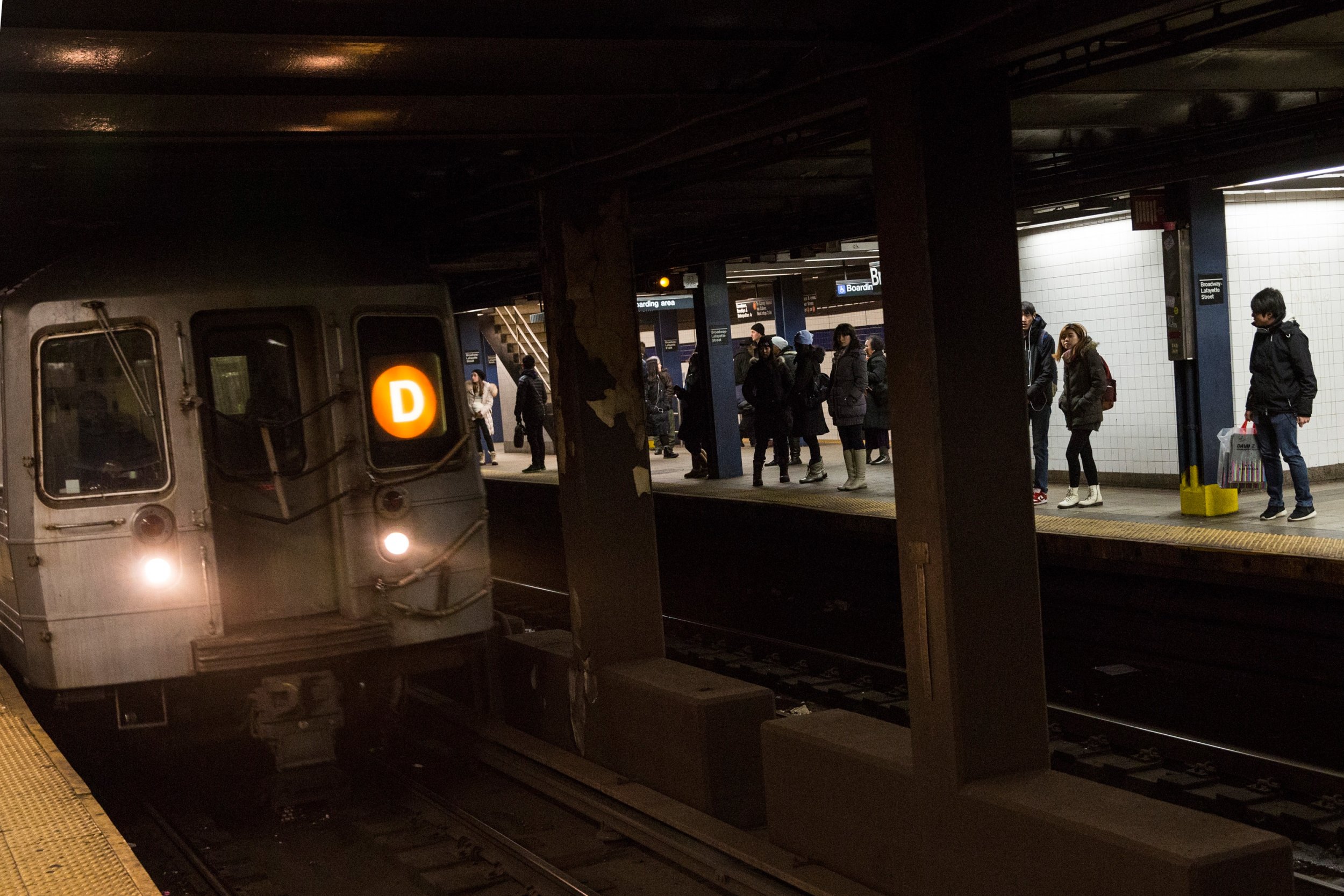 A manspreader punched a woman in the face and busted her lip after she asked him to move over while sitting aboard a New York City subway train. The victim, Sam Saia, was riding the train to work on Thursday when the man parked next to her opened up his legs, squeezing her in her seat, she told the New York Daily News.
She asked him to give her some space and he erupted in a tirade of expletives, "Bitch, you ain't nothing! I've raped white bitches like you, f****** c***! You ain't nothing, you f****** bitch!"
After she told him to calm down and put her headphones in, the manspreader bashed her in the face, delivering a blow that cut her lip and smacked her head against the train car. A fellow rider then stepped in and told the attacker to get off the train.
"You just f****** hit a lady," he can be heard saying in a video of the incident.
Police arrested the 56-year-old man on Saturday and charged him with assault.
In another New York City subway incident the same day, a drunk man attacked a mother in front of her three kids on a train platform, punching her in the face before several riders rushed to her defense and pulled the man off her.
Manspreading has increasingly become a rallying cry for women in recent years looking to underscore the abuse of male privilege in transit systems across the world. In June, Spain targeted manspreading in its subway system in Madrid with signs that explained that "el manspreading" was "an English term that describes the posture of men who open their legs too wide and take up neighboring seats." The New York City subway system has also sought to discourage the practice, with signs that read " Dude, stop the spread please. It's a space issue."