Men on Public Transportation Around the World Just Won't Close Their Legs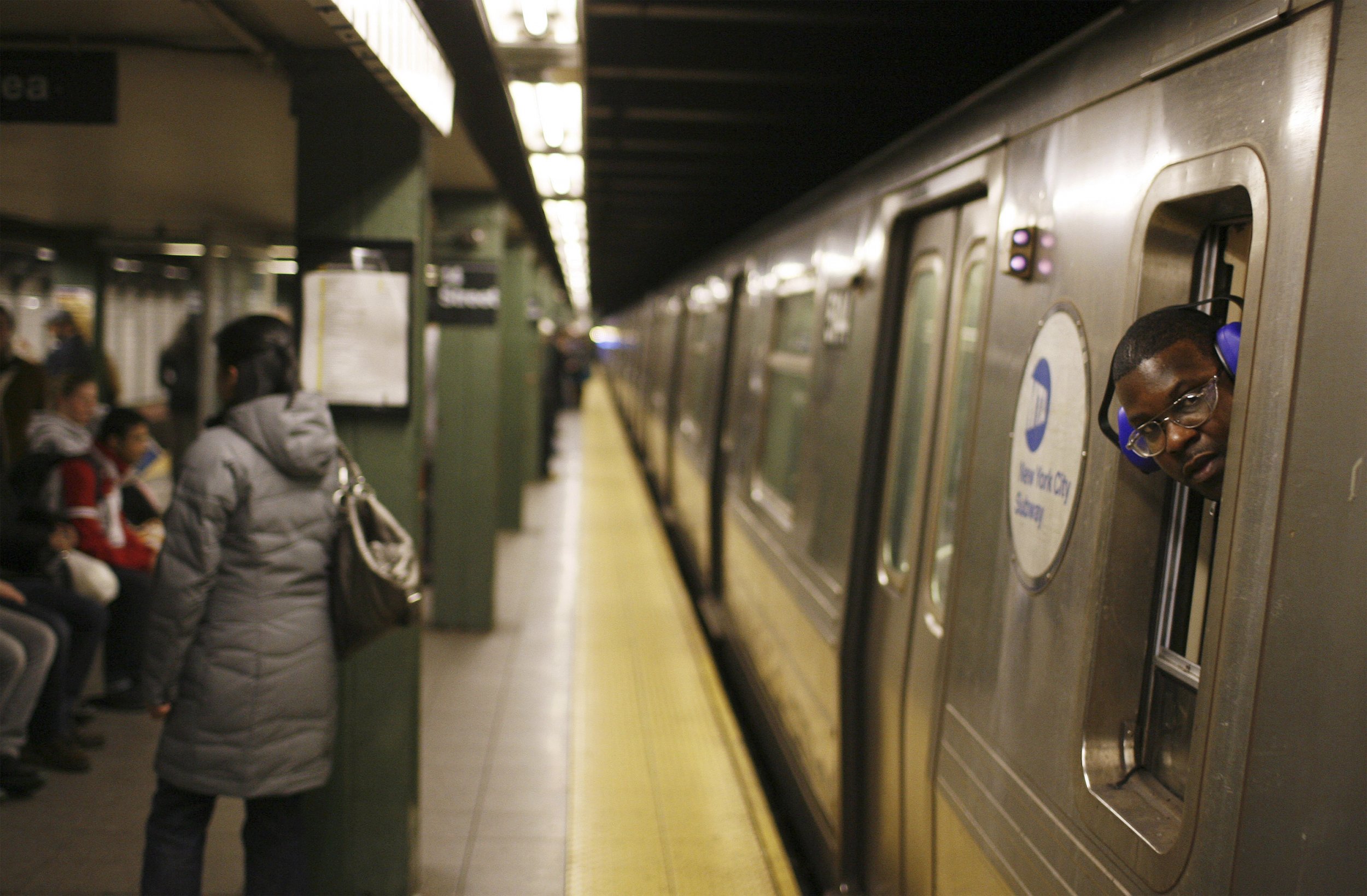 Manspreading may have officially gone global, but so has the resistance.
Authorities with the Municipal Transportation Company in Madrid this week announced their plans to expand signage on public transit urging passengers to avoid spreading their legs unnecessarily wide while seated. The company said in a blog post it will put up placards aimed at encouraging "a civic and respectful use of the interior space" of vehicles—essentially, banning what they call "el manspreading," according to The Guardian.
Related: Is Manspreading the Latest Target of Broken Windows Policing?
The decision was inspired by the Microrrelatos Feministas, a women's rights organization that gathered more than 11,000 signatures on a Change.org petition calling for a manspreading condemnation.
"It is not difficult to see women with their legs closed and very uncomfortable because there is a man next to her who is invading her space with her legs," the group wrote. "The idea is that society understands that it is necessary to act against this type of practices, to raise awareness and to spread this to all the countries of Europe."
But manspreading isn't just a problem in Spain.
New Yorkers started using the term in 2014 to criticize male subway riders who took up multiple seats on the city's increasingly crowded train cars, according to The New York Times. Seattle started its own campaign against the fad in 2015, putting up signs that showed an octopus with his tentacles laid across two seats instead of tucked into one. Even people in Istanbul have taken note of the trend, using social media to demand men close their legs and linking the issue to sexism.
"This situation is just men ignoring women and believing they own all public spaces. Trying to have the majority space is completely related to desire of power," Tuğçe Sarıgül, an organizer with a Turkish feminist collective, told bianet.
Of course, there has been backlash to the backlash, with some men arguing that women need to be held similarly accountable for putting their purses on the seats next to them. But really, no matter what your gender is or where you are in the world, you probably should only take up one space.
And if not, prepared to be mocked online.