'Untold' Netflix: Where is Manti Te'o's Catfish Naya Tuiasosopo Today?
Untold: The Girlfriend Who Didn't Exist on Netflix is a deep dive into the bizarre scandal that engulfed future NFL player Manti Te'o during his college sport days.
Across two episodes, the documentary explores how Te'o was catfished while playing as a linebacker for Notre Dame. He entered into an online relationship with a woman he thought was called Lennay Kekua.
He was left devasted when Kekua "died from cancer" in September 2012, the same day his own grandmother died. His dedication and drive to keep playing college football made national headlines at the time, with many applauding his professionalism.
However, Te'o's world came crashing down when it was revealed by the blog Deadspin that Kekua did not exist. Instead Te'o had been speaking to Naya Tuiasosopo, who had created the character of Lennay Kekua.
So, where is Naya Tuiasosopo now? Newsweek has everything you need to know.
Where is Naya Tuiasosopo Now?
Lenny Kekua was a fake online identity created by Naya Tuiasosopo. Tuiasosopo used images of an old classmate, Diane O'Meara, without her consent to create the images
Tuiasosopo is a transwoman but was presenting as a man called Ronaiah during her catfishing days. She had lived a private life until her appearance on Netflix's Untold.
In an interview with the New York Post, the producers of the Netflix documentary revealed they had found Tuiasosopo on Instagram. She agreed to participate in their film to share her side of the story.
In 2011, Tuiasosopo met Te'o over Facebook, they bonded over both being Samoan, their faith, and love of football.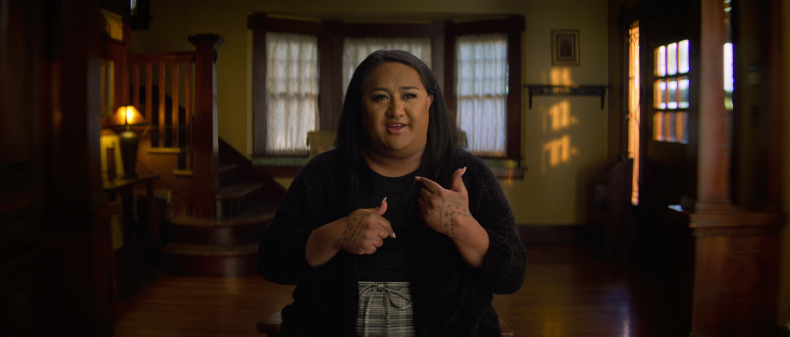 They soon embarked on an online romantic relationship, which abruptly came to an end when Kekua "died" from cancer in September 2012.
Sharing her experiences in Untold, Tuiasosopo reflected on her catfishing journey.
She said: "I just wanted to play football out of obedience, and I wanted to make my dad happy. But I totally felt this heaviness of fear. I didn't have that courage to just be like, you know what, this is who I am. I truly believed in my heart, being a natural-born male, I could never be who I wanted. That was when I had decided that I would be able to have that experience in the life of a female, even if it were fake."
Speaking separately in an interview with Dr. Phil in 2013, Tuiasosopo said: "As twisted and confusing as it may be, yeah. I cared for this person. I did all that I could to make this person a better person even if I wasn't getting anything out of it. Truth of it is, that happened, I grew feelings, I grew emotions that sooner or later I couldn't control anymore. When I tried to end things I tried every other way to end this I tried this lie and this lie and this lie but nothing would work."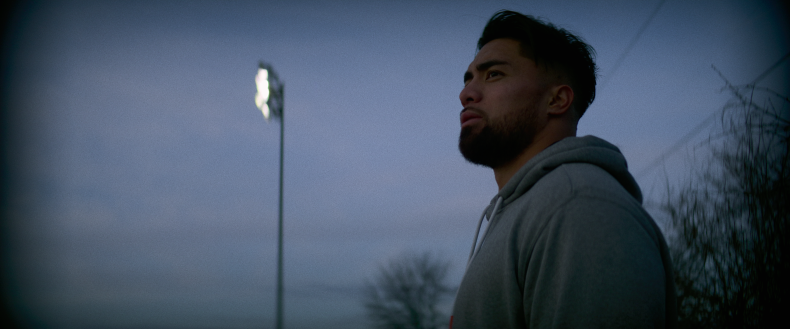 After the scandal broke in January 2013, Tuiasosopo went to live in American Samoa. She now resides in California.
Speaking in Untold, Tuiasosopo revealed after her catfishing hoax was exposed, she struggled to find employment.
She explained: "People would see my name on applications and automatically be like, "Oh no, Ronaiah the catfisher? Yeah, no, we don't want to hire them."
In the documentary, she is seen working in a DIY shop. It is not clear if that is her current placed of employment.
At the end of Untold, Tuiasosopo shared she is "not proud or happy" with the decisions she made in 2012.
Untold: The Girlfriend Who Didn't Exist is streaming on Netflix now.