Who Was Manuel Esteban Paez Teran? Activist Shot Dead Amid Atlanta Protests
The death of protestor Manuel Esteban Paez Teran, at the hands of the police, has sparked civil unrest in Atlanta, resulting in a state of emergency being implemented.
Teran, 26, was shot on January 18 at Intrenchment Creek Park, a planned site for the Atlanta Public Safety Training Center, which has locally been nicknamed "Cop City."
The activist was shot and killed by police after authorities claim he had shot and wounded a Georgia State trooper.
This happened during a multi-agency operation to remove protesters from the area. The trooper who was injured was taken to hospital but survived the alleged attack.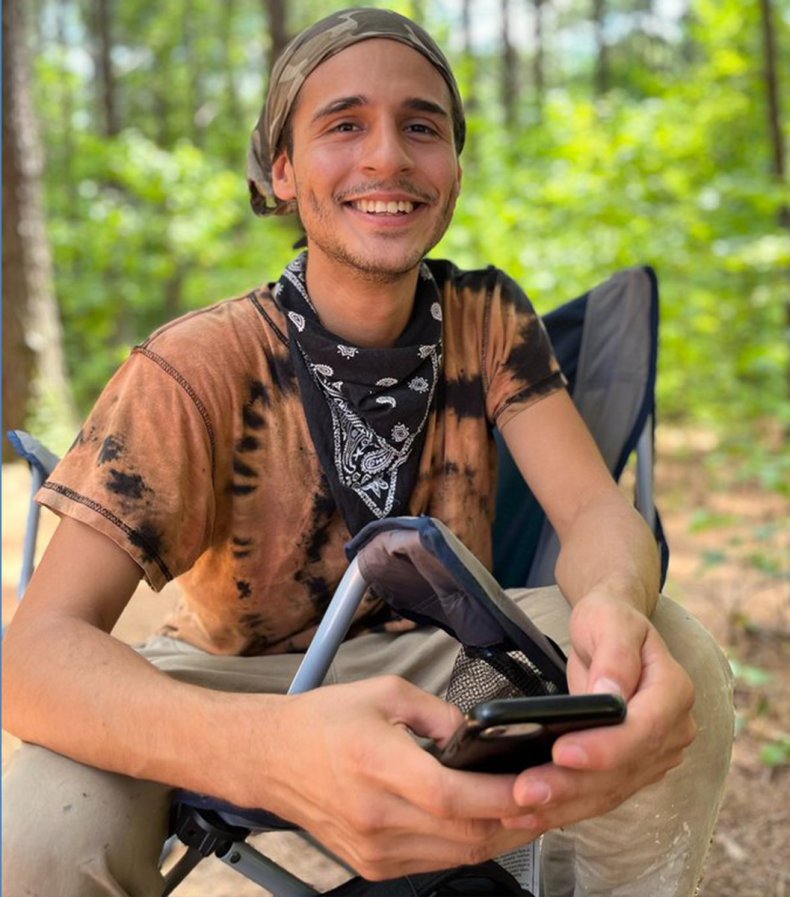 Following the death of Teran and the subsequent civil unrest, there has been a greater look into who the activist was.
Teran had lived in Tallahassee for over two years while studying at Florida State University, according to a Tallahassee Democrat report.
He was also well-known in the local activist circles in the area.
Teran had founded an aid group for the Greater Bond neighborhood and helped the homeless by hosting a cold night shelter in Railroad Village over the winter period.
Speaking about the shooting of Teran, the Georgia Bureau of Investigation said that while at the protest he did "not comply [with] "verbal commands" and shot a state trooper.
This resulted in authorities returning fire, ultimately leading to his death.
Police have also said that they were able to recover the handgun that was allegedly used to shoot the state trooper by Teran. They noted that it had been legally purchased by Teran in September 2020.
They added that the bullets from the gun matched the "projectile recovered from the trooper's wound."
On January 26, the Governor of Georgia, Brian Kemp, declared a state of emergency.
The state of the emergency declaration highlighted the growing unrest in Atlanta and fears surrounding more violence.
It also noted riots that occurred on January 21, which resulted in six people being arrested and charged with crimes including domestic terrorism.
The declaration read: "On the evening of January 21, 2023, protests turned violent in downtown Atlanta as masked activists threw rocks, launched fireworks, and burned a police vehicle in front of the Atlanta Police Foundation office building.
"Georgians respect peaceful protests, but do not tolerate acts of violence against persons or property.
Some 1000 National Guards have been called in and will have the same powers of arrest as other law enforcement officers during this time.
The state of emergency is set to continue until Thursday, February 9, at 11:59 p.m. unless it is renewed by the governor.
A GoFundMe Page has since been created for Teran by his family.
The donation page reads "Funds will go towards funeral expenses as well as to support the family with travel, food and in general during this time of immense grief.
"Mann's Mother, Belkis, is currently in Panama and has to apply for an Emergency Visa to come to the United States so she can be with her child and family, and needs financial support to achieve this as well."
His family also contested the police's version of events and accused authorities of murder.
The page continued: "There is no body camera footage of the murder, and therefore it will be more difficult to establish what really happened on January 18. But what we do know is that Manny is no longer with us in the material realm; that the life of a human being was violently taken.
According to the page, Teran mother's spoke to local media and added: "I'm going to clear Manuel's name. They killed [them] like they tear down trees in the forest - a forest Manuel loved with passion."
Newsweek has contacted the Atlanta Police Department, Teran's GoFundMe page and the governor of Georgia for comment.