Oscar Wilde's aphorism that "there is only one thing in the world worse than being talked about, and that is not being talked about" may still ring true, but for the growing world of media monitoring, it needs a little updating.
As Manuel Moerbach, the new chief executive of Onclusive, puts it: "You want to know how consumers are talking about you, your brand and everything associated with you in general." In other words, the worse thing is not "not being talked about," but not grasping the conversation.
This is the challenge for everyone from media companies, consumer brands to NGOs: how to understand what's being said about you across magazines and newspapers, on TV and in podcasts, on radio, on Facebook on Twitter, on Reddit, TikTok, and platforms you have barely even heard of across the world.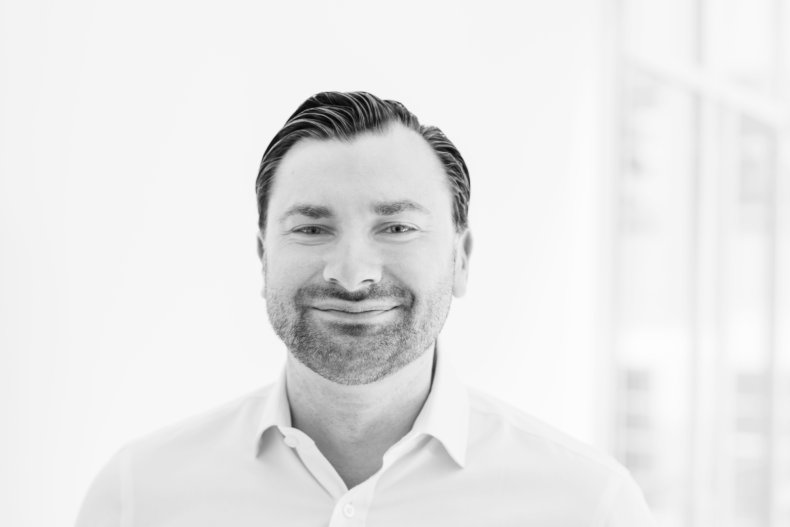 At present there are lots of smaller, country or regional players in the media monitoring market, and only a couple of global players. Moerbach has set himself a tough target: the goal of creating the global number one media monitoring company, taking on the top two (Meltwater and Cision) as well as the new entrants in the market.
According to Onclusive, the market can be split into three; global one-stop shops (30 percent market share), regional generalists (20 percent) and specialists (50 percent).
Moerbach thinks there's room at the top, telling Newsweek: "We believe that global, well-integrated, highly technology-driven offerings will dominate the market. And that's where Onclusive comes in. We see our sweet spot in a combination of all the current segments: global coverage, excellent technology and a unified experience for monitoring and measuring across all channels."
The first step of the challenge is integrating not two, but four companies into Onclusive. The new company is a combination of Kantar Reputation Intelligence, the largest monitoring and measurement service in Europe; PRgloo, a provider of media relation tools, the former entity of Onclusive, and U.S.-based media monitoring platform Critical Mention.
Moerbach is confident that the combination of several entities will work. "Onclusive and Kantar were working as partners prior to the acquisition so there was partial integration in terms of products and people. There is a common mindset, so from a cultural perspective, from a vision perspective there is a good fit," he says.
Having been one of the first few employees of Statista, the German-based data provider, over a decade ago, Moerbach has seen first-hand how companies grow from early start-up to the next, more mature phase. Statista now employs over 1,000 people, and has grown 30 to 40 percent, year on year.
That speed of growth may not be possible with Onclusive, given the number of employees already at the company, but the market for media monitoring is predicted to grow at double-digit rates per year.
According to a report by Fortune Business, the global media monitoring market is projected to grow from $4 billion in 2022 to $11.5 billion by 2029, nearly tripling in size from now to the end of the decade.
Underpinning the growth in the media monitoring market is the overall growth in media consumption. According to Burton-Taylor Media Intelligence, from 2020 to 2023, average weekly media consumption will increase from 53 hours per week to 55, but with a greater share of digital consumption—from 15 hours to 19.
Digital media creates more data to interpret, which means companies with better technology will stand out. But Moerbach still thinks human interpretation has a strong role to play.
"If you do global media monitoring, you are collecting a lot of data points and monitoring these data points as fast as possible, if not in real time," Moerbach says. "However, you never can replace the human element to this, especially putting media coverage into context. If you are writing press reviews for top executives of top companies, that's something you can't do with AI."
Understanding how your brand is performing—where and how it is talked about—is going to become even more important in a world where conversations can happen across many unconnected platforms, at any moment, across the world.
That's the challenge for Onclusive—transforming a European player like Kantar into something that is global. "You can be a regional player, and that's good enough for a regional customer, but if you want to work with clients like the European Commission or Shell they want to monitor media coverage globally and they're looking for a global player," Moerbach says.
Moerbach's time at Statista is not just a good case study in company growth. The company is constantly being told by its customers what they are interested in.
"This is a guiding principle," he says. "What are the top 1,000 questions that business professionals want to know?" Often they are predictable—average salaries, the unemployment rate, car sales. Sometimes the answer is surprising.
"One of the top-clicked statistics in the early days was condom sales in Egypt—something almost absurd."
It's an insight that's not directly applicable to Onclusive's mission, but there's a lesson in there somewhere.