France: Former PM Manuel Valls 'Will Vote' for Emmanuel Macron Rather Than Socialist Party Candidate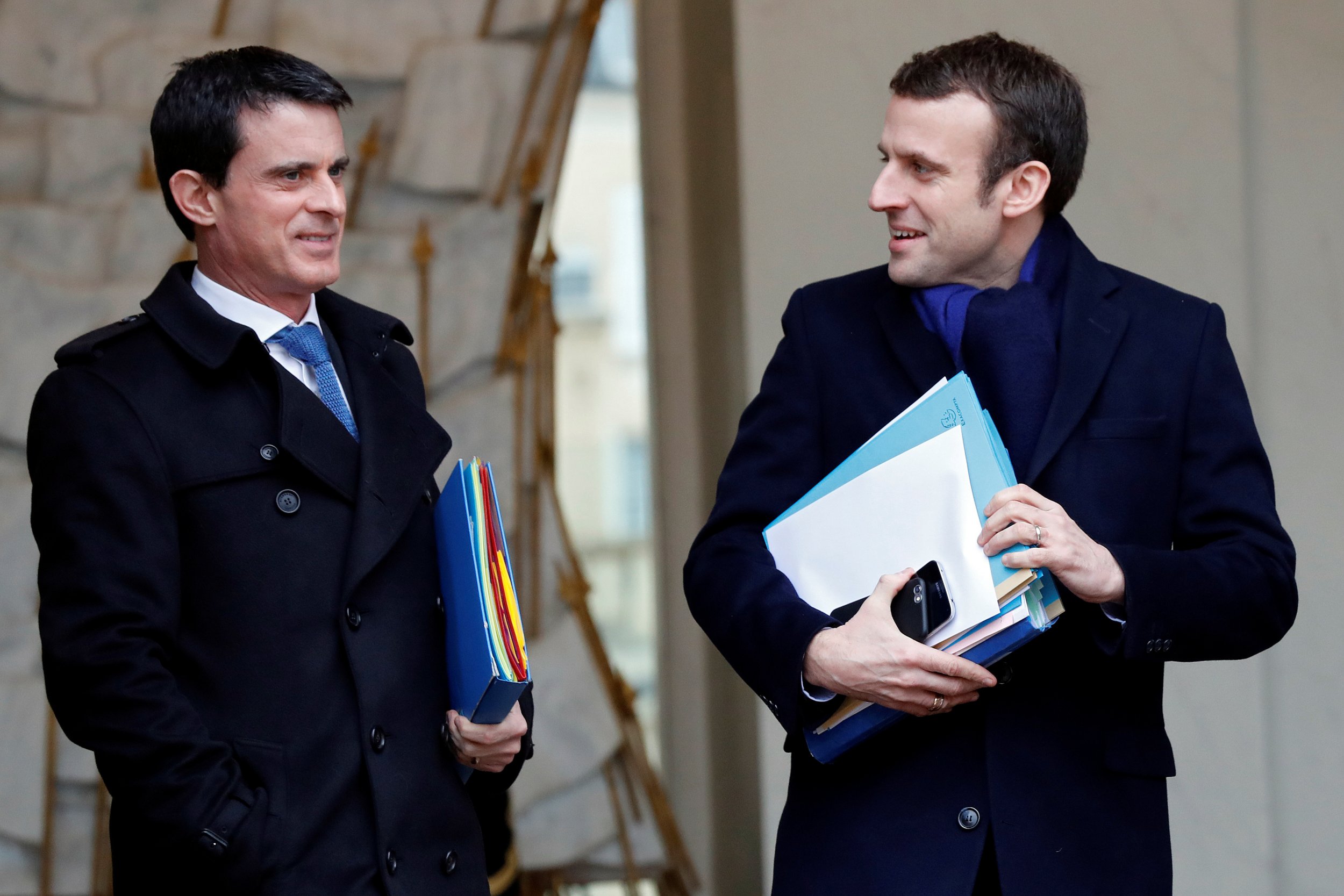 Former French prime minister Manuel Valls has said he will vote for centrist candidate Emmanuel Macron in the country's presidential elections, turning his back on his own Socialist party's candidate, Benoit Hamon.
Macron is currently the favorite to win the election. Polls predict the centrist and Marine Le Pen, the leader of the far-right National Front, are predicted to make it through the first round of voting in April, with Macron expected to triumph in the second round in May.
Valls himself lost out to radical left-winger Hamon for the candidature of the ruling Socialist party. Opinion polls predict that Hamon will be eliminated in the first round of voting.
"I'm not going to take any risks for the Republic. So I will vote for Emmanuel Macron," Valls told France's BFMTV on Wednesday.
Valls, who resigned as prime minister in December 2016 to run in the presidential primaries, said that he would not campaign behind Macron or officially associate himself with the centrist's bid for power. "I have nothing to negotiate and am not asking for anything. I'm not joining his camp," said Valls.
Macron, the youngest candidate at 39, quit the cabinet of President Francois Hollande in 2016 to launch an independent presidential bid with his own platform, En Marche.
Macron told Europe 1 on Wednesday that he "thanked" Valls for his support but was focused on a renewal of French leftist politics.
Hamon said he was "not surprised" by the former prime minister's decision to leave behind party loyalty. "This sort of soap opera is meant to weaken me," Hamon, who served as Valls' education minister for five months in 2014, told France 2 television.