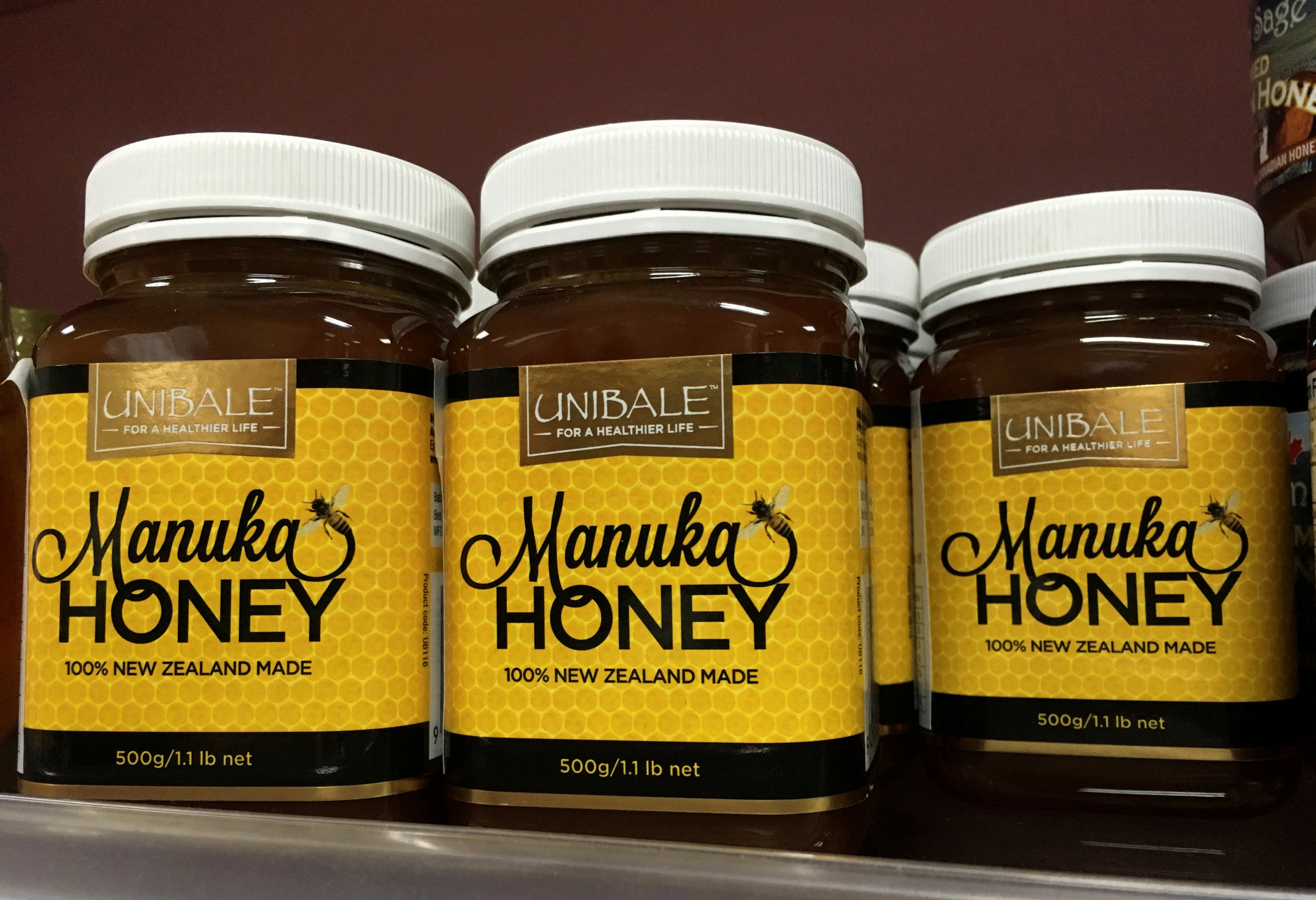 Millions swear by the healing properties of manuka honey, which is said to improve digestion, boost energy and cure acne and eczema, and with celebrity endorsements from the likes of Gwyneth Paltrow and Scarlett Johansson it is little wonder that the stuff is in demand.
But it's not cheap. Its popularity has pushed the cost of a 17oz jar to $80 and has, predictably, led to a rise in fake manuka products being sold worldwide.
Thousands of jars of fake manuka were pulled from shelves in Britain in February after research, commissioned by the UK's The Sunday Times, revealed that the honey was not the authentic nectar sourced from bees feeding on manuka bushes in New Zealand.
Following the revelation, John Rawcliffe of the Unique Manuka Factor Honey Association, which represents New Zealand's producers, told The Sunday Times that "a test could allow sellers of fake manuka to be prosecuted. That changes the game."
Paul Dansted, a director at New Zealand's Ministry for Primary Industries (MPI), admitted that there "was no robust, scientific definition of manuka" but promised New Zealand exporters that his ministry would unveil its own test soon.
The New Zealand government has now devised a manuka authentication test to crack down on fakes and restore consumer confidence. All honey will be tested for five attributes - four chemicals and one DNA marker - to check whether it is authentic New Zealand manuka.
Bryan Wilson, Deputy Director General Regulation and Assurance at the MPI, told Newsweek that the test was introduced to maintain the honey's "premium position in its overseas markets and for the continued growth of [New Zealand's] export honey industry."
The new definition will only apply to honey that is produced in New Zealand. Exporters will require a valid test result to show that their product meets MPI's scientific definition for manuka honey.
"It is important that overseas regulators have confidence in the assurances we give them about New Zealand manuka honey and that consumers in those countries are confident they are getting the real deal," Wilson said.
Rawcliffe welcomed the government's decision to regulate the production of the honey. "It ensures the protection of the British consumer and places all exporters under a regulatory regime," he told Newsweek.