Many Insured Americans Can't Afford Health Care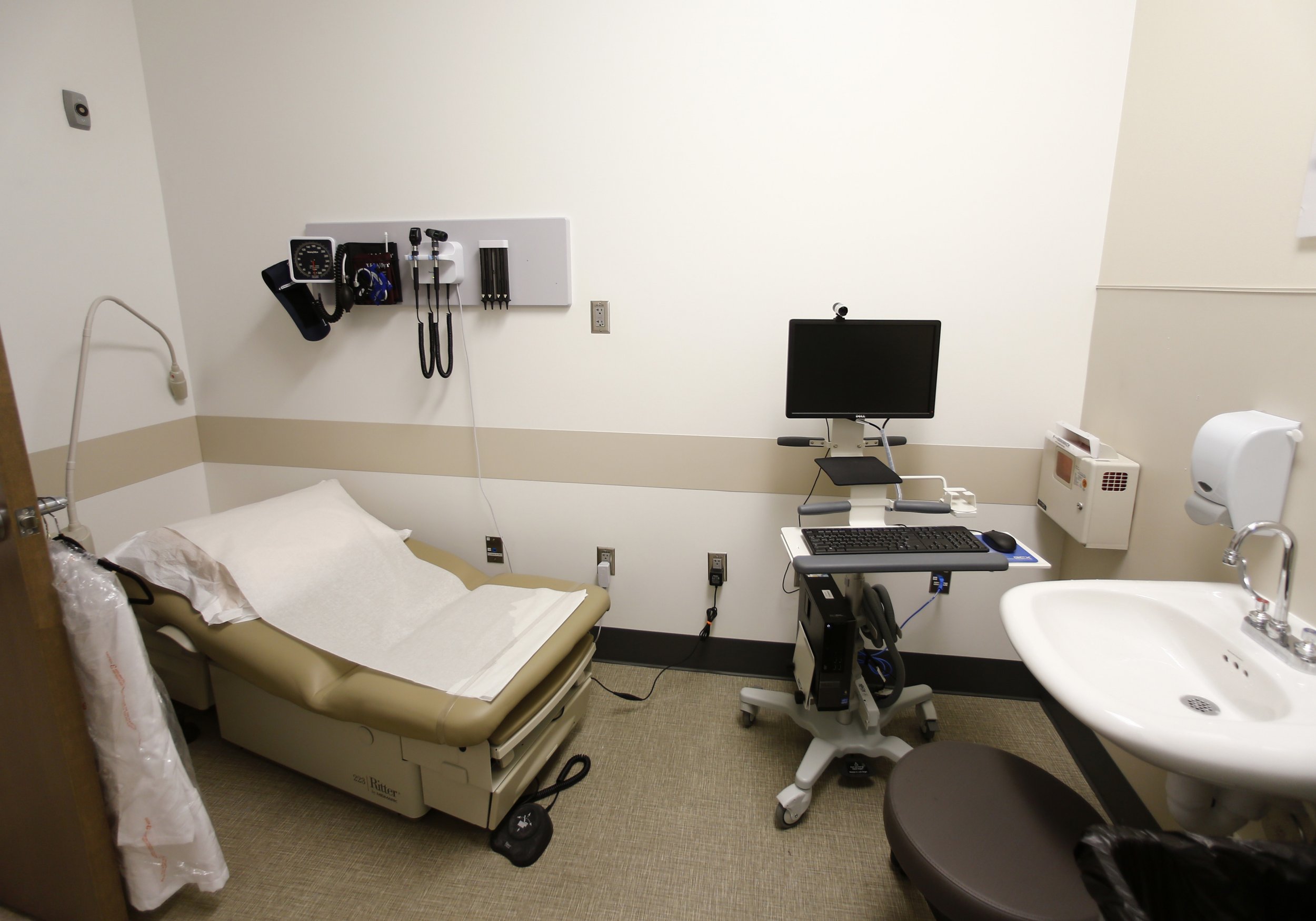 There's no disputing that health care is costly. A huge proportion of Americans who go each year to see doctors may receive life-saving treatment but leave hemorrhaging money. This is the case even for many patients who have health insurance.
A report released this week by the Commonwealth Fund, a private foundation that conducts independent research on health and social issues, finds that even though more Americans now have health insurance, many still avoid seeing doctors because of high out-of-pocket expenses. The annual report examined health insurance trends between 2003 and 2014.
The Commonwealth Fund defines a person who is underinsured as having annual out-of-pocket medical expenses—excluding premiums—that add up to 10 percent or more of household income, or equal to 5 percent or more of household income if gross earnings fall 200 percent below the federal poverty level ($22,980 for an individual and $47,100 for a family of four). Additionally, people with deductibles that are equivalent to 5 percent or more of household income are considered underinsured.
Because of high health insurance deductibles, approximately 23 percent of Americans ages 19 to 64 were considered underinsured. This amounts to 31 million people who chose not to fill essential prescriptions, undergo necessary diagnostic tests or procedures or see specialists out of fear that doing so would leave them in a financial lurch.
"I think it's concerning that people are telling us that they're not getting needed care or timely care," says Sara Collins, vice president of the Commonwealth Fund and co-author of the report. "It does imply that the conditions could get worse. Their chronic health condition may not be managed well and they'll have greater health problems down the line."
The report did not look at people who receive medical benefits under the Affordable Care Act, because the law had been implemented much too recently to fairly examine the impact. Though the law has helped at least 17 million Americans obtain health coverage, most Americans are insured through their employers.
In the past decade, health benefits for employed people have become less comprehensive. Companies are saddled with increasing health insurance premiums, which has meant employees are forced to take on higher deductibles. Rates of underinsurance among Americans who receive health benefits through their employers climbed from 10 percent in 2003 to 20 percent in 2012 through 2014, according to the report. The rates of underinsurance were highest among people who worked for companies with 100 employees or fewer.
Also, people insured through Medicaid still struggle to pay bills, with 22 percent of beneficiaries underinsured in 2014. These rates were highest among the disabled, a population that needs the most medical care.
The report, based on telephone interviews of 6,027 adults ages 19 and older in the U.S., found that a quarter of adults with at least one chronic condition who met the criteria for being underinsured didn't fill a prescription or skipped doses due to cost, compared with 7 percent of those who did not meet the criteria for underinsurance.
Nearly half of underinsured adults said they used their savings to pay their bills and 44 percent said they had received lower credit ratings because of medical bills. A third of the underinsured said they took on credit card debt to pay for health care that wasn't covered through their benefits, and 7 percent declared bankruptcy as a result of medical bills.
The authors say their findings underscore the need to create policies that better encourage patients to seek out preventive care. "These could include innovations in benefit design that slow growth in deductibles and emphasize incentives that encourage people to utilize, rather than delay, timely health care," the authors write in the conclusion of the report. "In addition, policymakers should identify and address holes in health plans—like out-of-network physicians in in-network hospitals—which are surprising many families with unexpected costs."