Many Colleges Are Less Stringent on Athletes Using Pot, AP Investigation Finds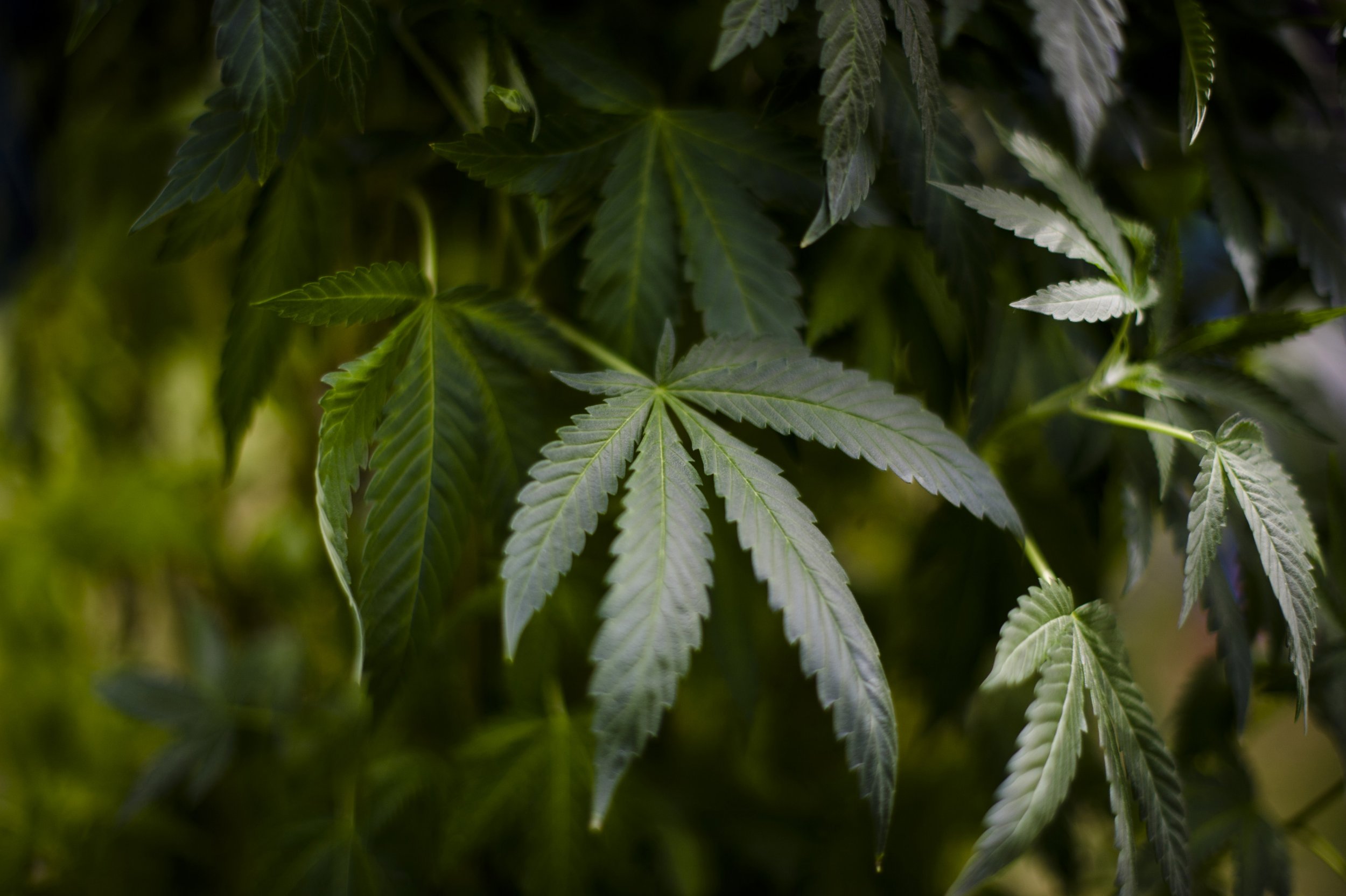 Nearly two dozen schools have eased the consequences their athletes face upon testing positive for marijuana and other recreational drugs, an Associated Press investigation found.
The AP analyzed policies at 57 of the 65 schools in the Power Five conferences (Southeastern, Atlantic Coast, Big 12, Big Ten and Pac-12) plus Notre Dame (an independent Division I school) and concluded that 23 schools had more lenient rules than they did a decade ago.
"It's a moving target, and we have to find that balance between being too punitive and not punitive enough, and making sure that we help people that have a problem," said Chris Hill, athletic director at the University of Utah. At that school, the rule used to be three strikes and you're out—or three failed drug tests equals a dismissal from the sports program—but now the same number of infractions only takes players away from the game for half a season.
Utah is one of five schools in the Pac-12 that has shortened suspensions since 2005. Washington, for example, curtailed its penalty for three failed tests from a one-year to a 30-day suspension. Other schools have given athletes more strikes: Oregon State used to dismiss its players after three failed tests, but the threshold is now four. (Though recreational marijuana has been legalized in both Washington and Oregon, athletes at Pac-12 schools in those states are still prohibited from partaking.)
Marijuana comes in second after alcohol among substances used by NCAA athletes, according to the NCAA National Study of Substance Use Habits of College Student-Athletes, last conducted in 2013. That year, 78.4 percent of Division I athletes surveyed said they had used alcohol in the last 12 months, and 16.2 percent had used marijuana (with 1.2 percent saying they'd used synthetic marijuana). In men's Division I sports, marijuana use ranged from 10.6 percent in basketball to 17.4 percent in football and 35.8 percent in lacrosse.
Most testing and penalties for marijuana and other recreational drugs used throughout the year are left up to individual schools, though the NCAA began testing for marijuana and other "street drugs" at championship events and bowl games in 1986. The association implemented its year-round drug testing program in 1990. Today it checks for performance enhancing drugs like anabolic agents, diuretics and other masking agents year-round, but not "street drugs." The Big 12 is the only conference in the Power Five that tests for recreational drugs, the AP reports, but leaves discipline to the individual school.
The NCAA has made some notable changes to marijuana-related policies in recent years. In 2013, it adjusted the threshold for a positive marijuana test from 15 nanograms per milliliter down to five, citing improved testing technology that could more accurately distinguish direct use from second-hand smoke. The following year the association reduced the penalty for testing positive for street drugs, including marijuana, from a full season to half a season.
"Street drugs are not performance-enhancing in nature, and this change will encourage schools to provide student-athletes the necessary rehabilitation," read an NCAA press release at the time. The penalty for testing positive for performance-enhancing drugs remains a full year's loss of eligibility and one year away from competition.
Dr. Brian Hainline, the NCAA's first-ever chief medical officer, said in a Q&A that accompanied the AP's investigation that he'd like to see the NCAA focus on cheating via performance-enhancing drugs and transition to a system in which schools are responsible for testing, discipline and treatment around recreational drugs like marijuana (though the association would provide tools for dealing with the issue).
"The most important thing that I can't emphasize enough is that as a society, we have to make a clear distinction between recreational drug use and cheating," Hainline said. "I really believe that they require two different approaches. One is more nuanced, and one is hard-core."