The Many Republican Responses to Obama's State of the Union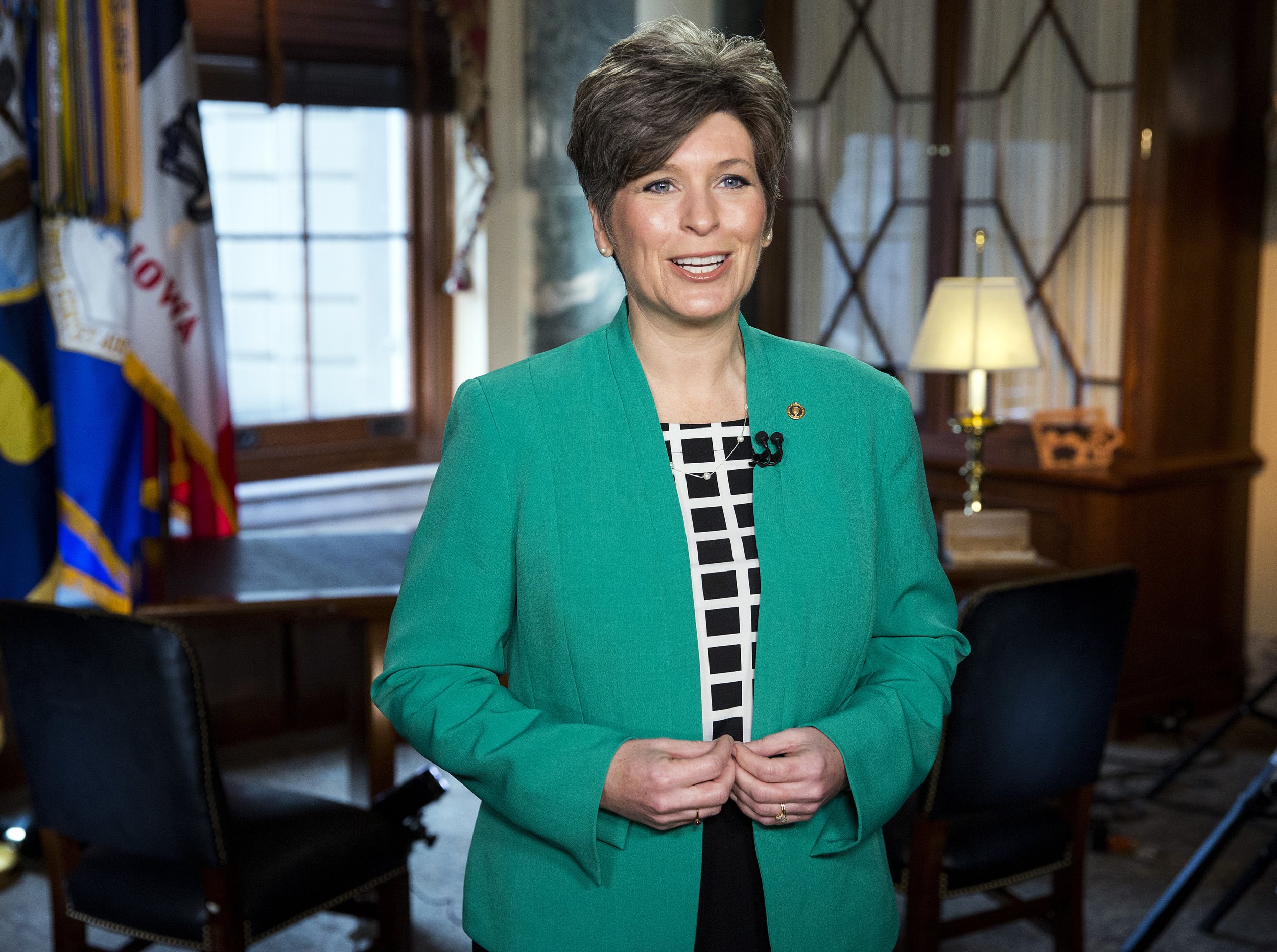 Since 1966, the opposition party has taken the opportunity to deliver an official televised response to the president's annual State of the Union address. On Tuesday night, after President Barack Obama delivered his seventh address on the state of the nation, Republicans delivered an unprecedented half a dozen responses.
Joni Ernst, the newly elected junior senator from Iowa, delivered the official Republican response. Ernst emphasized her roots as an "ordinary Iowan" and her time with the Iowa Army National Guard and quickly reminded voters of the Republican victory in 2014's midterm elections. She criticized Obamacare, arguing it has "hurt so many hardworking American families." She also touted the Keystone XL pipeline, which Republicans say will create new jobs but which Democrats are concerned will lead to environmental damage; Obama has threatened to veto the bill if it lands on his desk.
Ernst spoke of executive overreach, apparently in reference to Obama's executive actions in November to enact immigration reform and in December to normalize relations with Cuba. She also referenced her support of the right to life and criticized Obama's position on taxes.
Her speech was generally well received, with New York Times columnist David Brooks calling it "fluid" and "aggressive," and with syndicated columnist Mark Shields calling Ernst "better than Bobby Jindal, better than Marco Rubio ... she was the face of the Republicans' new majority."
Rep. Carlos Curbelo of Florida was slated to deliver a translated version of Ernst's speech for Spanish language speakers. Notably, however, Curbelo's speech and Ernst's had one major difference that was not publicized before the speeches were given (but received plenty of publicity Wednesday morning): immigration.
"We should also work through the appropriate channels to create permanent solutions for our immigration system," Curbelo said, devoting a paragraph of his speech to the subject of immigration reform. The number of times Ernst mentioned immigration? Zero.
Senators Rand Paul and Ted Cruz, both potential contenders for the Republican nomination for president in 2016, and Republican National Committee Chairman Reince Priebus, each delivered responses on YouTube.
Paul, like Obama, also spoke about the need to address income inequality, but disagreed with the president's approach, calling his policies "more of the same ... that have allowed the poor to get poorer and the rich to get richer."
Tea party favorite Ted Cruz also delivered a response (though not on behalf of the tea party), criticizing Obama for not "[coming] with contrition" after his party received a thumping in the midterm elections.
Whereas all of his colleagues gave prerecorded speeches, Cruz delivered his response live. Apparently unsatisfied with the direction his response was taking, Cruz stopped midway through, quipping, "Meh, let me start over." It is unclear whether Cruz knew his speech was being live-streamed to YouTube.
He later removed the video from YouTube—and uploaded an edited version—but media blog Mediaite retrieved the original.
Rep. Curt Clawson of Florida delivered a response for the tea party. Clawson used the story of his college basketball career at Purdue University to demonstrate the need for effective teamwork.