Stanford Pulls Its Coal Investments, but Why Haven't Other Divestment Movements Succeeded?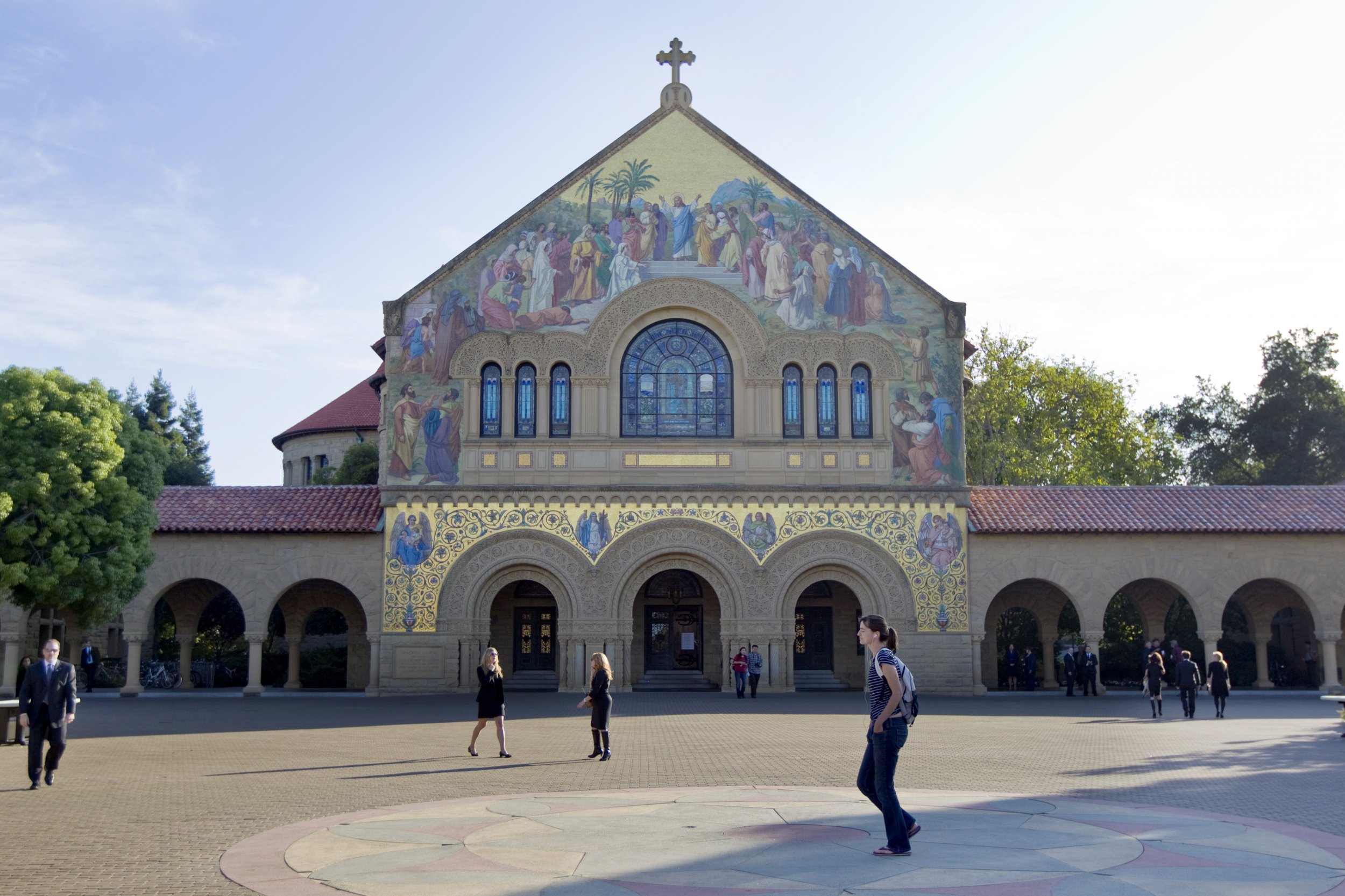 On Tuesday, Stanford University became the first major university to divest its endowment—a not insignificant $18.7 billion—from coal-mining companies (though not all fossil fuels).
For the students and activists who have spent months or years embroiled in campus divestment campaigns, that's heartening news. For those who have just started paying attention, it spotlights inaction elsewhere. Why has no other university of national prominence heeded calls to remove investments in fossil fuel companies that profit from pollution linked to climate change?
Stanford is not the only school where students have made the push for climate-related divestment. According to one common figure, the movement has spread to about 300 colleges, paralleling the divestment movement that targeted South Africa over apartheid a generation prior. Those campaigns led to U.S. sanctions against South Africa in 1986 and arguably contributed to economic pressures dismantling the apartheid state in the early 1990s.
But the trustees and administrators who came of age during those protests have spent much of the past year rejecting, delaying, or ignoring fossil fuel divestment efforts altogether. Doubtlessly, many of them object to the parallel.
Harvard is perhaps the most high-profile example. In October, President Drew Faust responded to growing student pressure to divest with a statement arguing that divestment would have "negligible financial impact on the affected companies"—an argument that dismisses the symbolic weight a divestment would make. "The endowment is a resource, not an instrument to impel social or political change," Faust wrote, articulating a variation on a common administrative response to the push for divestment.
Canyon Woodward, a junior at the school and co-coordinator for Divest Harvard, said he was unimpressed with Faust's response.
"I thought it was slamming the door in the face of hundreds of faculty and alumni and students who have been calling for movement on this issue," Woodward told Newsweek. "I felt like her statement itself was extremely weak. I've been disappointed to see it being used by other administrators responding to similar campaigns."
Harvard's movement has not halted. In April, nearly 100 Harvard professors petitioned the university to divest from fossil fuels. Last week, student protesters blocked the entrance to President Faust's office, where one undergraduate was arrested.
But Faust's response has hardened into a sort of mantra among administrators, who are understandably made squeamish by comparisons between fossil fuel divestment and the apartheid-era divestment movement that swept campuses during the 1970s and '80s, when perhaps they were students themselves.
Bates College president Clayton Spencer echoed Faust's words in a statement in January. And at Swarthmore College, where a student group called Mountain Justice says theirs was the first fossil fuel divestment campaign, President Rebecca Chopp cited similar reasoning in a letter to the group as early as April, 2012:
I do not believe that the Board will act against its established policy, articulated within the endowment guidelines, stating that the Investment Committee should "manage the endowment to yield the best long-term financial results, rather than to pursue social objectives."
That reasoning reemerged when the school's Board of Managers formally rejected divestment last September. Divesting wouldn't have much political impact, the board chair argued, but it would threaten $10 or $15 million a year in returns.
At a board meeting that month, "Mountain Justice attempted to enter and we were locked out of the meeting and then we silently stood outside for the duration of it," Stephen O'Hanlon, a freshman member of the group, told Newsweek. "We've been looking to have a dialogue, but the Board is not really having a dialogue on it."
In April, O'Hanlon attended the 2nd Annual Fossil Fuel Divestment Conference, which was hosted by the first public university to divest from fossil fuels, San Francisco State University. He said the campaign has continued since the Board's rejection.
"Our response to that is that investments in fossil fuels are political in and of themselves," he said. "We've investing in these fossil fuel companies that are poisoning people's water. In that way, it is a political action in and of itself."
Swarthmore's endowment amounts to about $1.6 billion, Harvard's $32 billion. The question lies at the heart of the divestment fight: can any investment amounting to the billions shirk political responsibility?
At Brown, the school's Advisory Committee on Corporate Responsibility in Investment Policies (ACCRIP) voted in favor of coal divestment last April. But the Board of Trustees informally decided not to divest without holding a vote. It was the first time the board went against the ACCRIP's recommendations in Brown history, according to Rachel Bishop, a 2013 graduate. Amherst's College's Board of Trustees has been only slightly more receptive, saying that they won't move forward without a unanimous consensus.
"We think that's an unreasonable goal," said Ned Kleiner, a sophomore who has served as a liaison to the Board. "If the majority of the Board thinks we should move forward on divestment, we can't afford for our future to wait around for every single person to come around to our point of view."
Another refrain has been that the move is unprecedented, at least for schools with endowments comparable to Amherst's $1.8 billion. "So that's not really a defense anymore," Kleiner added. "We're hoping that Stanford's divestment will sort of start the dominoes."
Bill McKibben, the environmental activist and journalist who takes informal credit for launching the divestment movement with a 2012 Rolling Stone article and 27-city tour, shares the optimistic view.
"I think the Stanford decision will be reverberating loudly in trustee deliberations at big Eastern universities," McKibben told Newsweek on Wednesday, pointing out that Stanford is not only a global institution positioned particularly close the 21st century tech economy, but also home to a "huge endowment managed by very sophisticated people." The last month has been full of such breakthroughs, McKibben added—the Harvard faculty vote a divestment decision by Pitzer College, a forceful endorsement from antiapartheid activist Desmond Tutu.
"We anticipated that there would be a lot of 'No's at the beginning," McKibben said. "[But] students are paying not attention to the 'No's. This is going endlessly better than we could have imagined."