Mao Zedong: New York City Exhibit Explores His 'Little Red Book'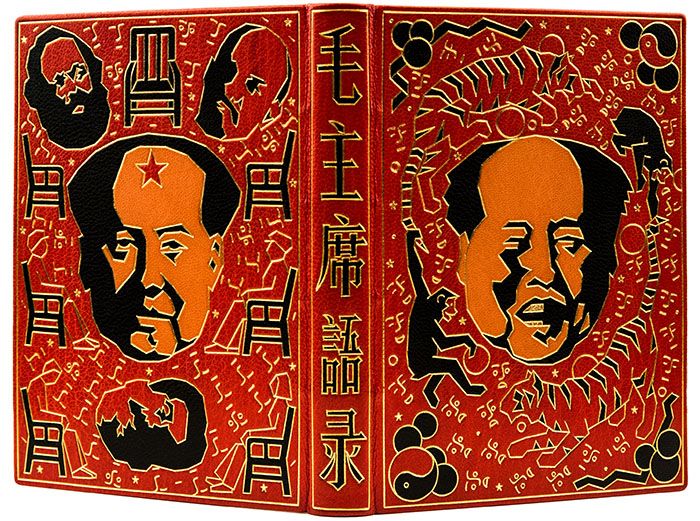 Mao Zedong's Little Red Book turns 50 this year. At face value, this anniversary underwhelms. As far as propaganda goes, the Quotations from Chairman Mao Zedong is largely past its prime. Sure, it's said to be No. 2 on the all-time bestseller list, but the People's Republic of China wants to be a modern world power, not a super-sized Marxist-Leninist personality cult.
And yet a new exhibit at The Grolier Club, a private bibliophile society located at 47 East 60th Street in New York City, reveals the deeper and ongoing cultural significance. The items displayed in Quotations of Chairman Mao: A 50th Anniversary Exhibition 1964-2014 come from the private collection of Justin G. Schiller, an antiquarian bookseller. The exhibit not only showcases an impressive array of copies of Quotations, but intricate decorative arts. Perhaps most interesting is this juxtaposition of revolutionary thought with traditional arts and crafts.
For example, a shellacked pear-wood carving that dates to 1967 illustrates the founding of the Shanghai Revolutionary Committee, according to a placard. Utilitarian items such as a glass carafe—clear except for white-and-red bands of revolutionary thought on the body and neck—speak to Mao's onetime omnipresence.
One display case highlights how Mao's rhetorical style was both parodied and appropriated by Western power-holders. A placard points out, for example, that opponents of Lyndon B. Johnson created "Quotations of LBJ" "to discredit Johnson in his campaign."
The exhibit is on display until January 10, 2015.
Mao Zedong: New York City Exhibit Explores His 'Little Red Book' | U.S.