Russian President Vladimir Putin's armed forces recently made gains in Ukraine following a series of high-profile wins by Kyiv's military, according to the Institute of the Study of War (ISW) think tank.
The ISW wrote in a Monday assessment that sources have reported that Russia's military has made advances in areas of the Donetsk and Zaporizhia regions, and the Washington, D.C.-based think tank added that geolocated imagery indicates Putin's troops also made progress on Monday near the city of Kupyansk in the Kharkiv region.
Reports of Russian success in Ukraine come as Kyiv's counteroffensive continues to find breakthroughs in Putin's defensive line on the battlefield. The major military operation launched by Ukrainian President Volodymyr Zelensky's forces in early June has steadily recaptured territory once occupied by Russia, including more than a dozen villages in the Zaporizhzhia and Donetsk regions.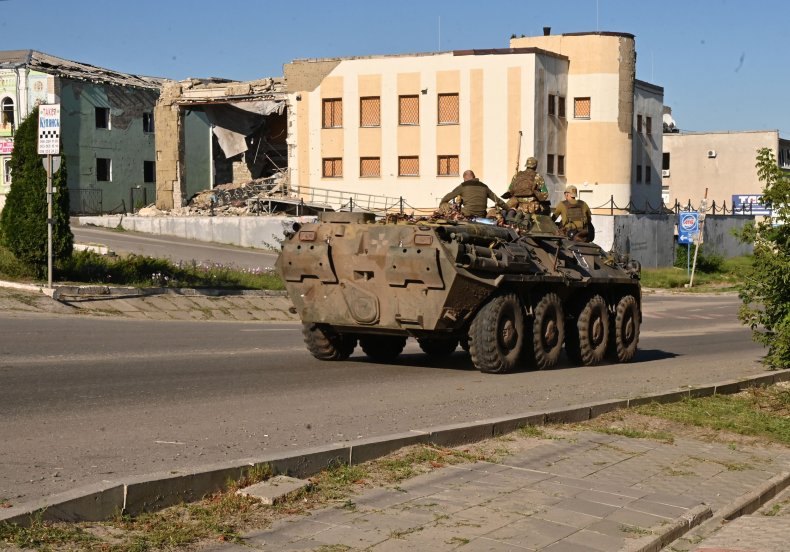 Last month, Ukraine liberated Robotyne—a tactically important village in Zaporizhzhia—and has continued making small advances on the southern sector of the front, but the Russian Ministry of Defense said Ukraine's military was unsuccessful in ground attacks near Kreminna on Monday.
The ISW wrote, "Russian forces continued offensive operations along the Kupyansk-Svatove-Kreminna line on September 11 and advanced in the Kupyansk direction." The think tank's assessment also wrote about reports of Russian advancements in the border area of western Donetsk and eastern Zaporizhia Oblast on Monday.
A new map from the ISW shows areas where fighting has been heavy in recent days, including where Russia has reportedly made progress near Kupyansk.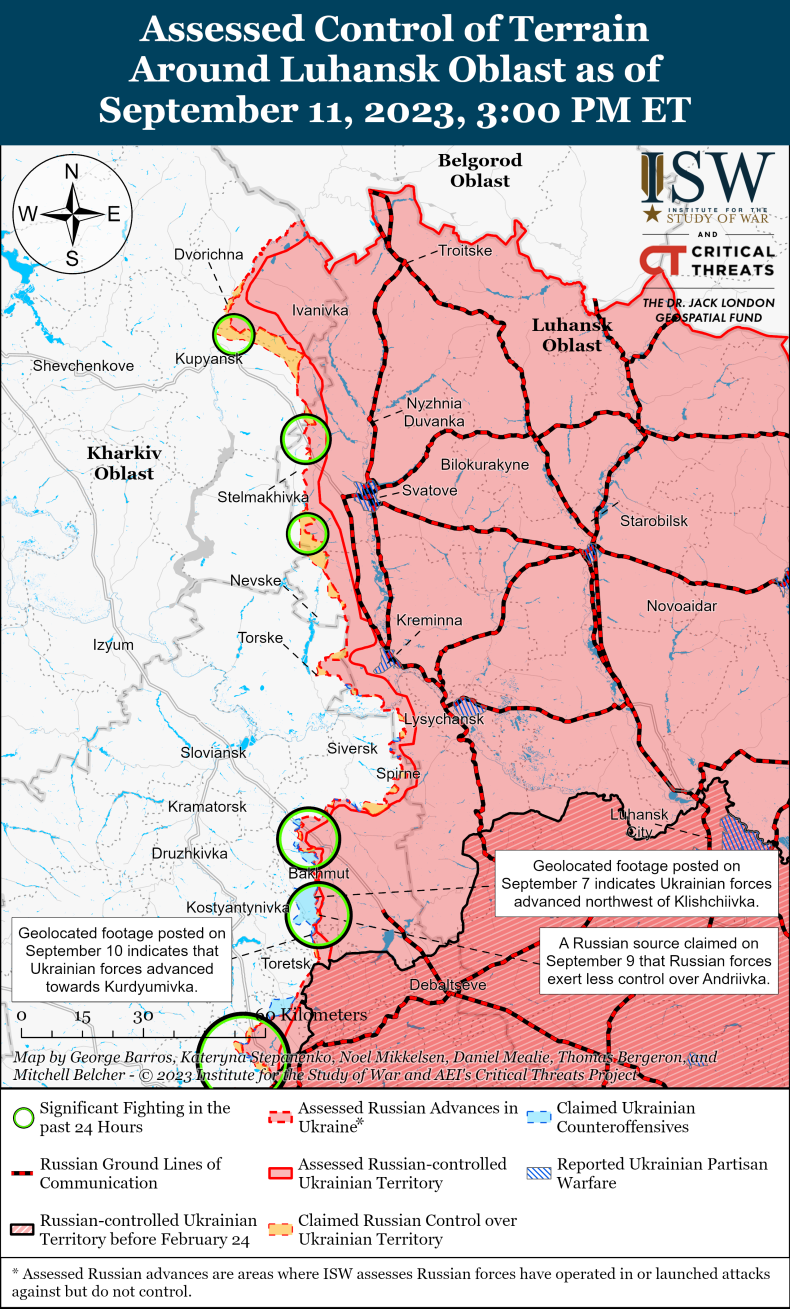 "Geolocated footage posted on September 11 shows that Russian forces have made gains near the forest belt northeast of Synkivka (10km northeast of Kupyansk)," the ISW wrote.
Newsweek reached out to the Russian Ministry of Defense via email for comment.
The ISW noted that despite some gains elsewhere, recent Russian ground attacks near the long-contested city of Bakhmut have not made any confirmed progress. Citing the Ukrainian General Staff and the Ukrainian Deputy Defense Minister Hanna Maliar, the ISW said Russia was thwarted in attacks conducted near settlements close to Bakhmut such as Zaliznyanske, Bohdanivka, Klishchiivka and Kurdyumivka.
Another ISW map indicates portions of Ukraine still under Russian control. The graphic shows Moscow still maintains its hold on significant portions of the Luhansk, Donetsk, Zaporizhzhia and Kherson regions.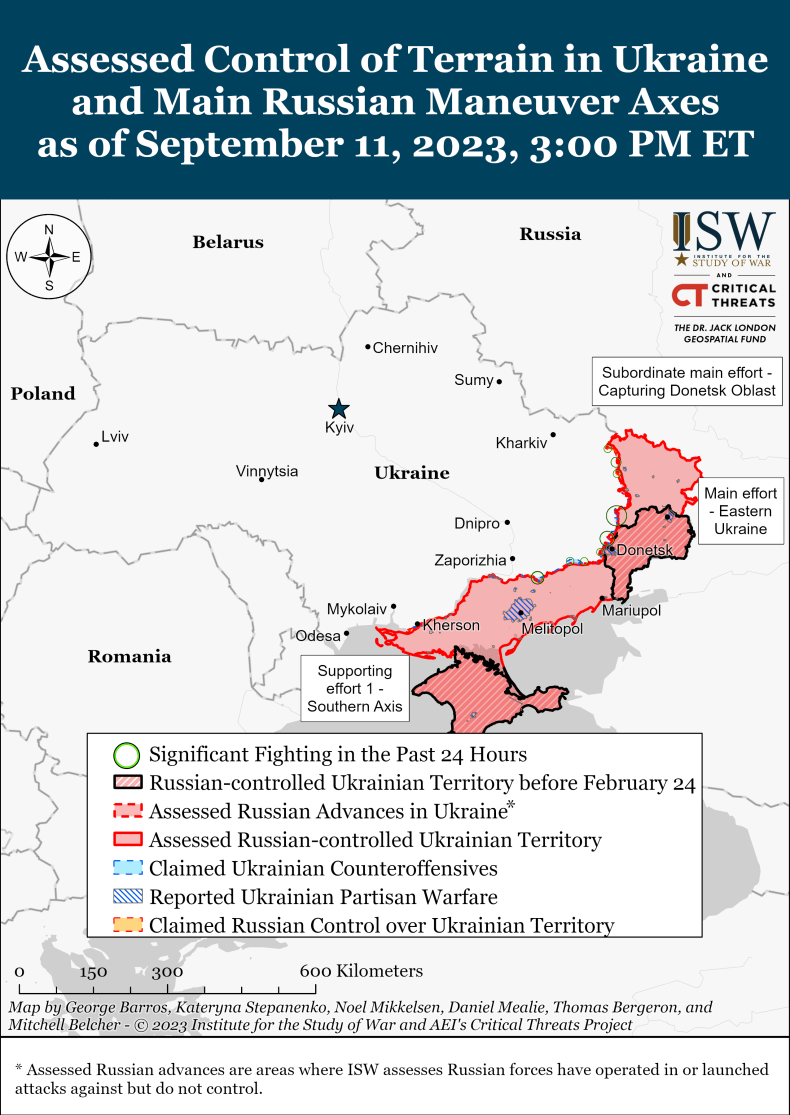 Crimea, which Russia invaded and annexed from Ukraine in 2014, still remains under Russia despite increased attacks from Kyiv in recent months.