FBI Raid Might Not Have Been About Indicting Trump: Experts
All eyes are on the Justice Department as the public waits to see what emerges from the FBI raid of former President Donald Trump's Mar-a-Lago home. While an indictment would justify the order of a search warrant, experts say that might not have been the goal for federal investigators.
Court records unsealed on Friday revealed that FBI agents were authorized to seize any documents marked as classified or any records related to the "transmission of national defense information or classified material." The warrant also indicated that federal law enforcement was investigating Trump for violating the Espionage Act.
But introducing the legal statute does not necessarily mean that a prosecution is being considered by the DOJ, former federal prosecutor Daniel Richman told Newsweek.
Richman said that in order to obtain a search warrant, the department has to provide probable cause that violations of relevant criminal offenses, like the Espionage Act, occurred. But citing those offenses to make the argument that investigators have a reasonable basis to believe there was a violation does not guarantee a search will result in an indictment.
"The search may well have been just a product of exasperation at Trump's non-compliance with demands that he return highly sensitive materials," Richman said. There's the possibility that nothing follows the raid aside from the recovery of those records.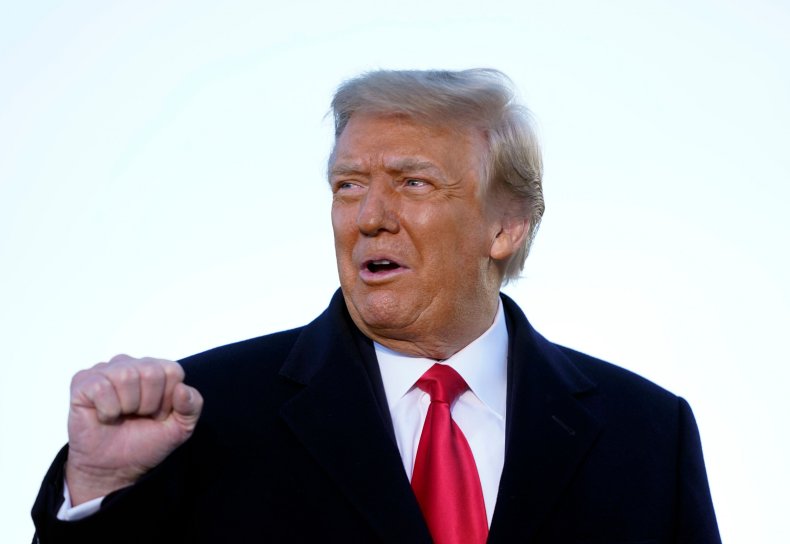 Constitutional lawyer Alan Dershowitz agreed, saying that conducting an FBI search and prosecuting a violation of the Espionage Act are "two different issues." He pointed out that because the statute is so broad, the Justice Department has historically been selective with its use of the Espionage Act to avoid wielding it against any political opponent.
"The question isn't whether you can get a conviction," Dershowitz told Newsweek. "The question is whether it's proper to bring a charge against Trump under this statute when it's never been brought before in this context."
Considerable discretion regarding the Espionage Act has been seen in cases like the 2016 investigation into Hillary Clinton's email server. Even though federal law enforcement found that Clinton and her aides were "extremely careless in their handling of very sensitive, highly classified information," then-FBI Director James Comey made clear to prosecutors that his agency did not believe any charges would be appropriate.
However, if federal law enforcement decides to go after Trump for violating the Espionage Act, the DOJ will face a unique challenge in prosecuting a former president.
"Any prosecution would be viewed by some jurors as a political witch hunt," former federal prosecutor Neama Rahmani told Newsweek. So, narrowing down the jury will be a difficult challenge for the Justice Department.
Rather than argue that the same type of prosecution would be brought against Trump's nemeses, like Clinton or Hunter Biden, what prosecutors will have to convince the jury of is that no one, even the president, is above the law and that this type of mishandling of sensitive records is dangerous.
"Was the National Archives trying to get the documents back because Trump wasn't cooperating, or is this the first step in a grand jury indictment? The challenges of prosecuting him are that there are going to be jurors sympathetic to those arguments," Rahmani said.