Mar-a-Lago Fundraiser: Cleveland Clinic Vows to Go Ahead Despite Anti-Trump Backlash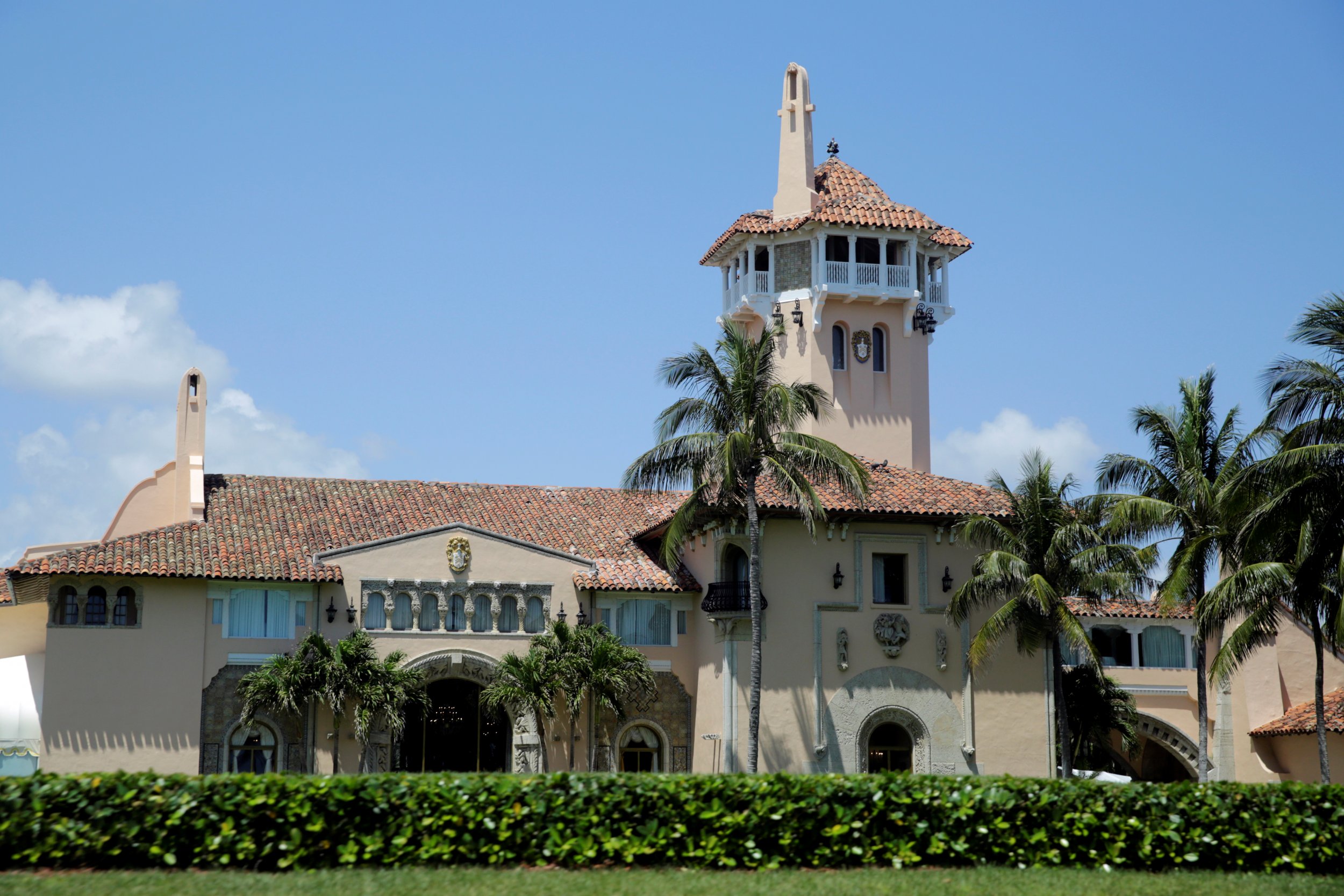 A chain of nonprofit American research hospitals says it won't bow to pressure from Anti-Trump activists who want its annual fundraiser moved from President Donald Trump's private Mar-a-Lago club in Palm Beach, Florida.
"We've held our event there for the past eight years, long before the election," Eileen Sheil, a spokeswoman for the Cleveland Clinic, tells Newsweek Thursday. "This event raises about $1 million each year (roughly)," she wrote in an email. "We are holding a date and plan to have it there."
On Wednesday, a Washington Post reporter pointed out on Twitter that the listing for the nonprofit's February 24, 2018, ball at Trump's Mar-a-Lago was deleted from the Palm Beach Daily News social calendar.
Sheil said that it could be a technical error, adding that the group has no intention of moving the event.
The hospital chain, which has locations in Florida, Virginia, and Ohio, describes itself as a "nonprofit multispecialty academic medical center that integrates clinical and hospital care with research and education."
The group has faced growing pressure to move to a space that isn't owned by the Trump Organization after an open letter signed by doctors, medical students and the clinic's patients began circulating on July 24. Approximately 1,178 people have signed it so far.
Related: Trump's Time cover hanging at Mar-a-Lago is fake, but the Newsweek isn't: Here's the story behind it
"Holding a fundraiser at Mar-a-Lago is unacceptable because it symbolically and financially supports a politician actively working to decrease access to healthcare and cut billions of dollars in research funding from the National Institutes of Health budget," the letter says. To do so "undermines the Cleveland Clinic's mission, ethics and reputation," it added.
The president continues to advocate for a Republican health bill that failed to pass in the Senate in July after a minority group of Republicans refused to vote for it. The bill sought to slash as much as $770 billion from the government's Medicaid social insurance program for low-income Americans. If passed it would have cost tens of millions of Americans their health insurance.
"Hosting the event on Trump property is a symbolic and financial endorsement of the President's policies and statements, many of which threaten our patients' health—particularly the very young, the very old, cancer patients, and the chronically ill," the letter reads.
The fundraiser, however, has allowed the Cleveland Clinic "to purchase important medical equipment and build new programs at our hospital in Florida," Sheil said. "That is the sole purpose of this event," she added, indicating that the decision to continue having the event at Mar-a-Lago has nothing to do with politics.
The membership fees as Trump's Mar-a-Lago club run to $200,000 annually, meaning that its patrons are mainly wealthy Floridians.
After similar pressures to move the event held last February, the nonprofit "will probably consider having it elsewhere in the future,'' Sheil told The Boston Globe, noting that the group got "a lot of feedback from concerned people in our communities.''
While the clinic hasn't "yet signed a contract, our intention is to do so," Sheil said Thursday. She was unaware why the event may have disappeared from the Palm Beach social calendar, since "no one has said anything about pulling/changing information."