Marawi City Update: ISIS-Linked Maute Group Destroys Churches as Violence Continues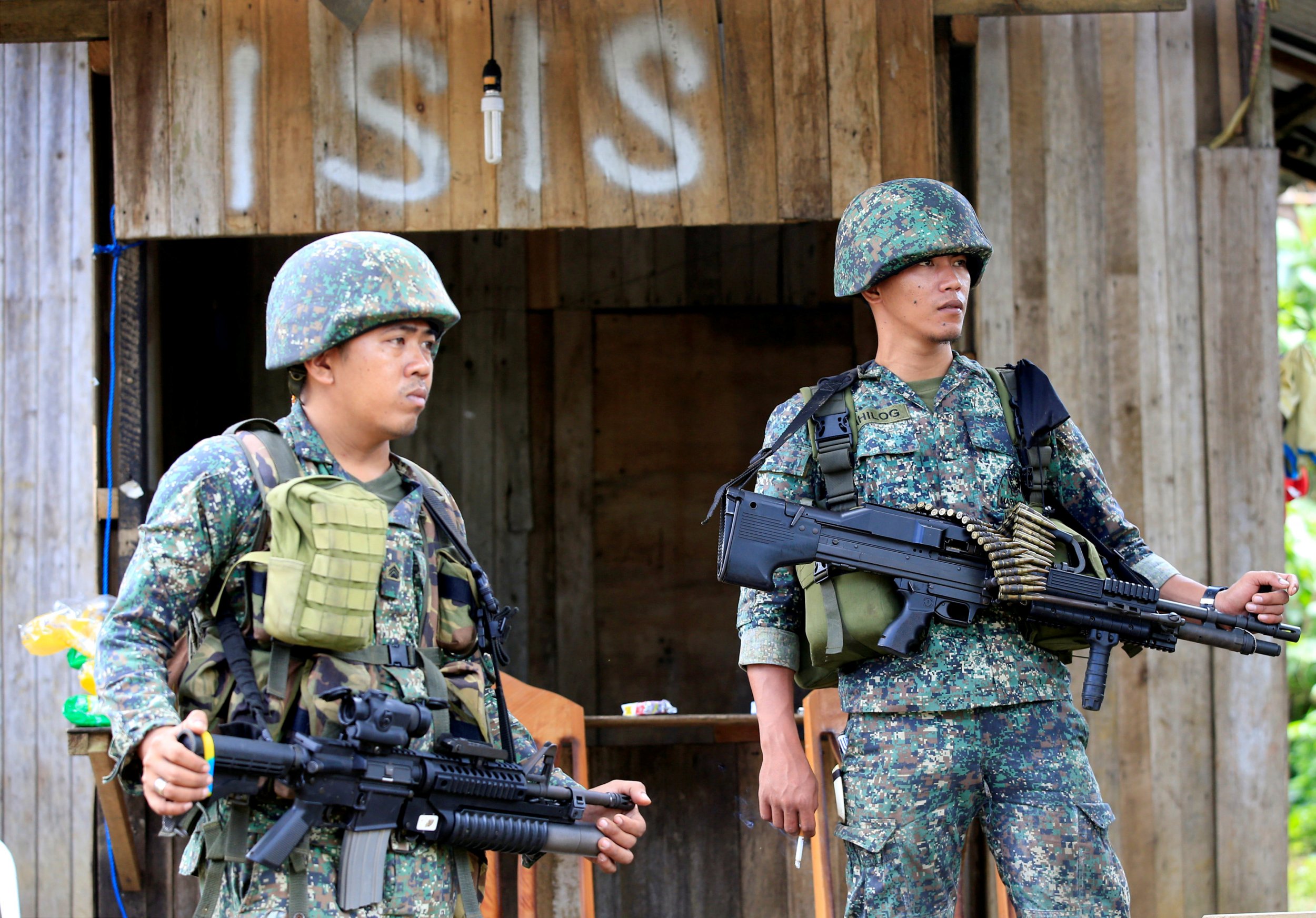 A video released by the Islamic State militant group's (ISIS) Amaq news agency shows the destruction of a church in Marawi, in the Philippines, where militants have battled against the country's army for almost two weeks.
The siege of Marawi began on May 23, when the Maute Group, who have pledged allegiance to ISIS, stormed the city, released prisoners from the jail, and took hostages. The video is the second one about Marawi that Amaq has released since the siege started, according to the Long War Journal. The latest showed militants defacing the interior of a church being defaced, tearing down pictures and destroying religious symbols.
Hundreds of residents are still trapped in the city, on the southern Philippine island of Mindanao. It is one of the country's only Muslim-majority cities in a predominantly Christian country, and most of the city's 200,000 residents have fled.
The fighting has killed 180 so far, 38 of whom were civilians and 38 who were members of the military. The army claims the rebels are completely to blame for the deaths.
The army and militants agreed to a ceasefire on Sunday; it lasted from 9 a.m. to 1 p.m. local time, before gunfire broke out and prevented further civilians from evacuating. Eventually, 134 made it out, leaving 2,000 people left in the city.
Negotiations are in place for more temporary ceasefires with the Maute Group to allow civilians to leave. MILF, the Moro Islamic Liberation Front, organized the ceasefire, after talks with Philippine President Rodrigo Duterte and the government. MILF is an Islamic separatist movement that signed a peace deal with Manila in 1996. It offered to send 2,000 fighters to Mindanao to stop the insurgency.
Duterte visited a field hospital where soldiers were being treated on Saturday, and promised to end the war himself. He said airstrikes against the rebels, who still occupy parts of the city, had so far been tame. "I can end this war in 24 hours. All I have to do is to bomb the whole place and level it to the ground," he said.
The AFP, the Philippine Army, said the option of bombing the mosques where insurgents were hiding remained an option. General Restituto Padilla, spokesperson for the armed forces, said in a press briefing that the military remained apprehensive about bombing a mosque due to international law, referring to it being against The Hague Convention for the Protection of Cultural Property in the Event of Armed Conflict, according to ABS-CBN News. The law does allow for bombings if the military believes it is necessary, however.
Padilla also echoed Duterte's goal that all civilians are removed from Marawi soon, so the army could take greater action against the rebels.