Philippines Asks U.S. To Help Stop Latest ISIS Clashes in Marawi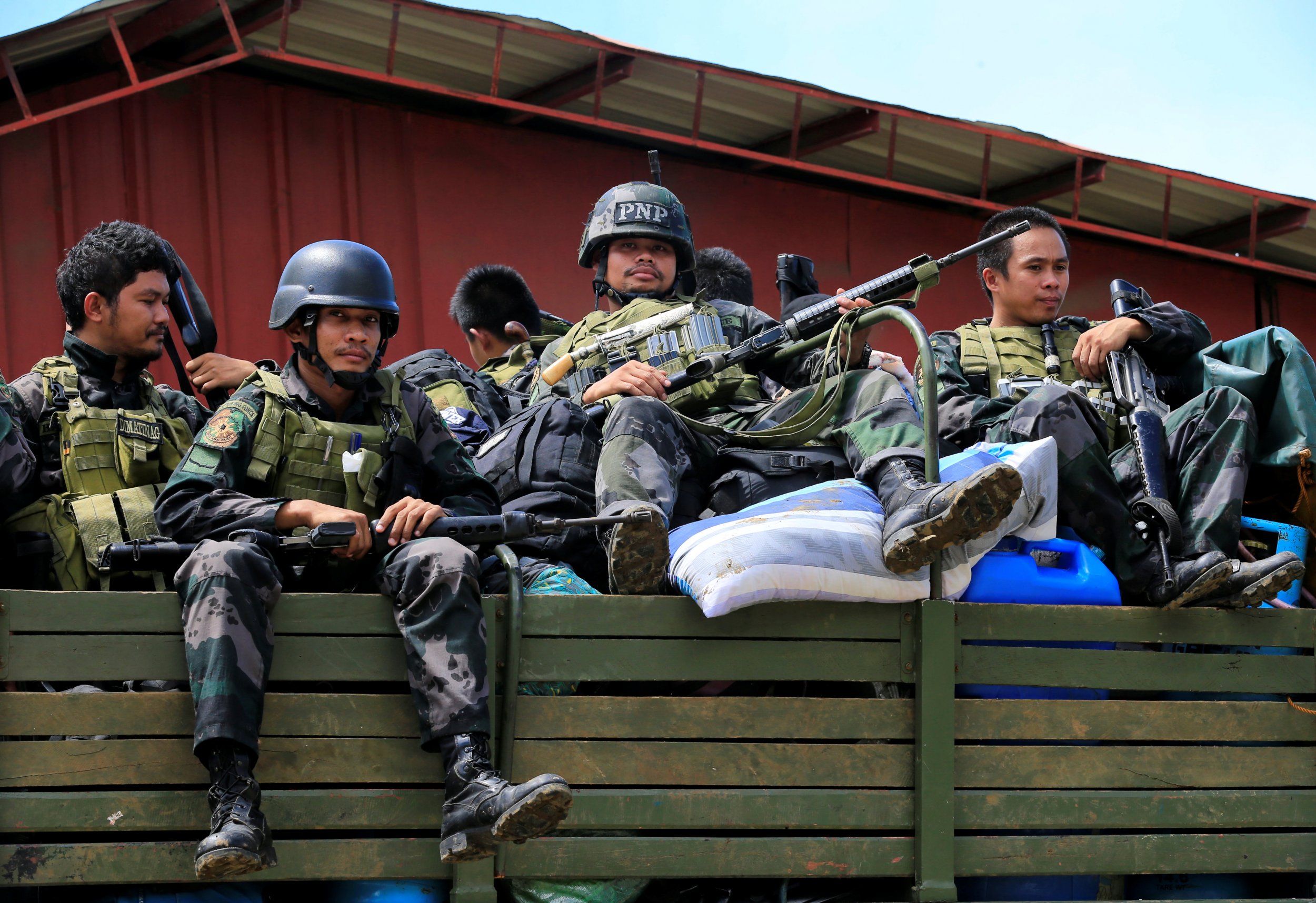 Philippines President Rodrigo Duterte has accepted he might require U.S. help to oust Islamic State militant group (ISIS) rebel fighters from the city of Marawi, a spokesperson said Tuesday.
Presidential spokesperson Ernesto Abella said that Duterte —who last year made headlines when he branded former U.S. President Barack Obama a "son of a whore" and told the international community not to meddle in the Philippines' affairs—was responding to a question of whether the president's rejection of foreign support was "wavering."
"Duterte has accepted the situation at this stage," he said, according to ABS-CBN, a local news site. Abella also downplayed Duterte's dislike of the U.S., saying the alliance between Manila and Washington.
His comments came as military officials confirmed U.S. personnel near Marawi have provided technical and surveillance support, helping the Philippines to gather information against militants, ABS-CBN news, reported.
The battle for Marawi City has left 258 militants and 65 government troops dead. 19 civilians have also been killed in the fighting, which has lasted for five weeks.
Duterte addressed a conference of soldiers in Butuan on Saturday, where he said the fighting is still ongoing but is starting to "wind-down."
"It's difficult to fight those who are willing to die. They have corrupted the name of God in the form of religion to kill many innocent people, for nothing," he said.
The 72-year-old Duterte has recently taken time off, The Philippine Star reported, having not been seen in public since Saturday.
The U.S. Department of Defense were not available for comment.