Marc Jacobs Apologizes Amid 'Cultural Appropriation' Row Over Models With Dreadlocks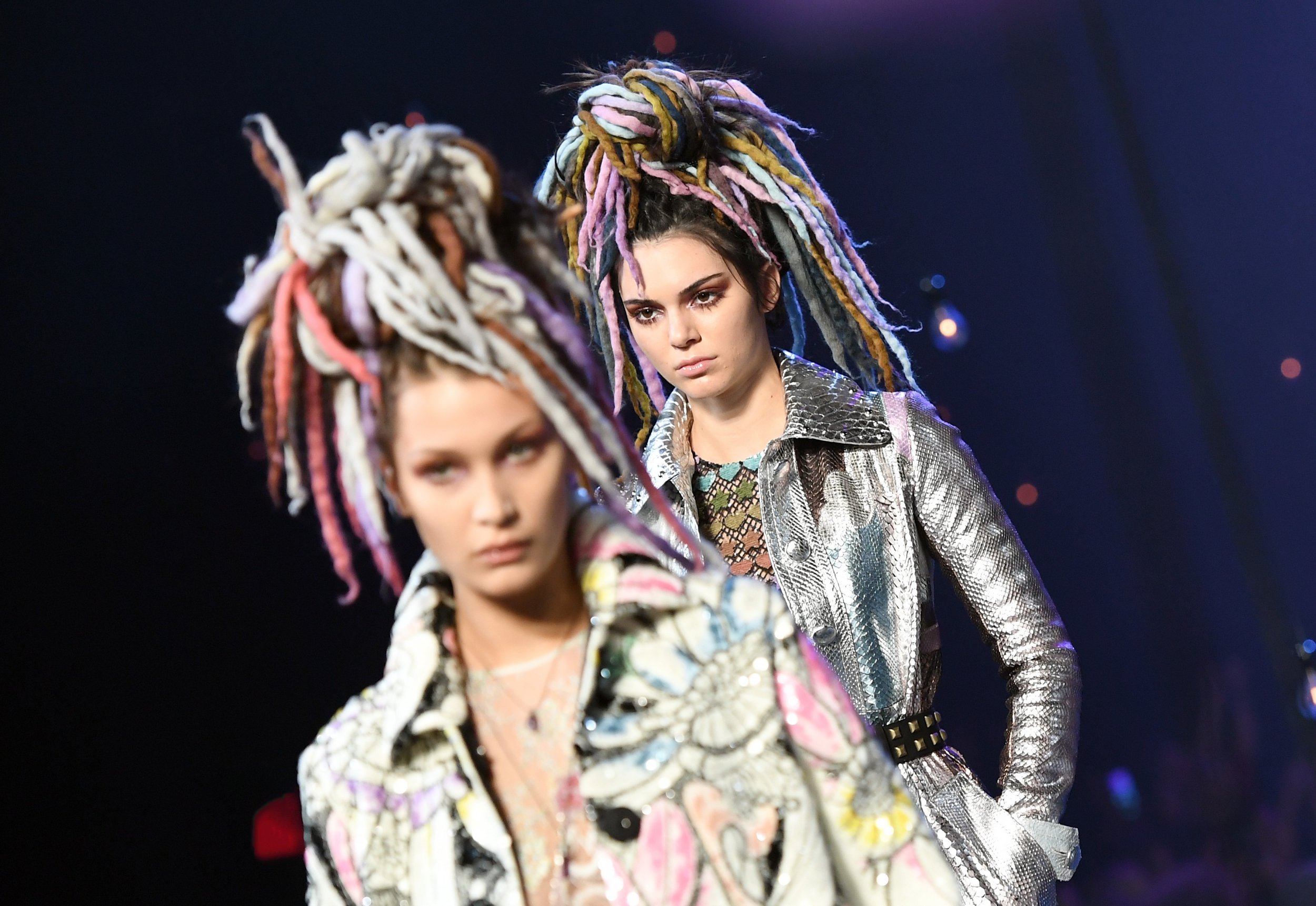 Marc Jacobs has apologized for his choice of words after finding himself in the middle of a race storm with his latest runway show at New York Fashion Week last Thursday.
The fashion designer exhibited his latest collection last week but his show was remembered not for the stylish garments on display, but because the models—including A-listers Kendall Jenner, Jourdan Dunn, Gigi Hadid and Irina Shayk—sported multicolored dreadlocks, leading critics to accuse Jacobs of "cultural appropriation."
In response to some of the comments posted on Instagram pictures he shared, Jacobs, 53, allegedly wrote—in now deleted comments—that he does not "see color or race—I see people." He reportedly added: "All who cry 'cultural appropriation' or whatever nonsense about any race or skin colour wearing their hair in any particular style or manner—funny how you don't criticize women of colour for straightening their hair." (Newsweek has since contacted Jacobs' spokesperson to confirm whether the comments were indeed published on his account.)
On Sunday, the American designer posted a mea culpa after receiving even more backlash from social media users for his comments.
He posted a black-and-white image on Instagram reading: "I have read all your comments…" In the caption, Jacobs continued: "…and I thank you for expressing your feelings."
Jacobs apologized for "the lack of sensitivity unintentionally expressed by my brevity."
"I wholeheartedly believe in freedom of speech and freedom to express oneself through art, clothes, words, hair, music… EVERYTHING. Of course, I do 'see' color but I DO NOT discriminate. THAT IS A FACT," the statement read. Backstage at Thursday's show, hairstylist Guido Palau told the press, including Refinery29, Jacobs had been inspired by film director Lana Wachowski's colorful dreadlocks. The Matrix co-director starred in a campaign for Marc Jacobs in January.