Marc Thiessen: Looks Like Trump's Korea Policy Is Working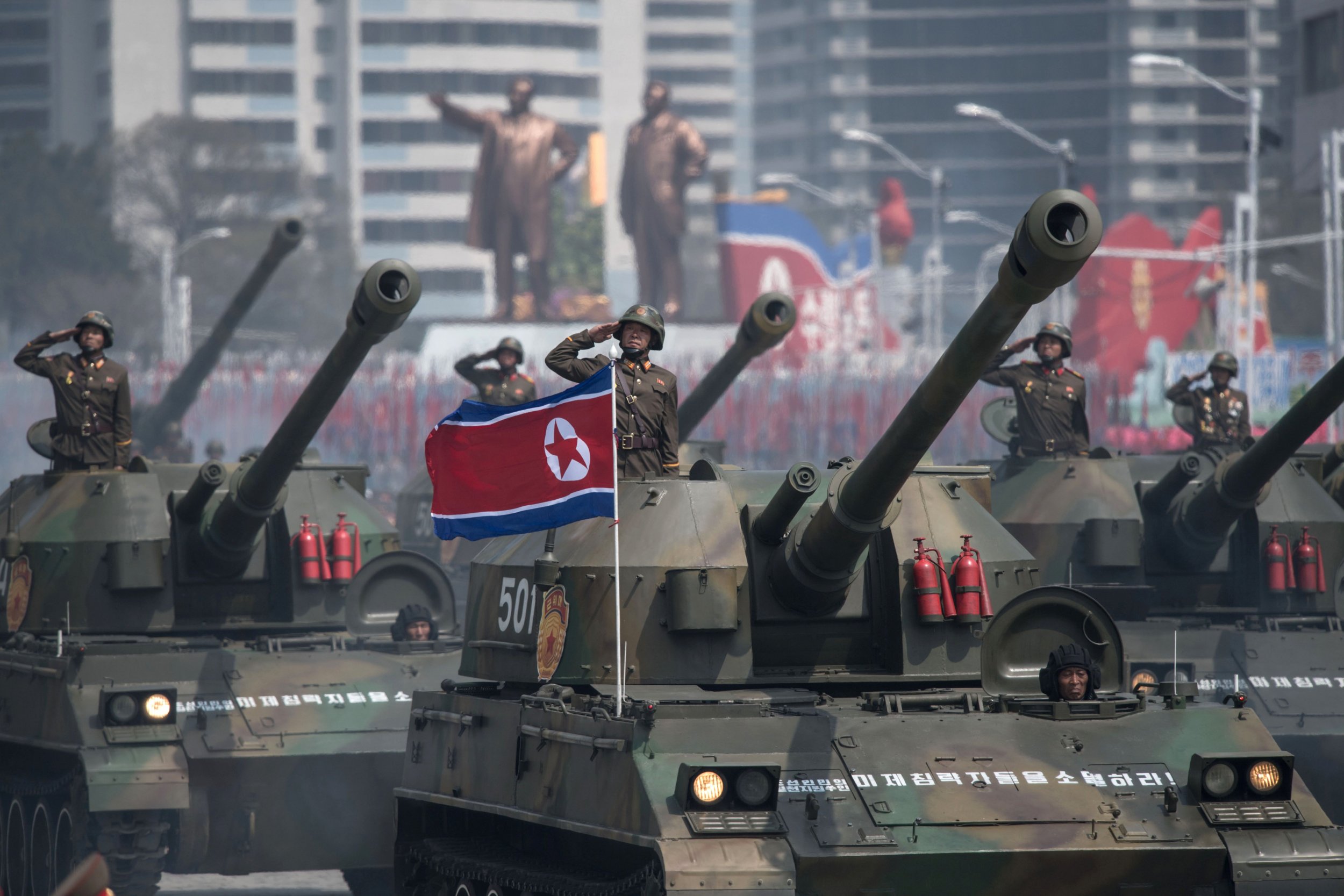 This article first appeared on the American Enterprise Institute site.
Donald Trump's air strikes against the Assad regime during the US visit of Chinese President Xi Jinping sent a clear message to Beijing: Trump was serious when he said, "If China is not going to solve North Korea, we will."
Trump has since followed up with multiple phone calls with President Xi to discuss North Korea, and repeated Twitter messages urging the Chinese leader to further tighten the economic screws on the regime in Pyongyang – so much so that he has apparently begun to irritate the Chinese leader.
The New York Times reports:
Mr. Trump, who likes to do business by phone, is acquiring a reputation for pestering Mr. Xi. He called the Chinese president four days after their summit meeting in Florida last month, saying afterward on Twitter that he had had "a very good call" with Mr. Xi about the "menace of North Korea."

He called again on April 23. [Douglas H. Paal, vice president for studies at the Carnegie Endowment for International Peace] said he was told by Chinese officials that after that call, Mr. Xi did not appreciate being treated like a midlevel official. Mr. Trump should realize that the Chinese president sets the framework for policies but cannot be expected to keep a checklist of tasks, the officials told him.
Trump is clearly putting intense pressure on Beijing to put the squeeze on Pyongyang, using a combination of carrots (trade concessions to China, pulling back on declaring China a currency manipulator) and sticks (threatening military action against North Korea).
So is it working? If North Korea's reaction is any indication, it may well be.
The Times reports that North Korean state media lashed out at Beijing, accusing China of "insincerity and betrayal":
In a rare and surprisingly pointed criticism of China, North Korea's state-run news agency warned in a commentary that the country would continue its nuclear weapons program even if it risked losing a friendly relationship with its longtime ally….

"One must clearly understand that the D.P.R.K.'s line of access to nukes for the existence and development of the country can neither be changed nor shaken," the commentary said, referring to the Democratic People's Republic of Korea, the North's official name. "And that the D.P.R.K. will never beg for the maintenance of friendship with China, risking its nuclear program which is as precious as its own life, no matter how valuable the friendship is."…

"China should no longer try to test the limits of the D.P.R.K.'s patience," the commentary said, adding ominously, "China had better ponder over the grave consequences to be entailed by its reckless act of chopping down the pillar of the D.P.R.K.-China relations."

The North Korean commentary accused the Chinese news media of carrying "lame excuses for the base acts of dancing to the tune of the U.S." and "calling for slapping harsher sanctions against the D.P.R.K. in order to avert a war which would bring danger to China."

It also argued that China should recognize North Korea's value as a buffer against American military influence in the region.

"China should acknowledge in an honest manner that the D.P.R.K. has just contributed to protecting peace and security of China, foiling the U.S. scheme for aggression by waging a hard fight in the front line of the showdown with the U.S. for more than seven decades, and thank the D.P.R.K. for it," it said. "Some theorists of China are spouting a load of nonsense that the D.P.R.K.'s access to nukes strains the situation in Northeast Asia and offers the U.S. an excuse for beefing up its strategic assets in the region."
The language was reminiscent of tone of North Korean state media attacks on the US, but it is extremely unusual for North Korea to spew such venom toward China, which accounts for 90 percent of its trade almost all of it oil supply.
China has clearly done something to anger Pyongyang. Whether it will be enough to affect North Korea's behavior remains to be seen. But for the moment, it seems, Trump's strategy seems to be bearing fruit.
Marc Thiessen is a resident fellow at the American Enterprise Institute (AEI). A member of the White House senior staff under President George W. Bush, he served as chief speechwriter to the president and to Secretary of Defense Donald Rumsfeld. Before joining the Bush administration, he spent more than six years as spokesman and senior policy adviser to Senate Foreign Relations Committee Chairman Jesse Helms (R-NC).