'March 2 Justice' Launches Nine-Day Pilgrimage From New York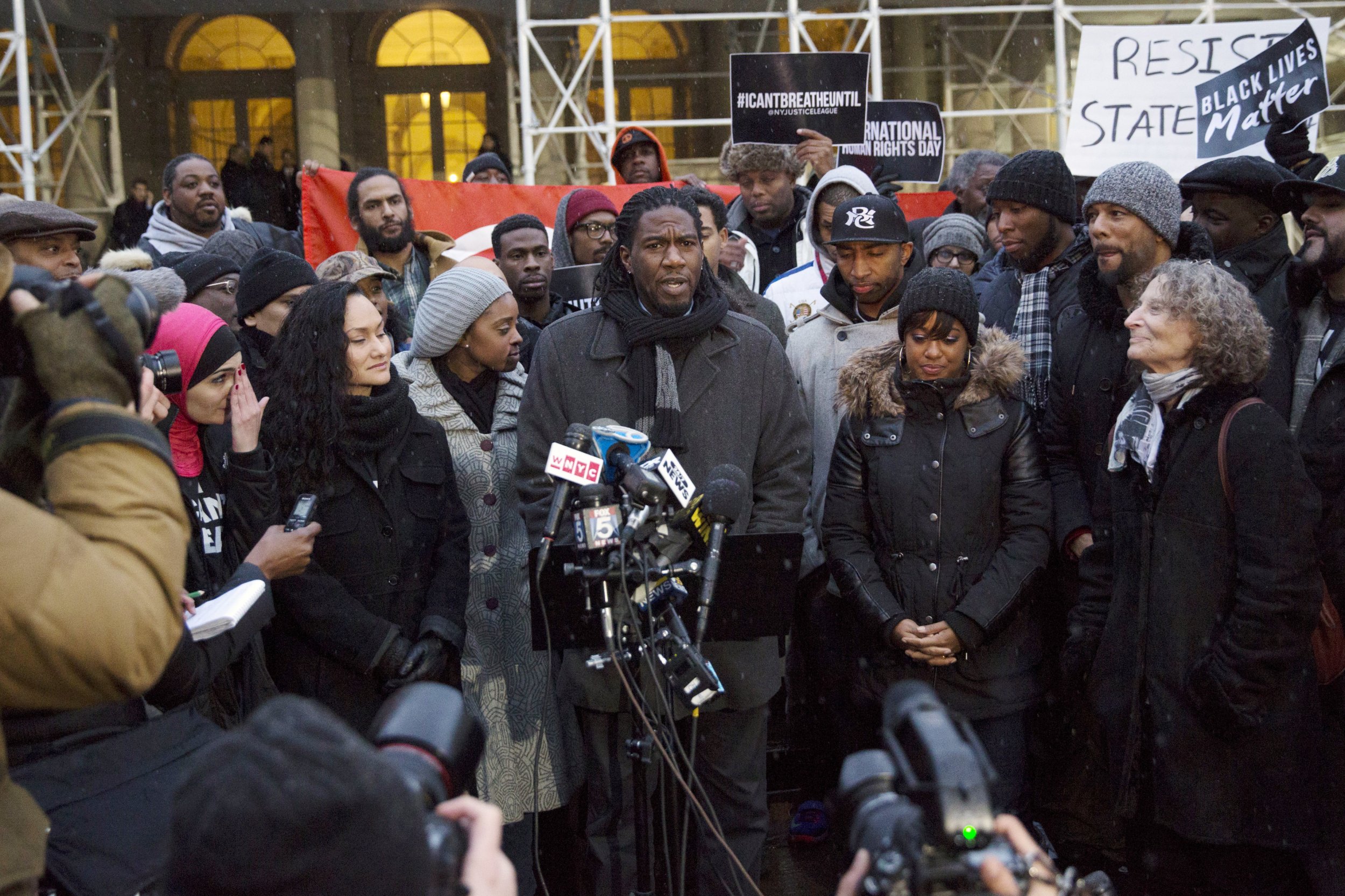 A nine-day "March 2 Justice" sparked by widespread concerns about police brutality and racial profiling kicked off on Monday in New York City's Staten Island.
It's been a landmark year for such marches around the U.S., as protesters have turned out en masse following grand jury decisions in high-profile criminal justice cases including the death of unarmed teenager Michael Brown in Ferguson, Missouri, and the police chokehold death of Eric Garner in Staten Island. The recent death of Walter Scott, who was filmed being shot by a police officer in North Charleston, South Carolina, in early April, has reignited some tensions.
Led by the Justice League NYC, an activist group, the March 2 Justice will snake from Staten Island to the Capitol in Washington, D.C., where activists will deliver a three-piece "Justice Package" to legislators. The proposals include the End Racial Profiling Act, the Stop Militarization of Law Enforcement Act and the Juvenile Justice and Delinquency Prevention Act, according to News One.
CBS reports that the 250-mile march kicked off at 11 a.m. from Staten Island's Richmond Valley Metro Station. Roughly 100 activists and marchers headed toward New Jersey, reports NBC New York.
Stops along the way to D.C. will include Trenton, Philadelphia and Baltimore, where rallies and conversations at local colleges are planned. The final stop, scheduled for April 21, will feature a rally, a march and a concert on the National Mall with civil rights leaders and legislators.
The Justice League NYC wrote in a statement: "We MARCH in solidarity with our elders, our youth, our incarcerated brothers and sisters, and the families and communities of those impacted by police brutality."