March for Life Live Stream: How to Watch Vice President Mike Pence's Speech at Rose Dinner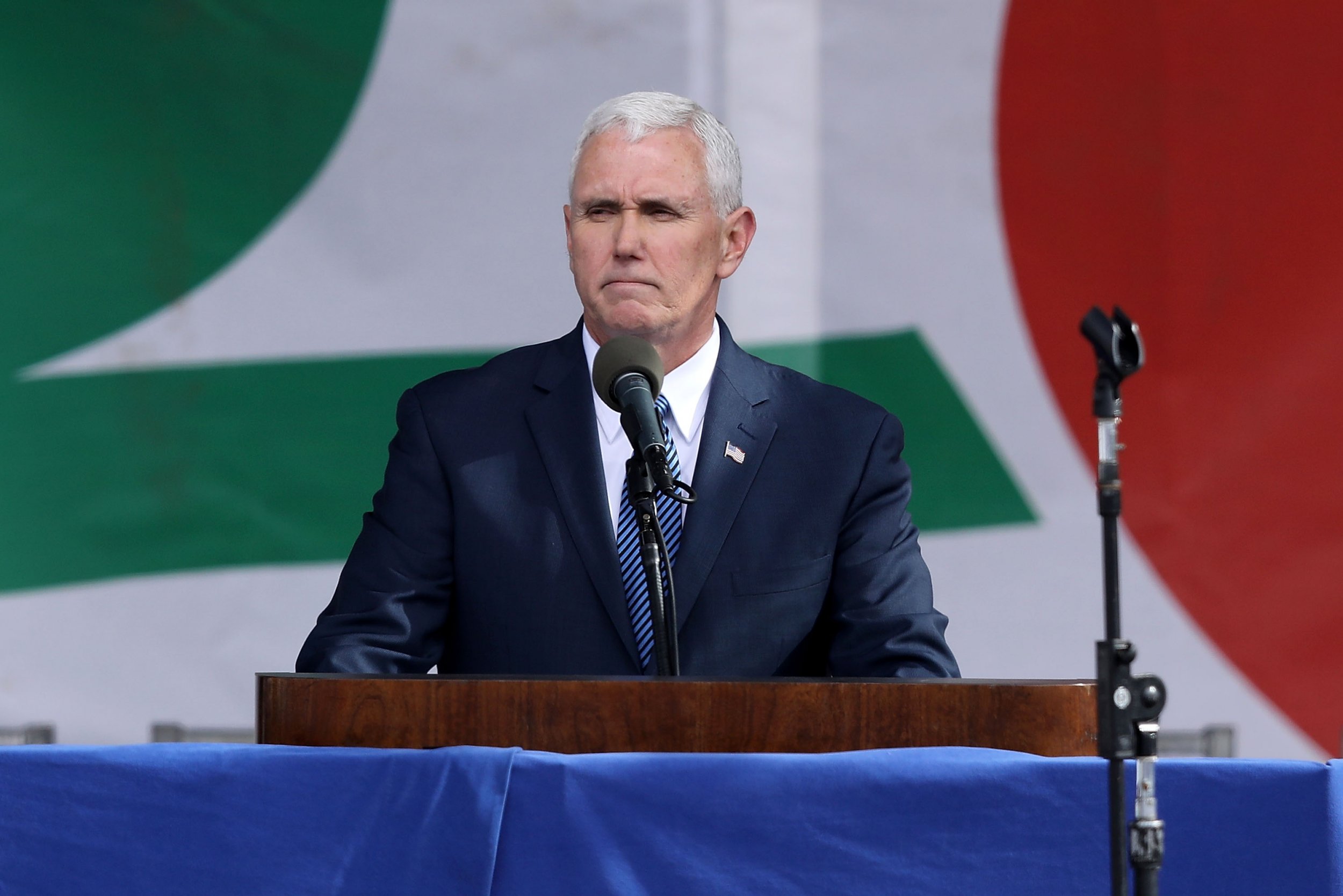 Vice President Mike Pence will address March for Life attendees at their annual Rose Dinner, and for those who can't be there in person, the White House is providing a live stream.
Cocktail hour for the event, which is being held at the Renaissance Washington D.C. Downtown Hotel, will begin at 5:30 p.m. EST on Friday, followed by a sit-down dinner at 7:00 p.m. EST. The event's website didn't say when Pence would take the podium, but the White House's live stream is scheduled to begin at 7:15 p.m. EST. The White House will stream the vice president's remarks live on YouTube.
"Throughout his extensive career, Vice President Pence has remained exemplary in his commitment to protecting the sanctity of unborn life, and it is our utmost privilege to have a pro-life champion of his stature address this year's Rose Dinner," Jeanne Mancini, the president of March for Life, said.
She added that it was a "great honor" to have Pence speak and shared that the vice president made history when he addressed the March for Life in 2017.
Earlier on Friday, anti-abortion activists crowded to the National Mall in Washington, D.C., and heard from various speakers, including the vice president. Standing alongside Pence was his wife, second lady Karen Pence.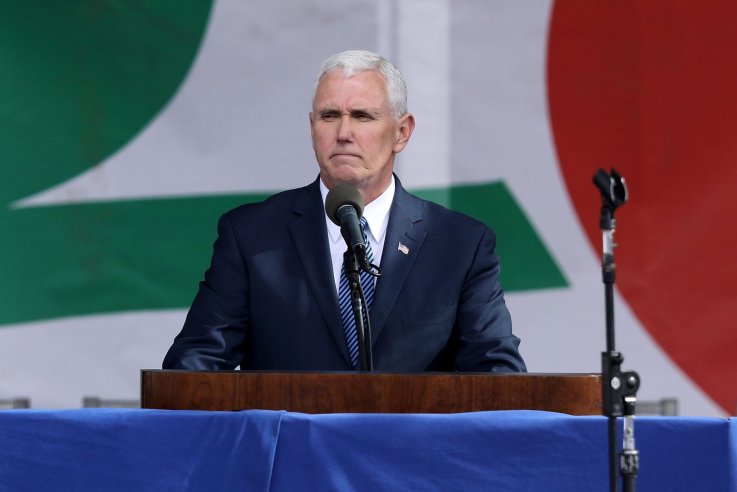 Pence wasn't listed as a speaker on the march's website. And before his "surprise" appearance on stage, the vice president called in to conservative political commentator Ben Shapiro's radio show, which he was hosting from the stage. Pence called the event "extraordinarily important" and lauded President Donald Trump for his accomplishments within the anti-abortion movement.
"From literally the first days of this administration, the president reinstituted the Mexico City policy that had been overturned by President [Barack] Obama, now no federal tax dollars go to any foreign organization that supports or promotes abortion … It was also my great honor to cast the tie-breaking vote in the United States Senate that allows states across this country to defund Planned Parenthood," Pence said.
Pence called it his "great honor" to serve in Trump's administration and said the March for Life gathering gave him great confidence that Shapiro's generation would restore the right to life in America. The vice president thanked attendees of the march for standing for life, and said it took courage to "stand up for your values."
Other speakers at the event included Dr. Martin Luther King Jr.'s niece, Dr. Alveda King, Congressman Dan Lipinski and Chris Smith and Senator Steve Daines.
March for Life Live Stream: How to Watch Vice President Mike Pence's Speech at Rose Dinner | U.S.